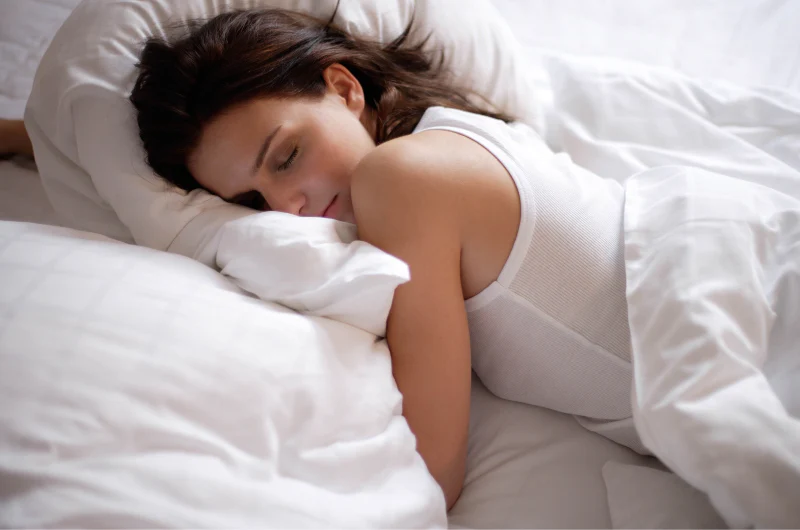 Quality sleep is essential for our overall well-being, affecting our physical, mental, and emotional health. One often overlooked factor that greatly impacts the quality of our sleep is the comfort of our bedding. In this blog post, we will explore the intricate relationship between sleep and comfortable bedding, emphasizing how making the right choices when it comes to bedding can significantly enhance both the quality of our sleep and our overall quality of life.
Understanding Sleep Quality
Before delving into the relationship between sleep and cozy bedding, let's take a moment to emphasize the significance of sleep quality. Exceptional sleep involves an adequate duration, uninterrupted cycles, and achieving deep restorative rest. It is during this restful period that our bodies undergo repair and regeneration, while also enhancing memory consolidation, hormone regulation, and bolstering immune function. To learn more visit https://www.mynextmattress.co.uk/brands/sleepeezee
The Role of Comfortable Bedding
Physical Comfort: Comfortable bedding, including mattresses, pillows, and sheets, directly affects our physical comfort. A supportive mattress and the right pillow ensure proper spinal alignment, reducing the risk of waking up with aches and pains.
Temperature Regulation: Bedding materials are important for regulating body temperature during sleep. Breathable fabrics like cotton and moisture-wicking materials help prevent overheating or excessive cold, promoting better sleep.
Pressure Relief: Premium bedding materials offer optimal pressure relief by conforming to the body's natural contours. This effectively minimizes pressure on delicate areas such as joints, promoting uninterrupted sleep and preventing any potential discomfort.
Allergen Control: Comfortable bedding that is hypoallergenic and easy to clean can reduce allergen exposure, helping individuals with allergies or respiratory issues sleep more soundly.
Sleeping Environment: The choice of bedding plays a crucial role in cultivating a comfortable and inviting sleep environment. Soft, pristine sheets and a snug comforter elevate the overall ambiance, promoting a sense of relaxation and tranquility.
Choosing the Right Bedding
Mattress: Select a mattress that aligns with your sleep preferences and needs. Firmness, support, and material should cater to your body type and sleeping style.
Pillows: Choose pillows that provide adequate neck support and alignment. Side sleepers might require a thicker pillow, while back sleepers benefit from medium loft options.
Sheets and Covers: Opt for breathable, high-quality sheets that feel comfortable against your skin. Natural materials like cotton, bamboo, or linen are popular choices.
Blankets and Comforters: Consider your blankets' or comforters' weight and warmth. Weighted blankets can provide a calming effect, while the right level of insulation ensures you're not too hot or cold during the night.
The Psychological Impact
The quality of our bedding goes beyond physical comfort; it deeply affects our psychological well-being. By creating an association between our bed and relaxation, our minds respond with positivity, signaling that it's time to unwind and prepare for a restful sleep.
Conclusion
Don't forget how important comfy bedding is when it comes to getting better sleep. Sleep and bedding go hand in hand, affecting how comfortable we feel, regulating our temperature, relieving pressure, controlling allergens, and creating the perfect sleep environment. By making smart choices about mattresses, pillows, sheets, and blankets, you can significantly improve your sleep quality and wake up feeling refreshed. So, remember, investing in cozy bedding is investing in your sleep health and happiness. Time to snuggle up and enjoy a good night's sleep!