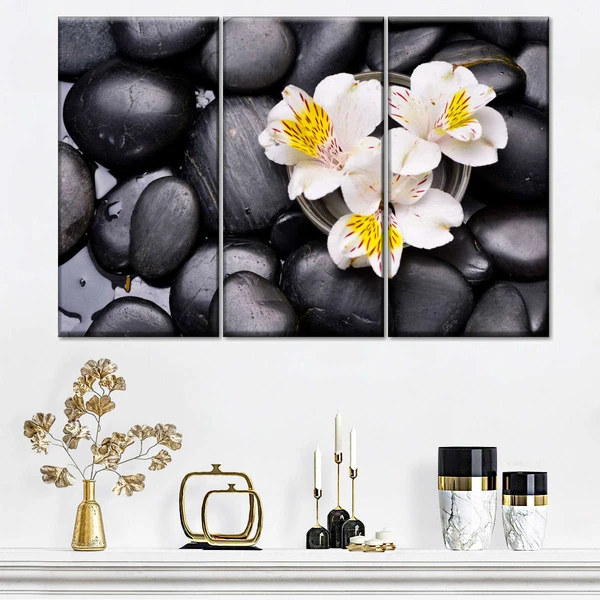 The aura of the black and white bathroom is simply luxurious and eye-catching. The color combination never goes out of style because it's practical and imparts maximum light to your space.
Everyone wishes to give a unique look to their bathroom, which black and white colors can achieve very well. As you all know, black and white are contrasting colors, making the bathroom interior even more impressive.
There are so many positive sides as the colors are very potent, flexible, and pair with various types of decor. So let's have a look at the reasons which make this combination the best for the bathroom.
The Black and White is a Timeless Color
It looks very classy, and the visual appeal is next level. Black and white is a good choice as compared to other colors because it is an evergreen color.
In addition, black and white is a good combination with which all kinds of interior styles and bathroom fittings work.
You don't have to compromise with the look and can still play safe with this gorgeous combination. Its theatrical setup welcomes all types of decor. So, go for it.
You can Play With all Types of Furniture.
You can use flexible storage in the bathroom, like black, white, and metallic cabinets. For example, you can try a black cabinet with a white countertop and basin.
Place flowers on the cabinet and accessorize it with a reflective mirror. Wooden shelves and storage also look good. And also highlights the finishings of your bathroom and makes it more beautiful.
The Wall Arts Look Mesmerizing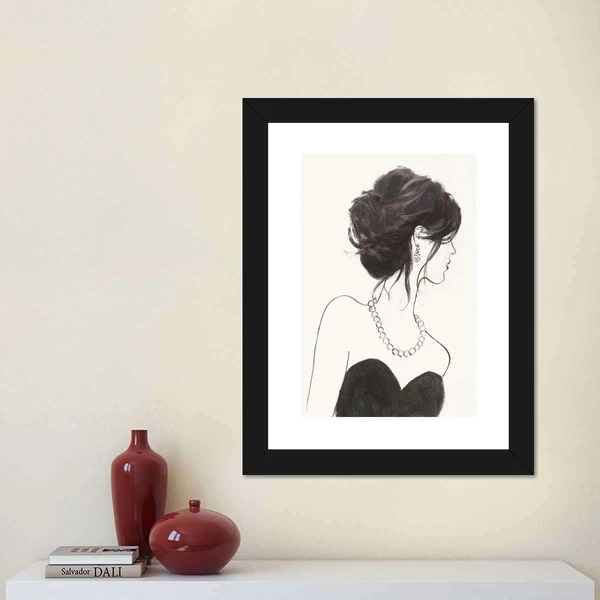 Guess you don't have to leave your bathroom wall blank; you can mount canvas on black and white walls. They are an excellent option as they are fall-proof, scratch-resistant, and come with protective layering.
So, buy canvas available online or customize your luxurious bathroom with custom canvas prints. For example, You can print your favorite quotes that can be motivating, witty, or sarcastic. Or print your famous actress's portrait or anything that fascinates you. To know more, explore different ideas of black and white bathroom decor at ElephantStock and upgrade your bathroom's wall decor.
You can also hang wall hanging like macrame and other tapestries for a stylish look. Finally, you can use canvas print to give a unique look to the bathroom. Make sure to hang the image where there is a little less humidity and more ventilation.
It Compliments Metallic Finishes
The metallic bathroom lighting ideas are a good choice that never goes out of style; fancy and ornate faucets are here to stay.
The golden finishing, like golden hang flowers, golden tapes, and any fittings, look amazing in the black and white bathroom. Also, you can hang shiny metallic hanging ceiling lights for a pleasant on-the-top feeling.
Increase the Visual Space With Black and White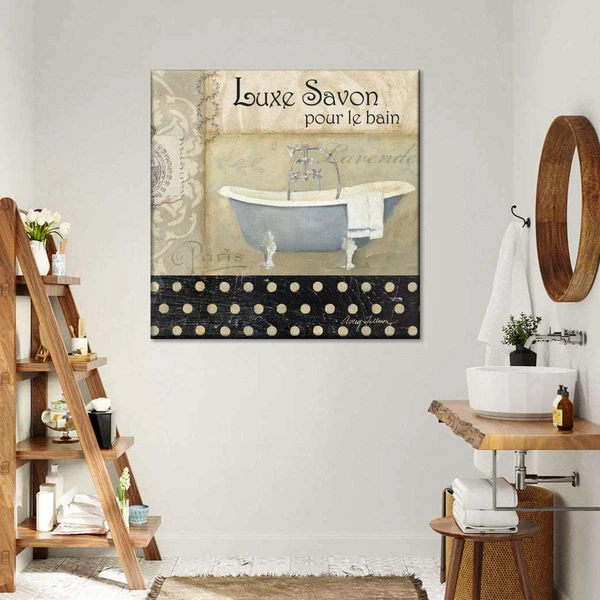 The white color reflects the light, which gives you the illusion that the space is bigger or grand. That's why most people choose the black and white bathroom over the other colors.
So, you can play with colors, light, and reflection. In addition, the white light reflects light in darker areas. So, it's a practical option.
It can Blend into any Interior Style.
In a black and white bathroom, any interior style works, which makes your bathroom classy. In addition, you can use black and white in different combinations. For example, a black and white square wall tiles bathroom creates an accent wall with either colors or floral style.
Likewise, you can incorporate black and white in any form; you can alter the interior style too. For example, you can add patterned rugs, tapestry hangings, and vintage canvas to create a shabby chic style.
Also, you can add sleek furniture, unframed canvas in a more modern and contemporary style bathroom. Finally, you can add elements of various interior styles to the black and white bathroom to create a rich look.
Final Words
The black and white bathrooms are pretty classy, and they won't go out of style compared to other colors.
The black and white color is timeless, and they go with any decor items or any interior. Hopefully, these ideas will help you to maintain your bathroom in black and white.