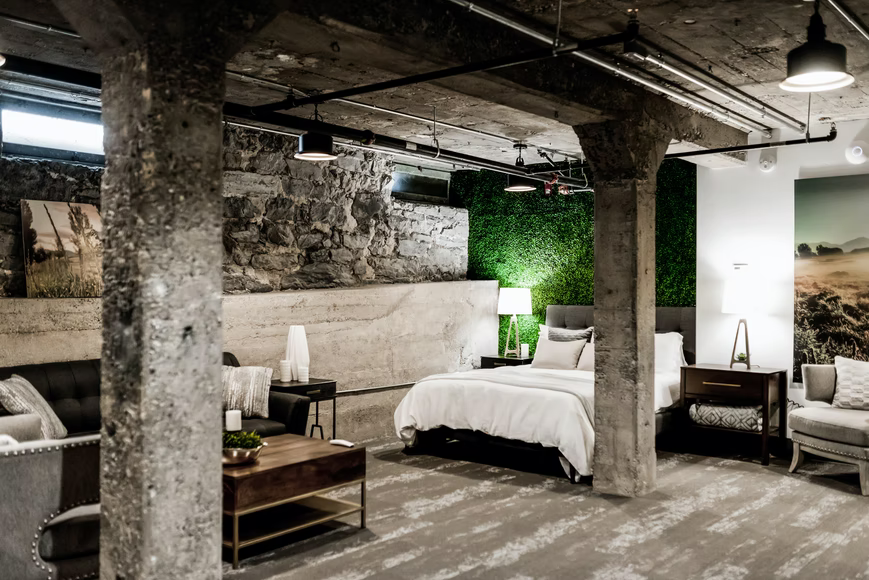 Basements are a great way to optimize your living space as these large and often dingy rooms can be put into good use other than using them for storage. While there are several challenges you will face while making this underground space warm, bright, and moisture-free, with the right approach, there are no limits to how inviting and appealing you can make your basement. Here are seven ways to transform your basement into a livable space.
Assess your basement
Before you start a basement upgrade, it is crucial to determine if this space is livable and whether it meets your local building codes. Most residential building regulations require a basement to be at least seven feet tall or higher to be fit for remodeling. The purpose of the room further determines how much work needs to be done, which is why you should always consult with a home remodel expert to help you create a foolproof plan that suits your needs.
Weather-proof and beautify your basement
While basement remodeling is a great home improvement idea, you must be prepared to spend on quality insulation and moisture protection solutions to make it livable all year long. Remember, weatherproofing the ground and walls of your basement needs to be done after factoring in the plumbing, wiring, and utility appliances within the room.
Install proper egress windows
A practical way to make your basement safer while letting in more light is to install the right egress windows. These windows are an essential feature in most basement building codes as they come in handy in case of an emergency by providing an escape route. They will also transform the dark space into a bright area that makes it appealing and livable.
Install a sump pump
Besides basement waterproofing, you will need to install a sump pump to prevent flooding and moisture problems. The odds are higher if you live in wetter areas, as rising groundwater will be an ever-present threat that needs to be mitigated.
Choose the right flooring
You need to be smart about your basement finishing because of the moisture and floor warping in this space. You should avoid wood flooring that could be damaged by water or lead to pest problems. Instead, you should opt for tiles, waterproof vinyl flooring, and epoxy that will not get damaged even if your basement gets flooded.
Ensure there is proper ventilation
It is critical to ensure proper ventilation in your basement to support good airflow and keep it fresh all year long. You can opt for natural and mechanical ventilation solutions depending on the design of your basement and its purpose.
Protect outside foundation
While remodeling your basement, do not forget to install defenses against foundational damages around your house. The best practices to avoid having moisture or standing water on the outside foundation are rain diverters, sloping soil beds, or gravel beds.
Endnote
There are many ways to transform your basement into a livable space, and with these tips, you can have that much-needed extra room in your home.