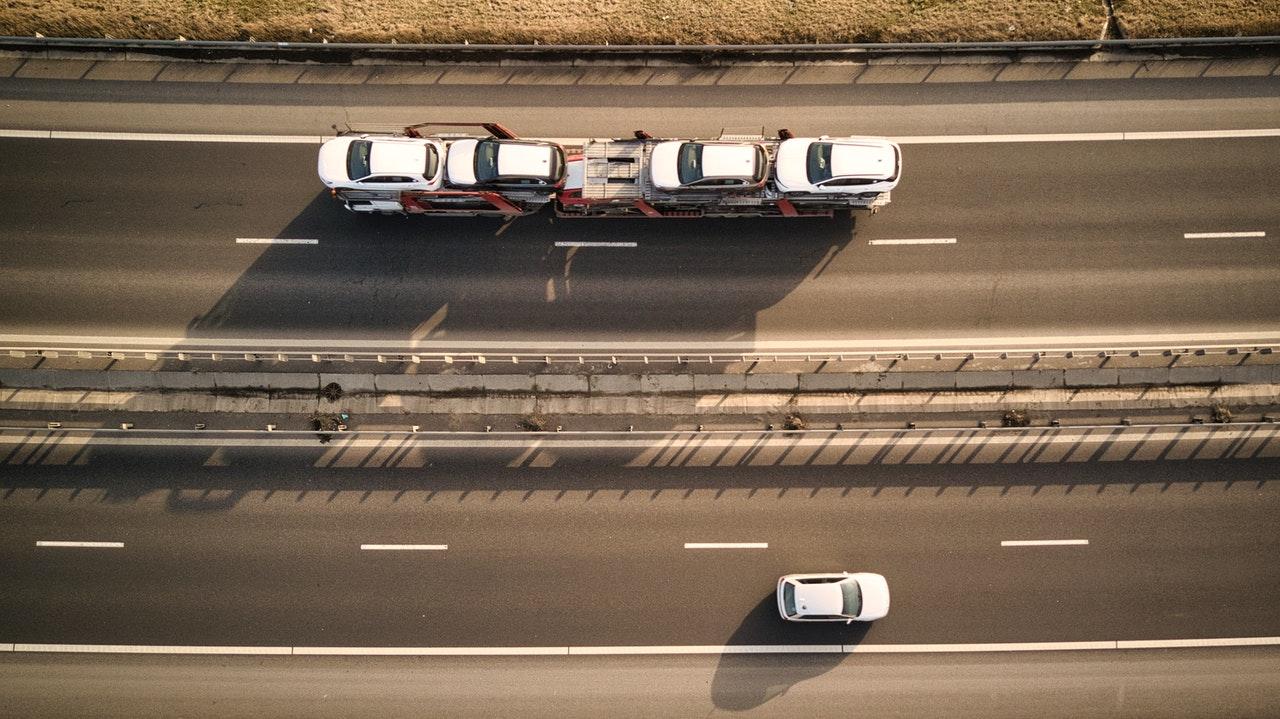 Relocating can be daunting, especially when you have more than one vehicle. Basically, you have two options for moving cars: drive the cars yourself or hire an auto shipping company. Each option has its own pros and cons, so it's all about making a choice that's most convenient for you and your family.
Here are some tips to help you navigate a multiple-vehicle relocation without much hassle.
Ask Someone To Drive One Car
Depending on how many cars you own, an obvious solution is to drive one car and have someone drive the second vehicle. For instance, if you have two licensed drivers in your family, ask one to drive the extra car. This way you can use the two cars to transport some of your essentials to your new home.
You could also ask a friend or family member to drive your second car. If possible, try to schedule your move for a time when both cars will be available. That way, you can have one car drive your belongings and the other car can shuttle family members to the new home.
Driving the cars also means you won't have to wait for the cars to be delivered to your new home.
Hire a Car Shipping Company
Now, if you don't want to ask a friend or relative to drive your second car, you could always hire a professional auto transport company. This is a good option if you have a larger family and need to ship two or more vehicles out of state.
Most auto transport companies will provide you with a free quote, so you can compare prices before deciding. And, most companies also offer insurance, so your cars will be protected during transport.
Choosing the Right Car Shipping Service for Multiple Vehicles
If you're considering hiring an auto transport company, there are a few options to consider, especially if you plan on shipping multiple cars.
Open Carrier Transport
The first option is open carrier transport. This is when multiple cars are loaded onto a flatbed vehicle moving truck and shipped together. While opting for an open trailer is generally more affordable, you might have to wait a while before your car arrives since the carrier has to be full before it leaves.
Open carriers can subject your car to more wear and tear, and if your car is at the back of the truck, it can be more prone to damage. Reputable car shipping companies usually offer cargo insurance to cover any potential damage.
Enclosed Transport
Another option is to transport your second car with an enclosed carrier. There's typically a limit to how many vehicles you can ship in an enclosed trailer, so be sure to check with the company.
This type of transport is more expensive than the open-carrier option, but it provides greater protection for your car. The enclosed carrier also keeps the car cleaner during transport since it's not subject to the elements.
Plus, you won't have to wait as long for your car to arrive, since there's a limited number of spaces on each trailer.
Opt for a Car Towing Service
One more option you could consider is to hire a car towing service. This is when your car is transported by a tow truck.
Car towing can be more economical than other car transport services, but it is usually the least convenient. Towing has a higher risk of damage. So, if you choose a towing service, make sure you hire a reputable company and request cargo insurance.
Ask for a Multiple-Vehicle Discount
Many car transport companies offer a multiple-vehicle discount, so be sure to ask about this before you book your transport. This can save you some money if you need to ship more than one car.
Always ask about any extra charges before making a final decision, so you're completely clear on all the details.
Tips For Choosing the Right Shipping Company
In today's market, there are many qualified car shipping companies to choose from. So, how do you pick the right one?
Make a list of companies in your area and contact a few for free quotes. Then, compare the quotes from each company to see which one provides the best service at the best price.
When contacting a car shipping company, be sure to ask the following questions:
Do they provide car insurance?
What is the company's policy on damage?
How long will it take for your car to arrive?
What is the company's cancellation policy?
How do you book your transit?
Once you get a few quotes, choosing the right car shipping company will be quick and easy. At the end of the day, you want to ensure your car is in good hands when it's being transported.
Preparing Your Car for Transit
Regardless of the car transport service you choose, there are a few things you can do to prepare your car for transit.
Start by thoroughly cleaning the vehicle inside and out, removing all personal belongings. This will help reduce the chances of damage and will also make it easier to inspect your car for potential problems. A clean vehicle is also less likely to attract insects or rodents while your car is in transit.
Before loading, check the exterior of the car for any dents, scratches, or other damage. Make a note of all existing damage. Also, inspect your tires for tread, damage, or punctures.
Then, take photos of the car from all angles. This will help when filing a claim in the event of damage. If you have any aftermarket accessories or spoilers on your car, make sure to remove them before transport. These can be damaged or knocked off during transit.
Finally, make sure to disable your alarm. Alarms can go off during transport, and the noise can be stressful for your car and the other vehicles on the truck. If you're transporting a classic or luxury car, it's also a good idea to have it serviced by a professional prior to transport.
Once you've been notified that your car has arrived at its destination, take your car to a local mechanic for a mechanical inspection.
Planning a Multiple Vehicle Move
Hopefully, these tips will help make your multiple car relocation a little less stressful. When it comes to moving, it's always best to plan ahead. By choosing the right car transport service, you can avoid potential headaches down the road.