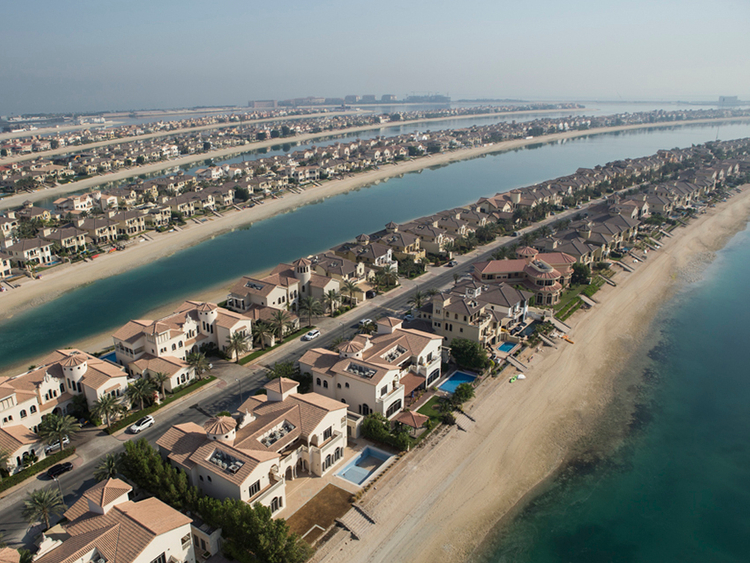 This could be a difficult choice to make. How does one choose between the record-breaking artificial Palm-shaped Island of Palm Jumeirah and the world's highest combination of themed parks/ a future world's largest entertainment park? When you look at it from the angle of facilities and popularity, both locations are great picks.
• They are both catchment areas
• They have world-class scenery
• Mind-blowing recreational centers
• The heart of luxurious living, and comfort all of which are perfect for business and great for private consumption.
However, that only makes our choice harder right?
Key factors when choosing real estate in Palm Jumeirah andDubailand
According to Ax Capital, when it comes to owning properties or flats in Dubai UAE, the key factors to consider are your needs and plan for the property. So in answering these difficult questions you must ask yourself the following questions:
• What do I need the property for? If you are looking for a luxurious property where you can raise children and build a home then perhaps the Palm Jumeriah would be of immediate availability. Dubailand may make a nice residential area, but being an entertainment park, there may be more festivities and activities that disturb the quiet of a home.
• If you want the property as an investment for future/ consistent ROI then Dubailand should be your go-to place. The full capacity of Dubailand is yet to be realized. Properties in that area will continue to skyrocket due to its purely recreational flare.
• How deep is your pocket and are you getting the facilities most desired? Real Estate experts at Ax Capital have always advised that when picking property for personal use, try to consider an apartment that has the most of your desired quality.
Comparison of the qualities of Palm Jumeirah and Dubailand
It is noteworthy to include that both locations are great. Palm Jumeirah is one of the fastest-growing urban areas with diverse perks while Dubailand is more affordable at the moment but bearing potential fortune.
| | |
| --- | --- |
|  Palm Jumeirah | Dubailand |
| It is a tree-shaped artificial island overlooking the Persian Gulf | 1. World tourism centre |
| An estimated population of 10, 500 as at 2016 | 2. Business town with many side attractions |
| Witness wildlife live – Jelly fishes, dolphins and other sea animals. | 3. Great scenery |
| There are over 2, 000 villas | 4.Suitable for visitations and relaxation |
| Hotels and resorts for relaxation | Hotels and resorts for relaxation |
Aч Capital is your assistance in selecting properties in the UAE
So, it is safe to conclude that there is no best location to buy or own properties as regards the two options above. Both Dubailand and Palm Jumeirah are executive places to live in, to buy a property, or to rent. They are both high priced and in high demand. In fact, the duo can be regarded as the heart of Dubai, hence our conclusion. To consider which is best, kindly check your pockets, the facts surrounding your purchase, and your preferences. Would you like to learn more on this topic? Visit our official property portal https://www.axcapital.ae/ and get in touch with a real estate expert who will help you make the right choice.