Ontario is Canada's most populous province, and it's easy to see why so many people call it home, but if you're considering relocating there, where should you choose to settle?
A multi-cultural melting pot, the region has taken in more than half of all newcomers to Canada, one out of four Ontario residents was born outside of the country, so you need not worry about feeling like an outsider.
Home to Canada's capital city, Ottawa, and the nation's most populous city, Toronto, Ontario is probably most famous for its natural diversity. The varied landscape ranges from immense forests, breathtaking provincial and national parks, four of the five Great Lakes, and its crowning glory, Niagara Falls.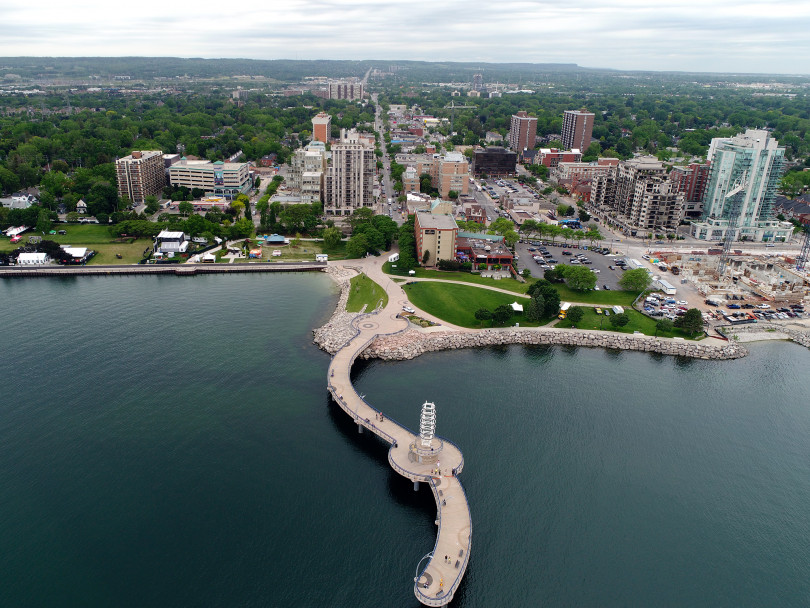 Spoiled for choice, the biggest decision you will face is which city or town will suit your needs the best. Whatever you're looking for, though, Ontario is likely to have it.
Big cities
One of the obvious choices for someone attracted by the bright lights of the city is Toronto. Its diverse neighborhoods and financial and business opportunities are a draw on their own.
Adding to this, the entertainment factor it offers with thousands of restaurants and a wealth of museums, galleries, parks, and theatres, this city can tick almost every box. The University of Toronto is ranked number one in Canada and 20th globally, so it is a great choice for students.
Toronto is by no means your only option, though. Pedestrian and transit-friendly Ottawa boasts a strong economy offering a high quality of life for a low cost of living – and who isn't attracted by living in the capital?
Waterloo is ideal for people who want to be close to Toronto and have a more affordable life, Burlington is a great choice for families and offers stunning natural scenery, and if you're the outdoorsy type, Thunder Bay, located on a freshwater lake, is perfect for those who enjoy fishing, hiking, and hunting.
Other cities worth a mention include Oakville, Richmond Hill, Aurora, Vaughan, and Newmarket, but of course, there are several others worth consideration also.
Small Towns
If the city's hustle and bustle is not for you, there are many beautiful and quaint Ontario towns to choose from instead.
Offering rural life benefits but just an hour's drive from Toronto, Mono is an increasingly popular choice. With its beautiful neighborhoods and ample job opportunities, Mono real estate agents have an easy job marketing homes in this naturally beautiful town. You can also find the motel for comedy fans, which served as the exterior set in the sitcom Schitt's Creek.
For those looking for the ideal retirement spot, Paris boasts top-quality retirement homes in a small-town setting, making it more affordable than the larger cities in the province.
Ontario's best weather can be found further south, so if a warmer climate is important to you, Niagara-on-the-Lake is worth a look. Along with the truly magnificent, world-famous Niagara Falls, it also has local wineries and beaches along Lake Ontario to enjoy.
There are so many more towns worth looking at, such as Goderich, Picton, Alexandria, Dorchester, Merrickville, Almonte, Elora, Port Hope, and Port Stanley.
Whether it's cosmopolitan vibrancy or the tranquil beauty you are looking for, Ontario has it in abundance.