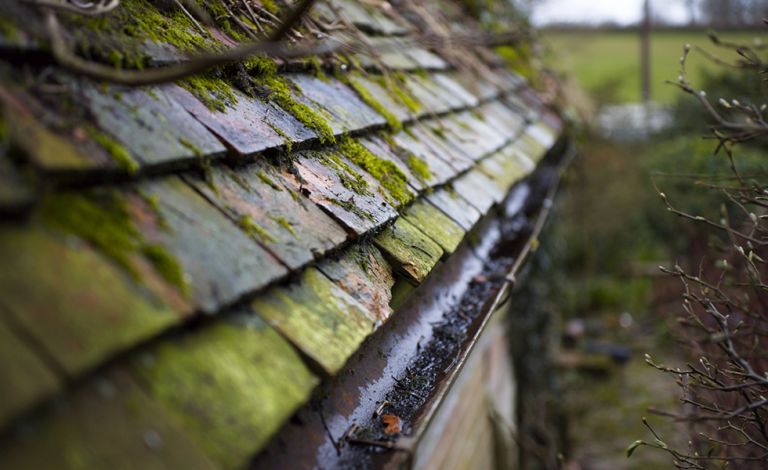 When winter's icy grip has finally started to release and the flowers start to bloom once again, this signals that spring has arrived. While this is a great time of joy for many people, it also presents the perfect opportunity to ensure that your home is in tip-top condition. There are a few essential home maintenance tasks that you can complete in and around your home and garden, and we are going to give you a few ideas of the types of jobs that you can undertake.
Inspect Your Roof and Make Any Necessary Repairs
While it may seem like the roof is going to be the first part of the home that people inspect, it is actually an aspect that gets overlooked all too often. This is a problem as it is also the part that is the most exposed. A few of the signs of damage that you should be on the lookout for include loose, cracked, or missing tiles. By fixing these faults now, you will help to prevent water damage further down the line. If this occurs, the necessary repairs can end up being an awful lot more time-consuming and costly. So, you should get in contact with a firm such as Signature Roofing to take care of everything for you. There are also a couple of useful jobs that you can undertake yourself, such as clearing out the gutters. You should also check out the loft area to see if your insulation needs to be replaced. This can help out significantly when it comes to cutting down your heating bills in the future.
Repair Damaged Woodwork
Now is the time to check out your windows and doors to see if there is any rot, woodworm, or peeling paint. There are several actions that may need to be undertaken such as repainting and treating the affected areas. This also provides you with the opportunity to brighten up your property. Perhaps there is a color scheme that you have always wanted to try but you have not worked up the courage to give it a go. Maintaining wooden frames on a regular basis can help to prevent the need for expensive repair work further down the line. Don't forget to look after your internal woodwork at the same time.
Sort Out Any Plumbing Problems
While you may not need your boiler much in the coming weeks and months, this is the perfect time to make sure that it is properly maintained. Other tasks that you can complete during this time include bleeding your radiators and insulating your pipes. By taking care of these jobs now, you will ensure that you are ready for the winter ahead. Not only this, but you will catch workers at their less busy time of year. You often have to wait for a long time to get seen in winter, and this can also result in a significant call-out charge as well!
Get Your Garden in Good Condition
It is likely that you have not done much to your garden in the preceding few months, so now is the time to get everything in good condition once again. Spring presents you with a great opportunity to prune your shrubs, bushes, and hedges. You should also refresh the soil of your plants to ensure that they are ready to grow and blossom over the coming months. If you want to sow any new seeds, now is your opportunity to do this. To prevent any infestations of pests, now is the time to take action. While some people still rely on pesticides, you could look into eco-friendly ways of taking care of this task.
Repair and Refresh Fencing and Furniture
The winter can prove to be a damaging time for anything that is stuck outdoors to face constant battering from extreme weather conditions. Therefore, if there are any missing or damaged fence panels, now is the time to get them repaired or replaced. A great way of making sure that they are revived is with a fence stain. If you have any iron railings around your home, it is important that you repaint any areas that have become damaged. Otherwise, you are opening the door for rust to set in. As for your garden furniture, this may require some sanding and scraping work to get it back to its best. If you want to breathe some new life into your old pieces, it is easy enough to do this with a simple lick of paint.
Spring Clean the Interior of Your Home
Spring cleaning can prove to be a hugely cathartic activity. First of all, it is a good idea to fling open the windows and let the fresh air do its rejuvenating work. If you have been cooped up inside with the windows firmly shut, this can feel like an enormously refreshing activity. There are a few different cleaning jobs that you can tick off the list one by one. To start off with, it is a good idea to clean your windows, as well as deep cleaning any carpets and soft furnishings around the place. You will also want to wash all of your bedding and make the switch to a lighter duvet. Wet clean all of the surfaces that require it. As well as spring cleaning, this also presents you with the perfect opportunity to engage in a spot of spring decluttering. It is more than likely that you have accumulated lots of belongings that you do not need over the years. Now is the opportunity to tidy away anything that can be stored, as well as donating or throwing out anything that no longer provides joy in your life.
By completing all of these jobs, you prepare your home nicely for the months ahead. This way, you can enjoy your home and everything that it has to offer in the best way possible. Plus, you will save yourself a headache when next winter arrives!