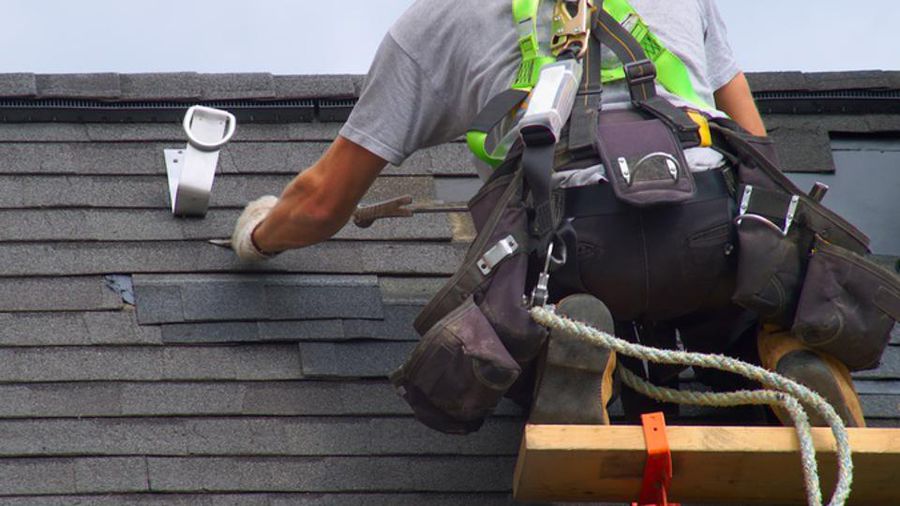 Homeownership brings with it many advantages such as having your own space that you can change as desired, accumulation of equity, and many tax benefits. However, a downside of homeownership is the needed upkeep and repairs. Roof repairs and maintenance are one of the most common types of home maintenance items and one you should be familiar with as a homeowner.
When To Hire A Roofer?
Your roof is at the mercy of the elements and can be damaged by an assortment of different weather issues. The most common of these is high wind, but roofs can also be damaged by hail, heavy rain, and even lightning. In addition to the weather, there is also the passage of time as while many roofs will last decades if well maintained they still will require replacing when they get too old. You should hire a roofer when you notice damage to your roof or when you see the associated symptoms of roof problems such as leaking.
Contacting Your Insurance Company
Most major home insurance providers can provide valuable assistance when you need to hire a roofer. While your insurance company can recommend a roofer (many of the larger insurance companies have a preferred contractor list) you are not required to go through your insurance company when hiring a roofer. While your insurance company will still payout when you hire your own roofer you do have to do extra diligence. This is because any issues with the roofer or their work are yours to deal with if you hired them. With careful diligence, you can find a roofer who will provide the quality of work you expect and deserve.
What To Look For In A Roofing Company
When selecting a Glendale roofing company there are several steps to ensure that the roofer you hire will provide high-quality repairs and customer service. These include:
Talk To Several Roofers: you should never hire the first roofer you talk to. Always speak with several roofing companies to ensure your getting a good picture of what local roofers can offer you and the associated costs.
Read Reviews: websites such as Google have reviews for local businesses. The thoughts and feelings of people who have used a roofer in the past can tell you a lot about the type of service and customer care they provide.
Verify Credentials: a reputable roofing company will have all the proper business paperwork. Such paperwork includes licensing and insurance for workers comp to cover any accidents that may occur when they are working on your home.
Ask Questions: common questions such as the timeframe for the project, estimates, associated costs, and the overall plan are ones any good roofer should be able to answer to your satisfaction.
Ask For References: in addition to online reviews, references can tell you a good deal about the work quality a roofer provides. By speaking with references you get a first-hand account of what to expect.
Final Thoughts
Hiring a roofer can be intimidating as having your roof repaired or replaced is a time-consuming and expensive process. However, hiring a roofer is a process many homeowners go through and one you can navigate successfully with some planning and preparation.