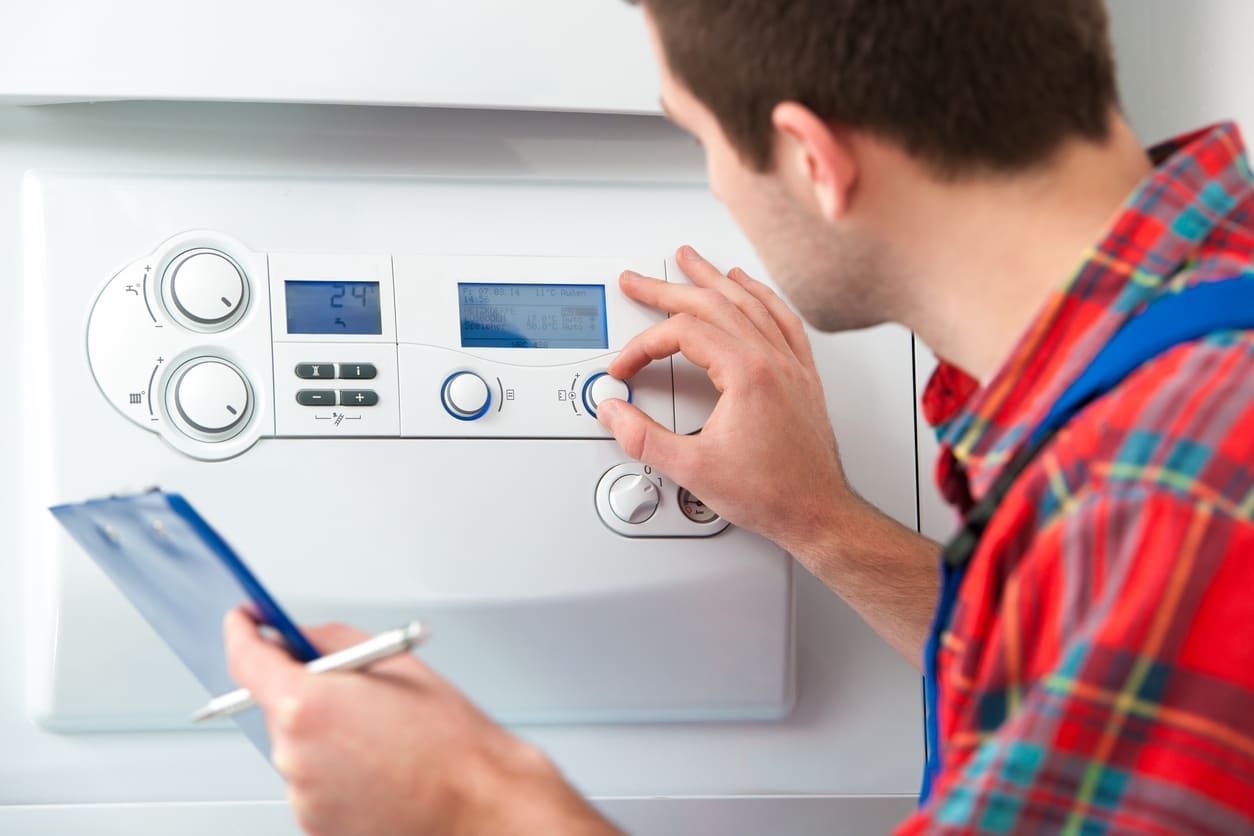 In a nation that is fairly notorious for inclement weather, a boiler ought to be an integral part of any home. But for those who are just moving into their first home or contemplating replacing existing systems, shopping for a boiler can be a challenging experience.
That said, homeowners thinking about getting a new boiler may ask questions like "How much will a new boiler cost to run?" or "Is it worth spending on an energy efficient new boiler when my old one still works?"
This feature will serve as a quick guide to current price ranges for conventional boiler systems (from combi boilers to system boilers) as well as projected rates for hydrogen-ready boiler models that may be rolled out to the public beginning mid-2023.
How Much Do I Have to Spend for a New Boiler?
On average, a conventional boiler – one that has a hot water cylinder or separate reservoir – will set homeowners back by between £400 and £1,500. However, keep in mind that these are built along traditional lines and will take up substantial space in a home.
Homeowners will need to allot ample space in their lofts or attics to place the reservoir or cylinder. Likewise, installation and operational expenses are not factored into the aforementioned price.
Given how the government has mandated that condensing boilers are the standard for installation, the price range goes up considerably to around £1,300 and £2,500. Biomass boilers are on the extreme end of the scale as the price range runs between £7,000 and £13,000. As with the options mentioned above, all these will require ample space. Therefore, these are the likely choices for large homes with multiple bathrooms and a significant heating requirement during the fall and winter.
| Boiler Types | Price Bands |
| --- | --- |
| Combi Boiler | £500 – £2,000 |
| Condensing Boiler | £1,300 – £2,500 |
| Conventional Boiler | £400 – £1,500 |
| Biomass Boiler | £7,000 – £13,000 |
| Electric Boiler | £1,500 – £2,500 |
| System Boiler | £1,000 – £2,500 |
Figure 1: Average price ranges for conventional boilers
For more compact spaces, particularly urban homes with minimal space, modest family flats, and small cottages, a smaller and handier combi boiler is the best possible choice – and it's also the most cost-efficient as these are fuelled directly by gas piped in via the local gas company. On average, a new gas boiler cost will run from £500 to £2,000.
Oil-fuelled boilers are also available and will set one back between £1,000 and £2,800. However, at this point in time when the price of petroleum products has been more than a little erratic, an oil-fuelled combi boiler may not be the most prudent choice.
There is even the option to go fully electric with a combi boiler for those who worry about the safety of using gas to generate heat and provide hot water. Take note, though, that electric combi boilers are more expensive and one can end up paying as much as £1,500 to £4,500 per unit, sans installation costs.
What About Hydrogen-ready Boilers?
While not expected to be in the market until the middle of next year at the earliest, hydrogen-ready boilers are expected to fall in the same price range as their more conventional counterparts.
For reference, see below for the prices that HVAC experts expect homeowners to pay some time in the near future for their hydrogen-ready boilers:
| Item | Minimum Cost | Maximum Cost | Average Cost |
| --- | --- | --- | --- |
| Combi Boiler | £500 | £2,000 | £1,250 |
| System Boiler | £500 | £2,500 | £1,500 |
| Conventional Boiler | £500 | £2,750 | £1,625 |
| Boiler Installation | £500 | £1,000 | £750 |
Figure 2: Projected hydrogen gas boiler costs (UK) beginning 2023