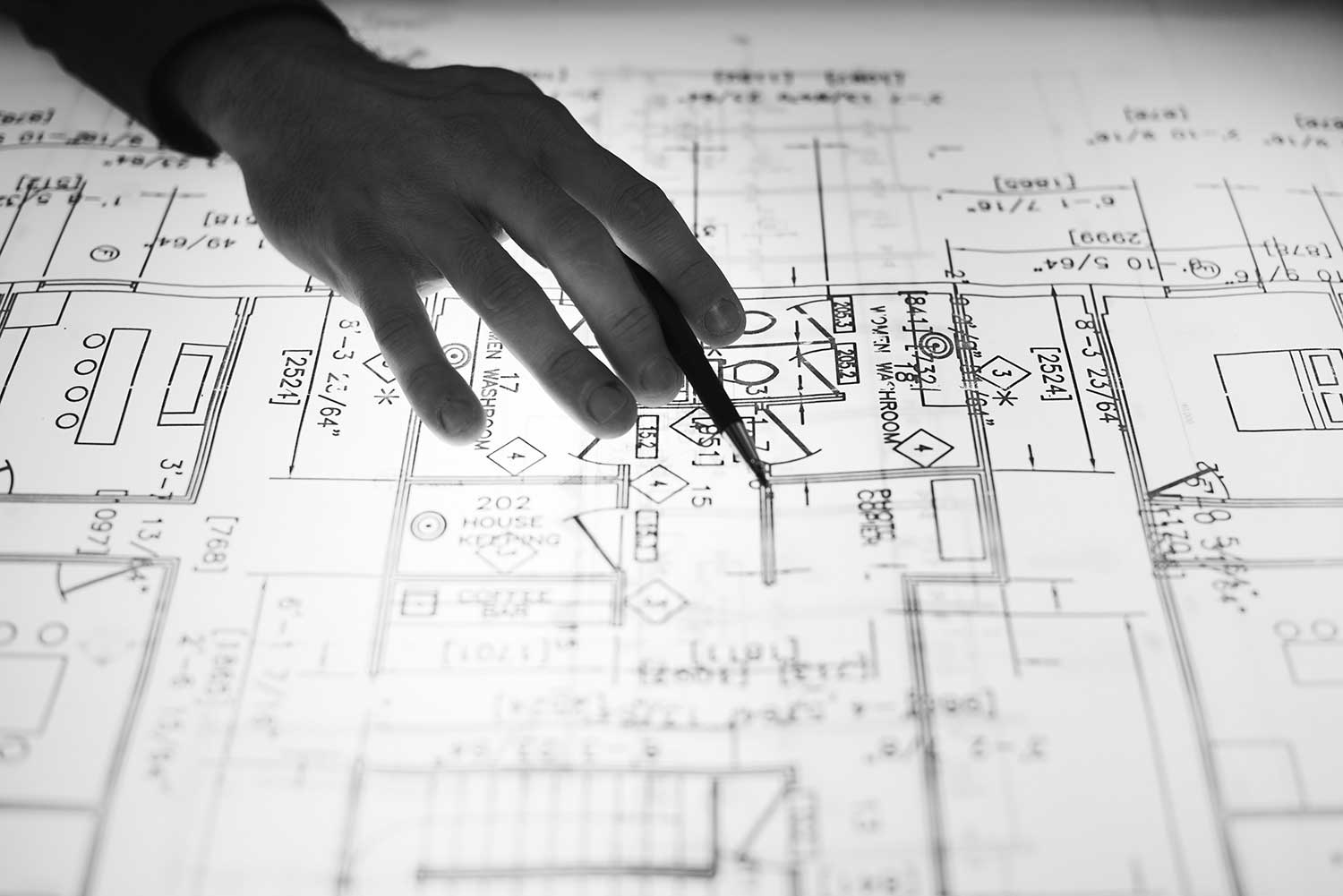 Architects are often faced with the dilemma of designing a building without completely comprehending the complexity of the requirements. At the same time, general contractors are challenged with the burden of estimating project costs based on preliminary designs.
Given the scale of a construction project, it's not uncommon for gaps to appear regarding various aspects. Request for information, or RFI, is at the epicentre of this entire process and bridges the gaps in the construction industry. An RFI is made up of different components. Learn more about construction RFIs and how they work here.
What Is An RFI In Construction?
In the construction industry, an RFI is a form that requests information about project plans, specifications, contracts, or other vital documents. It is used to get all the information required to start and complete projects within the schedule. It is an official document that can significantly impact how your project is planned and how much money it costs.
RFI could be about anything – a knowledge gap, confusing terminology in designs, or a specific issue that needs to be addressed during the construction. A typical example of an RFI would be when the project owner requests information on the design or budget through an RFI during the bidding process.
As per a Navigant Construction Forum survey of 1,362 projects worldwide, there is an average of 9.9 RFIs for each $1 million spent.
How Does The Construction RFI Process Work?
Drafting and sending an RFI is a formal written procedure that must be completed without errors. Given the cyclical nature of construction projects, contractors typically issue RFIs either initially or during a project.
You can send an RFI to any stakeholder involved in the construction project, who must then respond within a specific time. If the response to an RFI is deemed insufficient, you may resubmit it or request a meeting to obtain more explanation.
Key Components of A Construction RFI
Each construction RFI should be precise, well-organized, and simple to comprehend. Professionally structure the content, state your query concisely, and provide contextual information as needed to increase clarity. This will assist in eliminating miscommunication and back-and-forth communication, ensuring that you receive a prompt response.
No RFI, whether verbal or printed, is perfectly designed. In virtually every scenario, questions will emerge, the material will be omitted and require explanation.
Typically, you need to include the below components while drafting your RFI:
● Project details: name, addresses, telephone, and any other critical information
● Addresser's details: name, job title, company, phone, and email
● Addressee's details: company name and contact
● RFI number: In the case of multiple RFIs for a particular project, the numbers need to be in sequential order
● RFI title and a short description of the issue
● RFI submission date
● Response date for a response
● Description of RFI
● Reason for RFI
● Suggestion for resolution
● List of attachments
● A section for cost or construction changes
● References to any other relevant drawings or specifications
How Are RFIs Used In The Construction Industry?
Simply put, RFI can be sent for various reasons, the most common of which is to obtain clarity on a specific aspect of an ongoing construction project. Requests for information serve many purposes, but the common types of RFIs in the industry include:
● Design clarity and changes
● Incomplete plans
● Contract terms
● Construction issues
● Alternative materials
● Timelines
● Site conditions
Writing Effective RFI Is Imperative For Timely Response
Establishing a good construction RFI process at the start of a project can cut costs and delays. If you're planning a construction project, you need to write down the procedures for RFIs in your contract to ensure that all stakeholders are aware of them. Follow the below steps to build an effective RFI:
Define The Problem Clearly
You should thoroughly examine the contract and construction specifications, and any difficulties that may impair the project's quality should be noted. Ensure that the information you're looking for isn't contained in the documents you've already reviewed after jotting down your inquiries.
Locate the RFI type you require and describe the issues you've encountered. As soon as you acquire the building supplies, finish this phase so that the work may proceed as quickly as possible.
Provide a Solution
When submitting issues with construction documentation, it is usually more convenient and practical to provide your thoughts on possible solutions. Therefore, when listing your prospective solutions in the RFI, use precise and straightforward language.
Stakeholders like architects and engineers will be able to quickly accept your idea instead of spending time coming up with their own to respond to the RFI.
Be Clear On The Response You Need
Specify the sort of response you'd like from designers or project owners to ensure you obtain an adequate and relevant response. You can accomplish this by giving a list of the specific details you want. This ensures that the receivers understand what you're asking of them.
Context Is More Important
Examine the details you've supplied in the RFI to ensure the stakeholders understand what you're asking. If any of your queries are unclear, offer further information to put the problem in perspective.
Have it reviewed by colleagues or other project staff to ensure that it is clear and easy to understand.
Attachments Do The Trick
Attachments such as images or videos are another clever approach to give extra clarity to your request. This provides enough information for everyone receiving the RFI to grasp the situation and make rational decisions without delaying the project.
Key Takeaways
RFIs are highly beneficial in responding to changing events or contradicting facts in building projects because of their dynamic character.
While RFIs may appear to be a hassle, they are essential in keeping projects on track. Also, RFIs are most likely to cost you more if not handled efficiently. To speed and improve this critical construction procedure, you'll need a strategy.
You'll be able to maintain projects on track and under budget if you have a suitable procedure for preparing and responding to RFIs. Understand and include the components outlined in the article to improve construction RFIs.