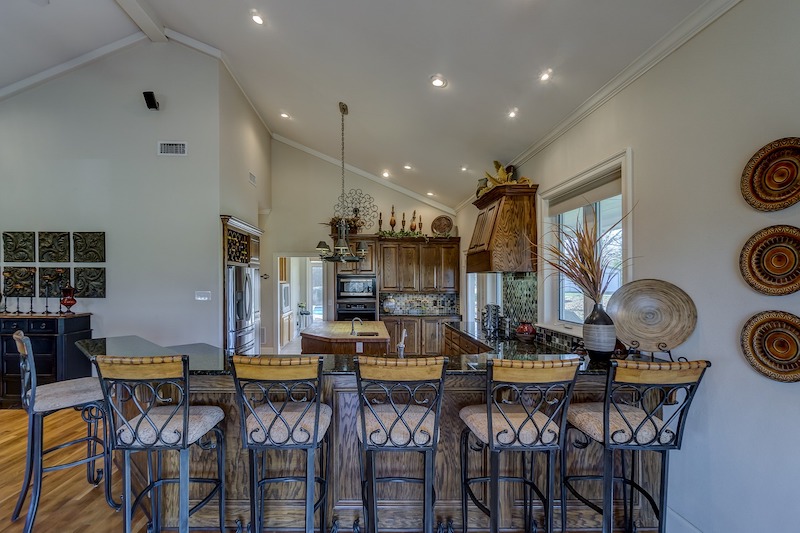 The past couple of years have led to many homeowners revamping or even moving home. Furthermore, with remote leisure facilities shut for long periods – including bars and restaurants – there has been a move towards designing and building a home bar. A home bar can be a great and fun addition to even the smallest home.
If you're thinking of setting up a home bar you don't need to spend too much, and there are some simple ideas that can help you get inspiration for very little outlay. Here are a few factors we recommend you consider if a home bar is your next project. Let's start with an important point – where is your bar going to be?
Indoor or Outdoor?
You want a home bar to be usable in any weather and at any time of the day, but that doesn't stop you building your bar in the yard or garden. A summer house or a simple shed can easily be converted into a space suitable for a bar, and if you look on blogs and on social media, you'll find plenty of examples of great outdoor home bars.
One thing to think about here is power for light, heat, and anything you might fit on your bar. Indoors, a bar can be an entire room converted for the purpose or part of one and there are some great ideas here for home bar seating that should give you some ideas.
Traditional Pub or New Look?
You want to think about current popular décor styles for 2022 when it comes to home interiors and home bars. What sort of look do you want to achieve? Are you looking for a traditional pub look and feel? If so, you can buy pub mirrors and fittings at online auction sites for an authentic look that creates a great pub atmosphere.
Or perhaps you want to present a more modern and contemporary look? Thar's easy to do if you look at using a metal bar, for example, or a glass one rather than wood, and going for the modern look. It's your choice, and there's plenty to think about!
Comfort and Practicality
You'll know when you choose the right look as it will jump out at you from the pages of a blog or website. One idea is to base the design on a bar that you perhaps used to frequent in your younger days, one that may not be there now. Or you can replicate famous TV bars such as the one in 'Cheers' and have a TV theme. But whether you are building a theme bar or just a simple place to relax both comfort and practicality need attention.
The bar seating we linked to earlier is perfect for both of these and you need to think about how many people are typically going to frequent your new home bar. If you're intending on having friends around, you may want to invest in a few chairs and tables in fitting with the rest of your theme. Look in junk shops and auctions for old bar fittings, as there's plenty out there at knock down prices.
Enjoy Your New Space
There are so many different ideas in home bar design that we are sure you already have a good idea what you want to achieve, and it should also be said that while home bars have been out of fashion for some time they are now very much back in vogue. We hope we've given you some ideas for inspiration so start searching now and get that ideal home bar designed and ready to build.