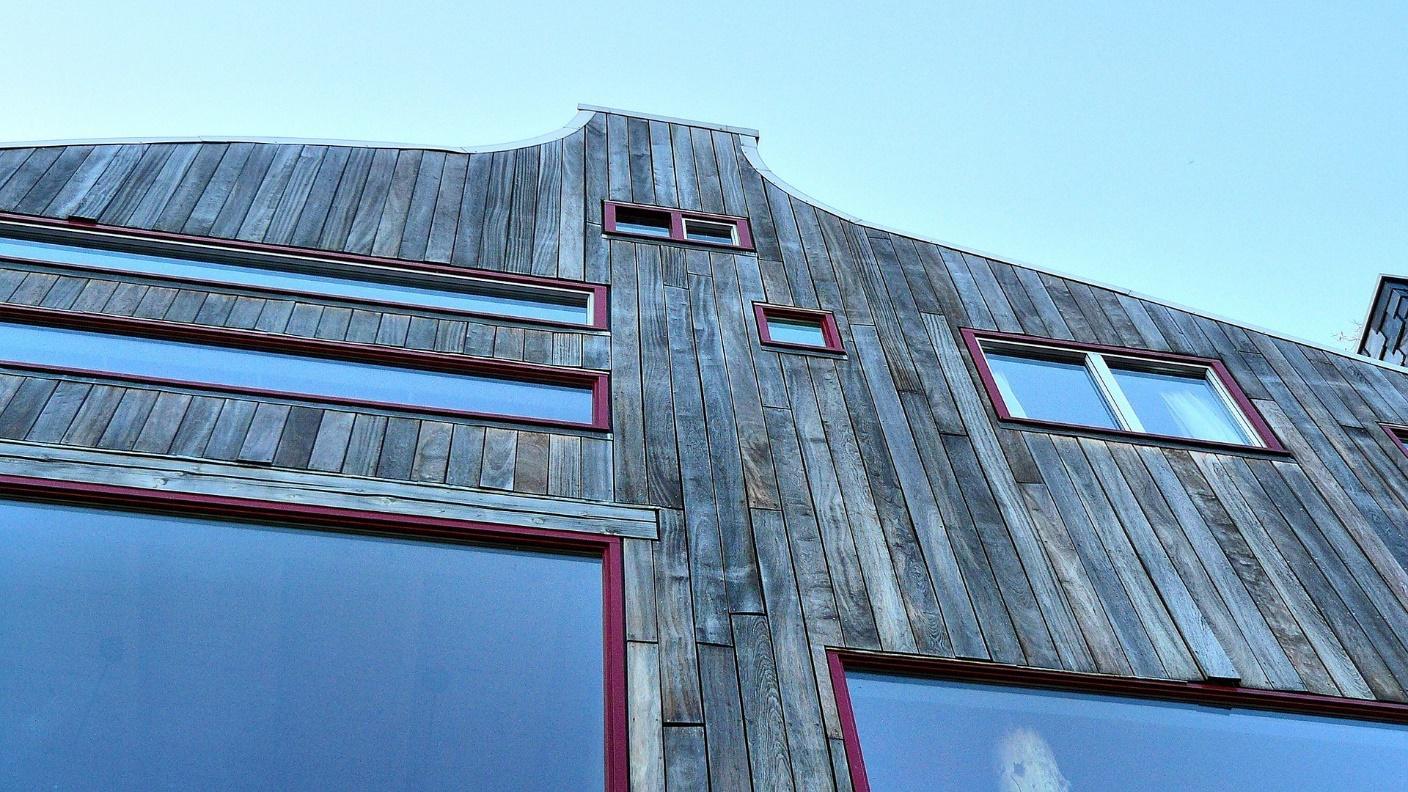 Garages can be built out of many different materials. Most often brick or metal are chosen for construction. As for wood, many car owners are skeptical about this material, especially due to the wood's flammability. But experts insist on the safety of wooden garages, proposing new project options.
Features of wooden garages
Usually, a wooden garage project is chosen if it complements the overall architectural style of the site. For example, if a garage, house, fence and other structures on the site are also made of wood, all of these structures will go great together, giving the whole property a stylish, thought-out and harmonious feel.
Despite the fact that wood has been used as a building material for centuries, designing a garage made of wood doesn't necessarily mean that it will turn out old-fashioned or outdated. Any wooden building can be decorated in a modern style, and garages are no exception. This material has many advantages that make it an ideal choice. In addition, wood is used in many styles of interior and exterior design, including Scandinavian, loft, etc.
Another great reason to choose wood as the main building material is its budget friendliness, since it is much cheaper than using stone or brick. It does not require a strong foundation and special construction equipment.
Advantages and disadvantages of wooden garages
The fact that many people still prefer wooden buildings is not surprising to anyone. Wood not only has an attractive appearance, but is also environmentally friendly, allowing you to create a unique microclimate in the room. But is such a material suitable for building a garage?
If you process the wood correctly and follow all of the rules of construction, it will be possible to build a structure that can serve for more than a dozen years. To construct a truly durable and long-lasting garage, make sure you pay close attention to the quality of wood that you choose for construction. Larch is considered the best choice. It is resistant to decay even without special treatment. The only drawback of this type of wood is its high cost.
When choosing inexpensive wood, you must remember that it definitely needs special processing. Pine and spruce have become the most widespread in construction. But before using them for the construction of a building, it is necessary to coat the boards with protective solutions. If this is not done, the wood will be susceptible to various negative factors:
Temperature changes;
ultraviolet rays;
precipitation.
Therefore, when choosing an inexpensive material, you need to be prepared for the fact that you will have to spend additional costs on its processing, without which the wood will quickly deteriorate. Also, a wooden structure, depending on the type and quality of the wood, must be regularly looked after and taken care of.
At the same time, a wooden garage has the following advantages:
Attractive appearance. If all the existing buildings on the property are made of wood, then choosing wood for building the garage will definitely make sense.
Flammability control. Despite the fact that wood is a combustible material, special processing will help protect it from catching fire. To protect the wooden building from burning, there are special fire-retardant sealers, which are highly effective and will guarantee safety.
Affordable construction cost. The cost of the material itself is much lower than that of stone or brick. When taking on such a project, both the price of the material and the costs of buying or renting special equipment should be taken into account. To build a garage made of wood, no special construction machines are needed.
The ability to carry out construction work regardless of the season. For example, laying bricks at temperatures below -7 degrees is possible only if you use special heat-retaining materials to prepare the solution. This factor can make the construction process less convenient and even more expensive.
Varieties of wooden garages
A wooden garage can be structurally of several types:
Assembled. This is the easiest and most widespread method of constructing a wooden building. At the first stage, a parallelepiped is erected along the perimeter, to which the boards are attached. On the outside, the garage can be decorated with siding, which will give the garage a finished appearance and increase its thermal insulation properties.
Wireframe. Wireframe technology is considered to be more advanced. During the construction of a parallelepiped, the location of the door, gate, etc. is immediately taken into account. The plane of such a frame resembles a chessboard. Thanks to the cellular principle of creating internal floors, it is possible to keep in the hot air and guarantee the structure's strength.
Log house. This type of construction is a classic, but at the same time it is the most expensive to build. Its advantages include a beautiful traditional style and resistance to damage. Plus, the construction process is quite fast – usually, it takes 3-7 days to build a log house.
What materials are chosen for the construction of a garage is up to its owner. But it is worth noting that using wood is the cheapest and most eco-friendly option.