To make it not only pleasant to enter the bathroom, but also to stay for a long time, special attention should be paid to the design. We learned how to make a high-style space and a cherished dream out of an auxiliary room.
We are used to the fact that bathrooms have only technical functions: take a shower, wash and so on. And in most cases we are not as meticulous in the design of this room as in the design of, for example, a bedroom. They lay out the tiles, arranged the plumbing – the minimum task is completed.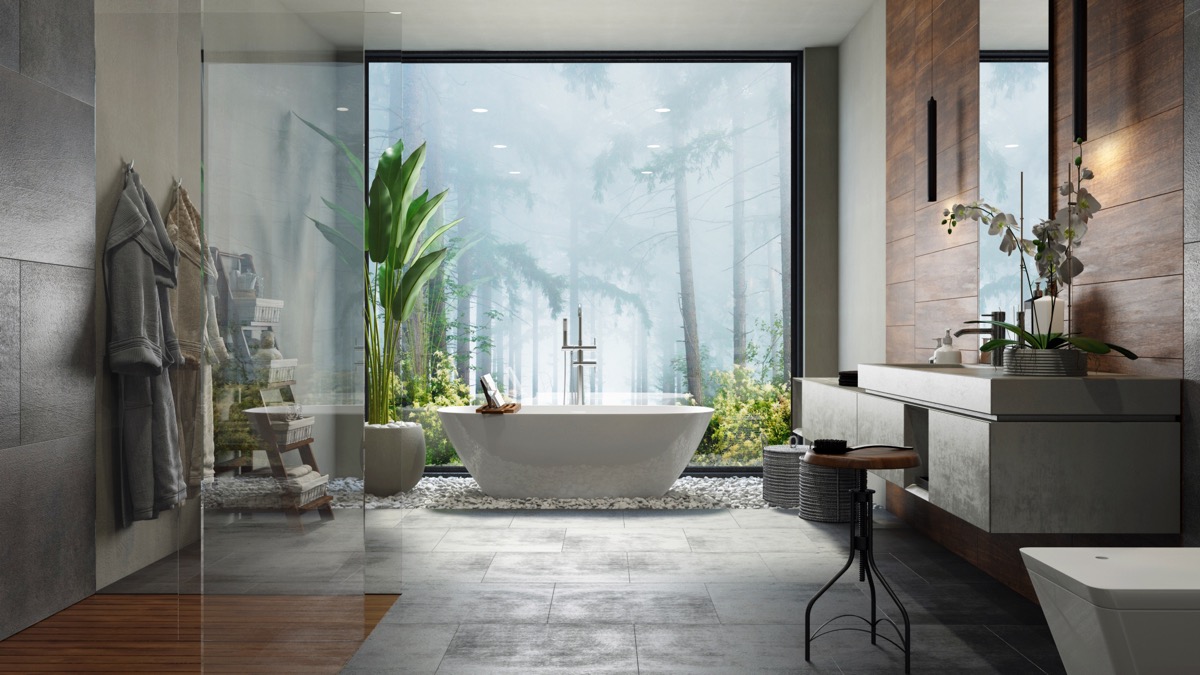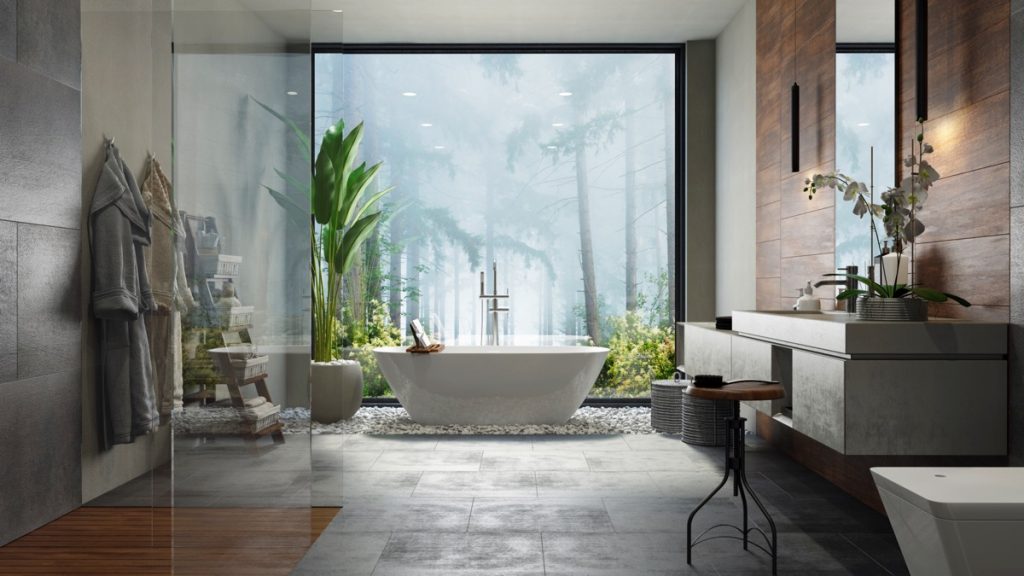 And if you approach the design of the bathroom as the design of a full-fledged room, with its own laws, finds and chips? Why not make this room luxurious, comfortable and classy so that you want to spend more time here?
1. Understand what a bathroom needs
In any bathroom, there must be a sink with a faucet, a toilet bowl and a shower or a bathtub of your choice. Everything else is placed depending on the remaining free space and the needs of the owners of the apartment (in case you are renting one), whose weighty word will always be decisive for any repair.
You should always focus on what you need so that every centimeter is used correctly. In this case, it is necessary to think over storage and avoid cluttering up the space with details, that is, create a full-fledged and organic interior.
2. Add originality
We are talking about decor and additional elements of the interior, as well as lighting scenarios. You can arrange two cupboards for luxury towels and cosmetics and emphasized them with internal lighting.
One of the features of the luxury bathroom interior is a small wine cooler. You can relax in the foam bath, pour yourself a glass and, while enjoying life, watch a cool movie on the mirror wall.
3. Use modern technology
A modern bathroom is primarily a functional space where the most modern solutions must be used. If it's a shower, then sync with flow control, if a washing machine, then with a low noise level and a large number of programs, if a mixer, then with an aerator to save water.
The usual drain in the shower – this is no longer fashionable. Today they put a special profile for drainage. Use products of the re-known company which differs in reliability and attractive appearance. The profile is not even visible, while it copes with its functions really effectively.
The stainless steel profile can be shortened on both sides and precisely adapted to the dimensions of the shower space. It is placed in tile glue over the screed and waterproofing. The profile cover is removed by hand when pressed with a finger in a specific place.
This way water quickly leaves the cab, so that the shower becomes as comfortable as possible. In such a modern bathroom, I myself would be happy to stay.
4. Create an emphasis
To make the bathroom memorable, and its interior effectively harmonized with various details, an accent insert is needed.
How can you reduce the cost of creating a luxurious bathroom?
There are many ways you can reduce costs if you study the matter in advance.
Perhaps your friends or a family member recently made repairs in the bathroom? Talk to them, learn about this experience. Their advice may be useful to you, for example, recommendations and contacts of professionals.
Talking with a professional who can advise you on this project is a great idea if you do not know where to start. They may not even charge an initial consultation fee, and you will have an idea of ​​what you have to do and what to do next. It is also important to plan your budget.
Conclusion
After a hard and long working day, there is nothing better than relaxing in a luxurious bathroom. Creating such a room is a good idea. Here you can not only relax, but also have a great time. To begin with, it is better to talk with professionals to understand what can result from the available space.