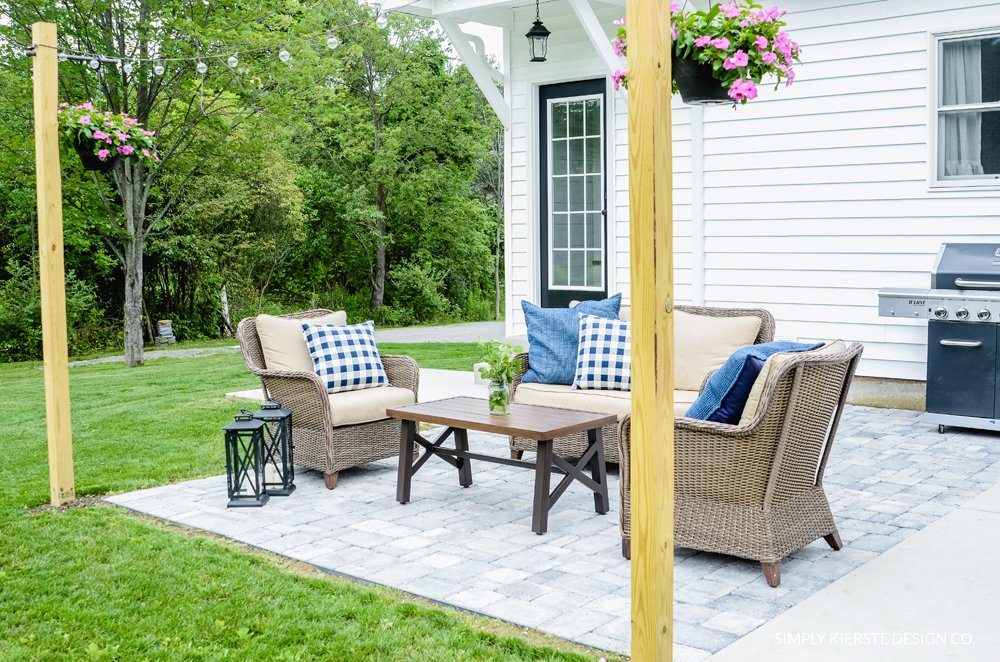 Installing a brand new patio or deck in your backyard will change your entire lifestyle. It's perfect for those lazy summer days when all you want to do is relax and enjoy the beautiful outdoor weather. Having a backyard patio will allow you to make the most of your free time because you can use the space for a wide range of purposes.
The benefits of installing a brand new deck in your backyard are plentiful. Here is why you should make the decision today:
Boosting Your Property Value
Do you plan on selling your home? If so, then installing a backyard patio will go a long way in attracting potential buyers. Also, once you complete the sale of your home, you will likely recoup the money you initially invested. You should think of having a deck or patio in your backyard as an investment and not merely a luxury.
Adding Beauty to Your Home
Wood, brick and concrete patios are incredibly beautiful in appearance, which will make your home look more attractive and magnificent. It also adds a splash of energy and excitement to the layout of your property. Like instead of your regular old patio column, try sprucing it up with vinyl column wraps to add a little spicy detail to your backyard patio. More and more homeowners are searching for ways in which they can modernize the appearance of their properties without having to undergo a complete makeover. This is where decks and patios come into play.
They Provide Incredible Durability
Backyard patios are also extremely sturdy in terms of their construction. However, we recommend that you utilize tough and weather-resistant materials for better durability. This includes concrete and brick installation. Wooden patios are still a viable option, but you will benefit from applying multiple protective coatings for better resistance to heat and moisture.
You Have a Multitude of Design Option To Choose From
You now have the opportunity to get more creative and imaginative with the layout of your backyard patio. You can design the color scheme and incorporate other unique decorative elements. This way you have a lot more control over the appearance and layout of your deck or patio.
Create a Space for Parties and Celebrations
During those spring and summer months, you need a special space to host parties for your friends and loved ones. Having a deck or patio in your backyard will enable you to invite more guests over to your home, and backyard patios are the perfect area for moderate to large gatherings of people. They also make your home appear more welcoming and inviting for anyone who is visiting.
Patios Are Relatively Affordable To Install
Most homeowners assume that it will cost them an arm and a leg to install a brand new backyard patio. However, installation costs are not nearly as severe as you may think. The price that you end up paying is well worth it in the long run.
Repairs and Resurfacing Are Also Relatively Simple
You already have a backyard patio, but it could use a major makeover. A reliable contractor can easily recommend repairs and resurfacing solutions so that you can restore your patio and have it looking brand new again. The professionals will know how to eliminate all of the damage and physical defects that are taking place.
Increase Your Storage Space
Backyard patios offer you a space in which you can store outdoor equipment and tools that you use on a regular basis. This includes a wide range of items, such as lawnmowers, rakes, leaf blowers, and various cooking accessories. Even if you use it as a temporary storage space, having a deck or patio in your backyard allows you to take your time when it comes to organizing your belongings. They ultimately help you eliminate clutter in and around your home.
Searching for a contractor whom you can trust is not a simple task. However, our company specializes in backyard patio repairs, resurfacing and installations. Our ultimate goal is to ensure that you have access to reliable and affordable services.