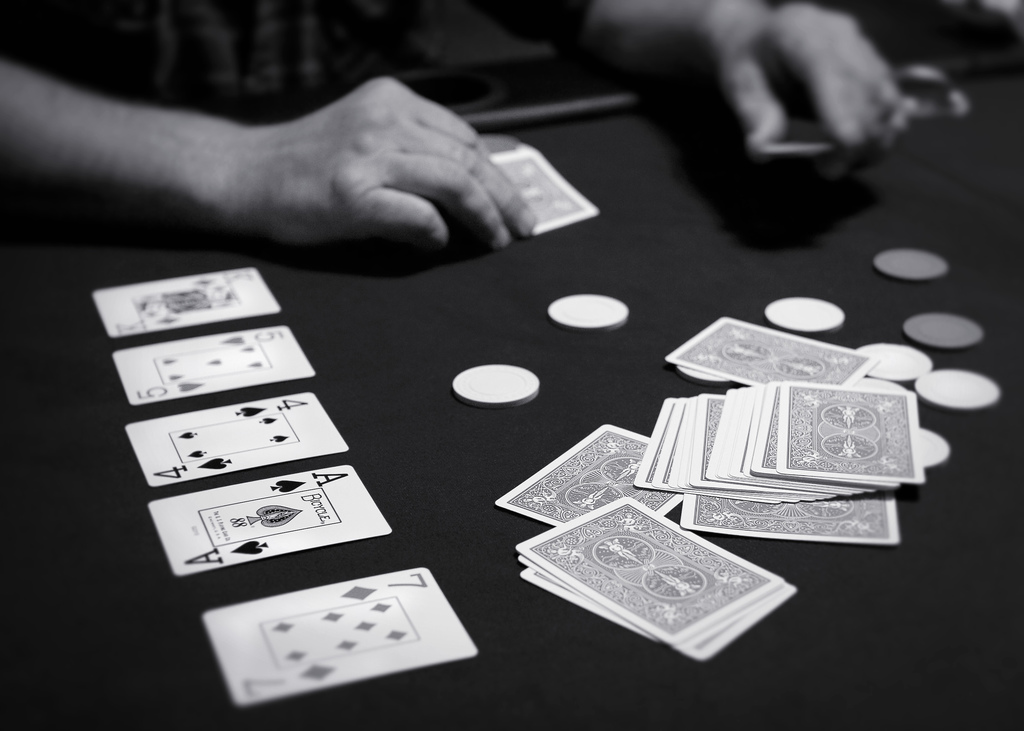 Norway has a vibrant and illustrious history with poker.
Some very famous poker players call Norway home. Names like Johnny Loden, Annette Obrestad, and the late Thor Hansen are synonymous with poker legends.
Despite being banned for many years, poker has climbed the ranks of a favourite pastime for people living in Norway. Websites such as casino online make it possible for Norwegian players to get their kicks in online poker games.
There are many online poker variations, but none are as famous as the Texas hold'em poker game. It's so popular that most people will never learn another form of poker. This type of poker game also gets played at all major poker tournaments throughout the world.
It's simple, and it's fun, but don't let the game's lack of difficulty fool you—there are many things to consider to become great at Texas hold'em.
Our guest author, Kristoffer Haagensen, is an expert at poker and will break down the game rules and give some tips on various hands.
Texas Hold'em Rules.
Texas hold'em is a community card game. That means that certain cards are visible to all players, whereas individual players will only see certain cards. All these cards, when put together, will form a hand, which gets compared to other players' hands to determine the winner.
That is a very simplistic overview of the Texas hold'em poker game.
There are big and small blind bets and a dealer who has a "button" with a "D" on it. Each player will have a chance to be the dealer (who doesn't play in card rooms or casino games) by moving the button clockwise after each round, and they will place small and big blind bets. They're called blind bets because they're done before cards are dealt.
Let's say Jan, Per, Lars, and Arne are playing a Texas hold'em poker game.
Jan is the button, Per to his immediate left is the small blind, and Lars, left of Per, is the big blind. Arne is to the left of Lars.
Before Jan deals cards, Per places a bet as the small blind and puts down half the minimum bet. Lars, as the big blind, puts down the minimum bet in total. The minimum amount that needs to be bet is determined before the game commences and increases as the game progresses.
Once this betting is done, Jan starts to deal.
Two cards are dealt with each player, face down. These are called the "hole cards."
After this, the first round of betting happens. Arne needs to call, raise, or fold. If he calls, he places the same amount as the minimum bet or raises it by putting at least double the big blind bet or more. He goes "all in" by placing all his chips during this betting process.
If he folds, he places his cards in the middle of the table and can't take part in further actions during this round.
Each subsequent player has the same three options. If Arne raised the initial bet, then that becomes the minimum amount that each following player needs to bet. Any raise after that is called a re-raise.
After this, Jan takes the top card and places it face down on the table. She then adds three cards in the center facing up. This action is called "the flop."
The next betting round starts with the still-active player to the immediate left of the dealer. Please take note that this isn't necessarily the small/big blind as they may have folded.
Players have an additional option of betting, called "check." Checking means the player doesn't do anything and stays in the round and passes betting over to the next player. If there is a raise, the player will have to call, raise that bet, or fold after the raise.
Once complete, Jan will deal another card called "the turn." Another betting round commences.
Another card called "the river" is placed face-up. Another betting round happens, and then each player shows his hand to the table, which is called "the showdown."
The winner is the one who has the best five-card hand with a combination of hole and community cards.
Conclusion
It may sound difficult, but it is the simplest poker game around. All the rules are the same for online poker games of Texas hold'em.
The best way to learn is to play, so what are you waiting for? Go out and play!