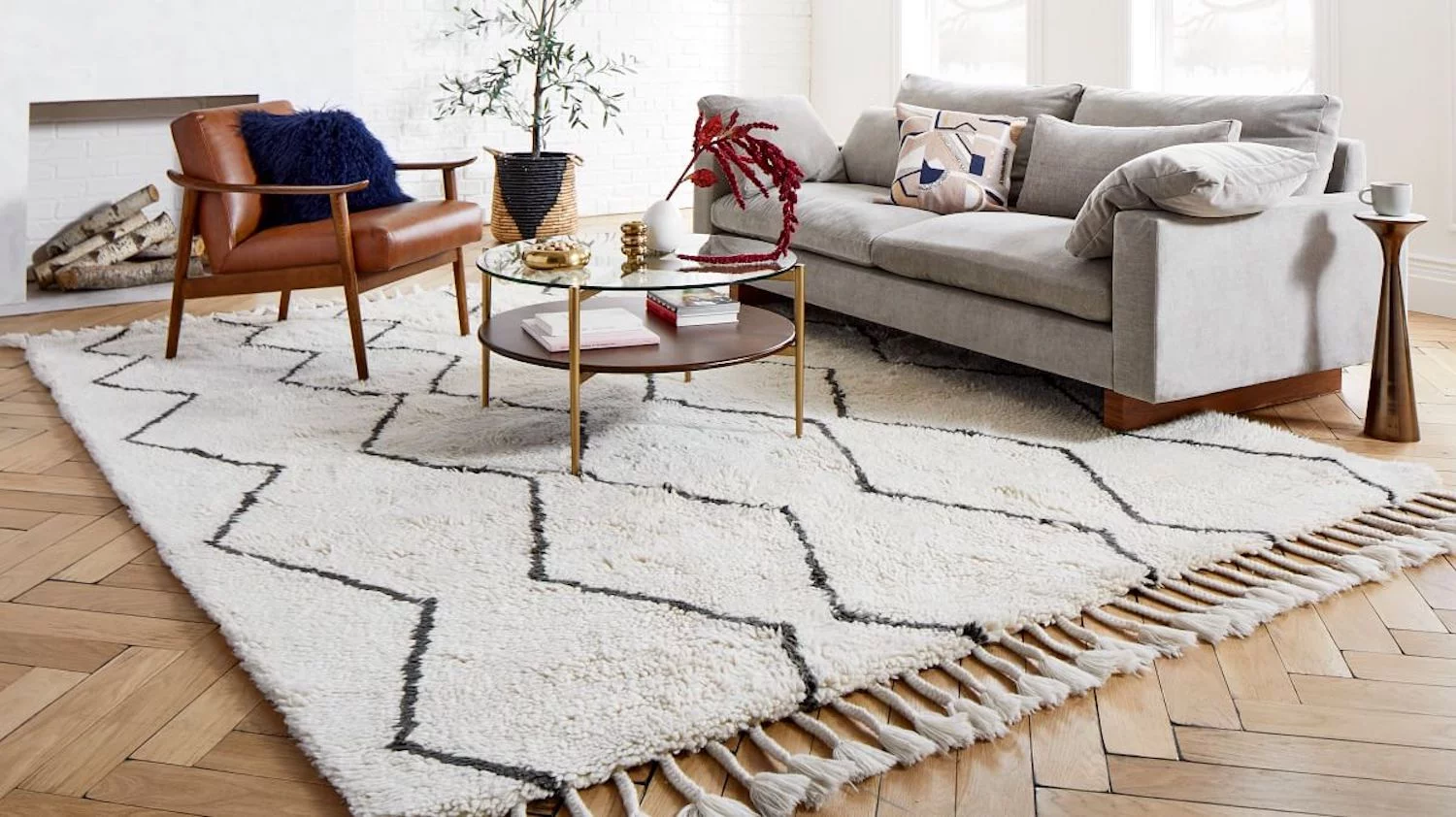 A western rug is a rectangle-shaped rug that is usually made of wool or cotton and has a pattern on it. They are commonly found in the United States, Canada, Australia, and New Zealand.
Western area rugs are typically the focal point of the room. They can be used in many different locations such as bedrooms, recreation rooms, kitchens, or bathrooms. They come in many different colors and sizes so you can find one that fits into your home perfectly! Most of the time western rugs are earth tones such as blues, browns, and rich red colors. They are very warm and inviting and can be set off with some amazing leather furniture and western decor.
How to Buy a Unique Western Rug with Style?
Whether you are looking for a rug to complete your living room or just want a rug for your bedroom, finding the perfect rug can be difficult. There are many different styles, sizes, and textures to choose from.
When buying a new rug, it is important to understand the purpose of it and what it will be used for in your home. What type of use will it have? Will you need something durable? How large is the area that needs coverage? These types of things that are important to understand when you are about to look for the perfect western area rug for your home. Be sure to measure the area and keep the measurements near you while you shop. Also, what color tones do you currently have in that room, and will they go well with the rug that you have fallen in love with?
Some people start with the rug and work the room's decor from there. Western rugs are such statement pieces that this can make it more simple to design around them. But, it can also be incorporated into a room that is already set up as well.
What Makes Western Area Rugs Different from Other Types of Area Rugs?
Western area rugs are typically made of wool or cotton. They vary in color and style, but one thing that makes them stand out from other types of rugs is the geographical location where they are produced. The West Coast has a long history of producing hand-woven wool or cotton carpets. While their East Coast counterparts produce woven silks.
Today there is also a large market for these rugs because they have an interesting story. They bring in that ranch feel wherever you live. Western rugs typically have very distinct patterns and are fairly thick. They were originally used as insulation on the floors back when the cabins had to endure the cold. They add a warm and cozy feel to the room.
Proper Care for a Wool Western Rug
Because these are made from wool, you will need to understand the proper way to care for them. This means that you will not want to use a steam cleaner on the rug or it will shrink and ruin. Wool rugs are amazing and environmentally friendly but will need their own special care. You should use a wool rug in areas that don't have a lot of high foot traffic and be sure to vacuum often to maintain their amazing western coloring.
When using a wool rug, you should put down a rug pad. This will add a little cushion to the rug area but also save the rug from being worn through. It is important that you rotate it often so that the areas that do get more traffic wear the same as the rest of the rug. At least once a year you should take your rug outside and hang it to beat it and always use a spot cleaner that is safe for wool on your wool rug.