If you are looking to add some spice to your outdoors, then a gazebo is one of the most popular ideas. Gazebos are typically installed in a patio or garden as either a functional or decorative piece. A gazebo's typical design involved an open structure often with a roof. They're a perfect setting for a romantic evening and a place to relax with family and friends. Gazebos often are a backdrop to an amazingly landscaped yard or even overlooking a gorgeous hot tub.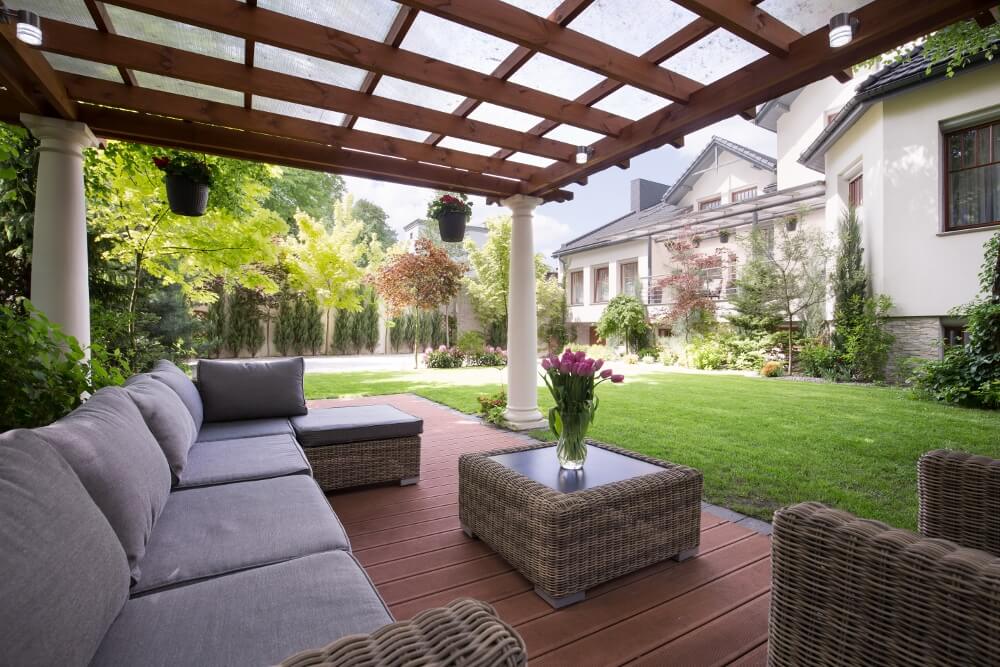 All in all, gazebos can be implemented in different ways, whereby the owner's imagination only conveys the limit. Depending on which gazebo it is, you can accessorize heavily with flower boxes, benches, tables, and even insect screens. Here are several ways you can implement a gazebo in your back yard.
Portable Gazebo
As the name puts it, these are gazebos that are mostly lightweight and easy to carry from one point to another. They feature contemporary designs and have a lot of features. The portable gazebos are functional because they can be used in different venues, with the setting being explicitly primed for the occasion. Modern portable gazebos have 95% UV protection, water resistance, fire resistance, and a thumb latch lock system for easy assembly and disassembly.
Folly Gazebos
Follies can be described as buildings constructed for aesthetic purposes only and not functional. Appearing decades ago in the estates of the wealthy, follies featured extravagant designs to show off the opulence of the family. Today, these gazebos are not just for the wealthy. Since constructing one is low, anyone can have one in their back yard if they want it. Since they are not functional pieces, their job is mostly to accentuate the landscape and make it more appealing.
Hardtop Gazebos
If you are looking for a gazebo that will last for years to come, then a hardtop gazebo should be your number one option. This type of gazebo is known for its roofing, which is made of either metal or plastic materials. These materials have got to be wind and waterproof to keep them sturdy for years to come. Although they last for years, hardtop gazebos aren't as peaceful in the rain as their soft-top counterparts. Hardtop gazebos come in all sorts of designs where the client can choose which one blends in best with their current style.
A Rotunda
Rotundas have been around for quite a while. Since the days of the Greeks, rotundas have been found on large estates of the wealthy. Characterized by their domed roof and simple pillars, it provides a place where anyone can sit and relax. In rotunda gazebos, you can spice things up by adding natural shades like trees and other structures.
You can go a step further by mixing and matching different elements into a single gazebo of your choice. You can draw inspiration from the different designs and implement a different aspect of it to your gazebo. For instance, you can implement a hardtop gazebo with rotunda styling. It's all in the design choice!