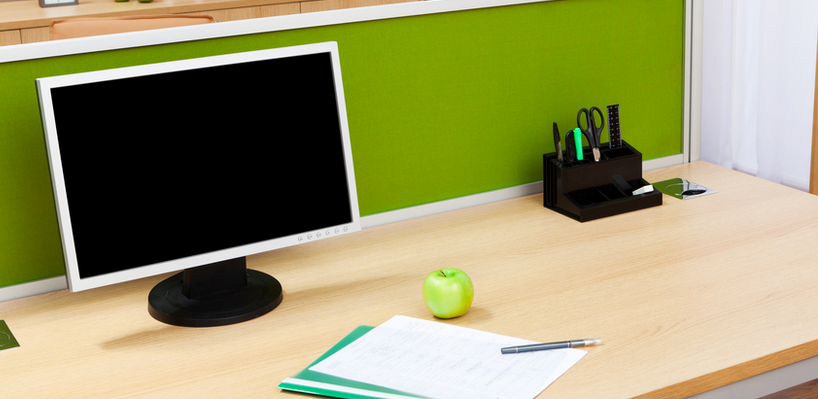 The environment in which we live and operate plays a significant role in our productivity and mental state of a specific individual. We all are surrounded by numerous challenges and negativity all around; managing life and coping with stress caused by the daily tasks that we ought to fulfil. A day begins with the list of works to be done within the set time, and most of us carry a huge load of anxiety and stress to survive within the whole day.
People who work have a different level of work coping mechanism, and a different set of stress levels as compared to the people who do not. Apart from managing day to day activities, it is vital to keep a check on our well-being and maintain good health. With the current prevailing situation around the world, people afflicted with various viruses and diseases, it is vital to take care of your surroundings and keep them clean. Good health is an outcome of proper cleanliness and maintenance of your body and adequate cleaning habits.
You may be surprised to know how many germs and bacteria; your office desk harbours. Probably more than the toilet seat in your loo. It is astonishing to know that there are around 10,000 bacteria present on your desk and around your workspace. With an open environment and having contact with several people around in your office, you are exposed to catch any viruses or viral infections carried by one of the official colleagues. People having low immunity are more vulnerable to such contagious diseases. Hence, it is essential to have proper office cleaning procedures and to maintain appropriate hygienic conditions for a higher turnover of your employees. This helps in growing the confidence of your staff within the organisation.
A study conducted by the University of Arizona in the US states that mobile phones, microwave, door handles, water fountain, and keyboard are the top five contaminated spots around the office. People spend most of their waking hours in a week, inside their office interacting with the staff and having direct contact with their workstations. Hence, it is imperative to have proper Hygienic conditions where you are going to spend most of your time during the day. However, it does not mean that the cleanliness of your home is not essential for you. Below are the top 10 tips for keeping the germs at bay in your office and make your workplace the best place to focus and be productive:
Schedule office cleaning
Cleanliness is not a one-time affair. A regular maintenance schedule has to be followed by the businesses to provide the workforce with a clean and healthy workspace, reducing the redundancy of the place that the staff works in. Make sure that your business workplace is fit to provide a healthy and clean environment by the Occupational Safety and Health Administration (OSHA) procedures for a hygienic environment, and giving workers right of working in a safe and hygienic workplace. It is by law essential to provide a healthy and germ-free office environment to your staff to minimise the medical and sickness expenses that you might bear in case your team acquires infectious diseases. A proper protocol of cleaning office premises, regularly keeps the staff relaxed and satisfied, giving their full potential in providing outstanding results.
Pests love Mess
Remember leaving a messy workplace is an open invitation to the pest around. Maintain a healthy work environment without leaving any dust or other particles to accumulate over time and leave you to deal with the pests and creepy crawlies. Clear the mess simply to avoid the army of pests to attack. Provide the dedicated dustbins for food waste and make sure that the food preparation area is always clean and hygienic, to keep the insects and germs at bay.
Clean Your Screen and Keyboard
Make a habit of cleaning your screen and keyboard regularly, of disinfecting and eradicate any bacteria or viruses residing within this frequently used technology. Dirty and unhygienic workstations lead to catching many bacteria and germs and eventually making the staff fall sick. This is a loss for the business, that has to deal with the medical expenses and as well as the loss of the shortage of staff during those days. Eventually, productivity gets affected, resulting in reduced profits.
Take Out the Trash Daily
Making a habit of taking out the trash every day saves you from lots of problems. Accumulating and not disposing of the crash, can leave heaps of trash and can prove to be a breeding ground for the bacteria and germs. If the garbage left alone inside without getting it disposed of on time, can cause the most pungent and unbearable odour. At the same time, this can make the office premises less healthy, to work in. A stitch in time does save nine. The organisation needs to be vigilant of such loopholes in maintaining cleanliness and hygiene.
Invest in Cleaning Products
If you want your staff to show optimise productivity and accomplish the task thoroughly, you must provide a well-maintained environment with special care in Promoting the physical well-being of the team. The last thing that you would like is to receive the report of a sec staff. If you want your business property to stay well maintained, you must provide the cleaning workforce or janitors with the best cleaning agents and tools. Proper cleaning products in stock is a great way to prevail in regular cleaning.
Manage and Organise Cables
The less looked after area of concern for tidiness are the tangled and unorganised cables. Putting the wires in a cable box or concealing them into the wiring concealer along the wall, can make the space tidy and leave ample room for the sweepers to clean correctly.
Eat Food Away from Desk
Eating food anywhere close to your workstation is simply a big no. Remember you cannot risk your essential documents, and leave the residues of your lunch menu on your desk or the traces of food type on the papers. Maintain a clean office, by cleaning it even yourself without waiting for the peon to conduct the job.
Antibacterial/sanitizer for Office Staff
Spreading good cleaning habits is as essential as spreading positive vibes around the staff are. Today we are surrounded by several dangerous contagious diseases on the loose, making us vulnerable to catch quickly and fall sick. Washing hands and sanitising your limbs has a great role in keeping you away from frequently falling prey to the viral and bacterial diseases around. Business entrepreneurs who are watchful and cautious about their staff health and physical well – being, go an extra mile to create a healthy environment. Keeping hand sanitizers all-around your business workplace promotes health and hygiene, along with the image of the company promoting the staff and social welfare.
Let Everyone Do Their Part
As a responsible member of society and being a responsible staff member beholds a fundamental responsibility on your shoulders of maintaining a clean and fresh environment around you. Your surroundings are as much your responsibility as it is of others'. Play your part in ensuring that it is perfect condition, being disinfected and cleaned on a day to day basis. Maintaining office cleanliness is a group effort, and if everyone plays their part, it can be a stagnant entity of the organisation.
Hire a Professional Cleaning Service
Your business organisation is an important area to maintain. You need not depend just on your local janitors or sweepers for a comprehensive and aggressive cleaning. Professional cleaning service has the experience and expertise to perform the quality cleaning, leaving your workplace clean and renewed, with a fresh and secure feeling.
CONCLUSION:
Organisations and businesses who value their workforce, take every extra step for the well-being and happiness within the company environment. Office cleaning is vital for employee satisfaction and stresses free performance outcomes, along with maximised productivity. Happy and healthy staff will provide maximised potential of their remarkable performance.