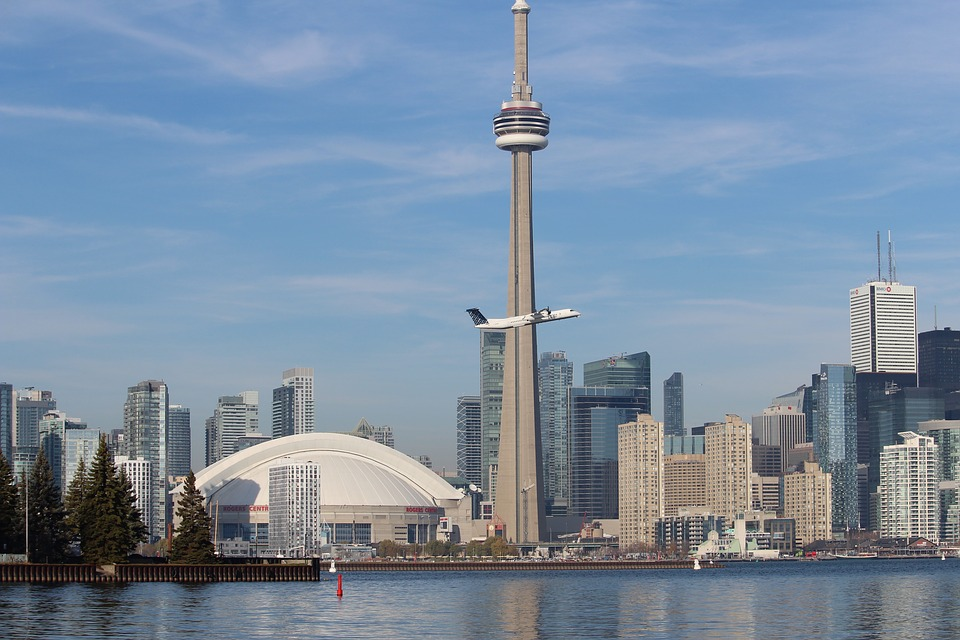 Building vs buying a house has been a constant debate for quite some time. If you're looking for a new house somewhere in Ontario, Canada and wondering whether you should buy or build one, then this is just the article for you. Each of them has its own set of pros and cons as well as concerns that homeowners should consider before ultimately coming to a conclusion.
In this article, we'll have a look at the pros and cons of both buying and building a house in Ontario, or a house in general.
Building‌ ‌A‌ ‌House‌
Building a house can present a number of personal benefits to homeowners that are just too good to ignore. However, you may find that it's not all sunshine and rainbows.
Pros
By far, the greatest benefit of building your own home is that you get an abode in the style that fits your personal preferences, provided it fits your budget. This means you have the freedom to customize the layout of your potential new home from picking the right colors, the flooring, and other customizable features that are in line with your needs. For instance, if you're using a wheelchair, you can install a wheelchair-accessible shower or make your doorway 36 inches wide.
Several other advantages in building your own home include:
Creative freedom: You're the first owner of the house so you decide what to include in it
Plenty of features: Recently built homes are more energy-efficient, come with updated features and are constructed to meet present building codes.
No buyer competition: You won't be facing competition from other buyers like with existing homes
No repairs or replacements: You won't have to worry about replacements or repairs anytime soon, as everything is fresh from the ground up
Safer for your health: Newer homes aren't built using toxic materials like lead paint or asbestos.
Cons
Unfortunately, because you'll be building a house from scratch and will be busy customizing it, you could take more time for you to move in than if you were to buy a home that already exists.
According to Sina Architectural‌ ‌Design‌, the average time required for building a custom build house in Toronto is between a year-and-a-half to two years. And that's not even accounting for external variables such as changes in construction plans, delays, design, size, and weather, all of which can impact the timeline of the construction.
Besides this, other disadvantages that come with building a house include:
Very stressful: You're responsible for making plenty of decisions like creating a floor plan, choosing the right colors, finishes, and materials, and plotting out the land.
Hidden fees: There could be unexpected price increases and cost that you are unaware of unless you're careful.
Non-negotiable pricing opportunity: Unlike buying a house, you can't negotiate a lower price.
You make your own landscape: You need to make a new landscape, which can be costly if you don't have a prior hand in landscaping.
So is it cheaper to build your home? Regrettably, the answer is no from the look at all the cons.
Read this article to find out more about master-built residential households.
Buying‌ ‌A‌ ‌House‌
When it comes to buying an already existing house, it's all about whether you're prepared to compromise and can afford the expenses that come after you move in. Some of the things that you have in your favor when buying a house include:
Pros
Ready to move in: since the house is already there, all you have to do is just move in exactly on the closing date.
Cost less than building a house: Because some of the features and items are already made available like rooms, paint, utensils and such, buying an already used home is more affordable than building one.
Pre-installed features: As you move in, you find that the house already comes with the basic essential features including air conditioning, driveway, lights, drapes, and landscape. You can even see these features before making the final decision.
Convenience: In established areas, you'll find that schools, public transportation, shopping malls, banks, parks, and other amenities are readily available.
Flexible prices: the prices for buying a new home are negotiable.
Tax savings: there's no need for you to pay the harmonized sales tax (HST) when buying an existing house unless it has been renovated.
Cons
While everything may be conveniently available for you, buying a house can have its downsides as well.
Remodeling and repairs required: if a house your buying is too old, chances are that some of the items and materials are either worn out or too old and have to be repaired.
Less energy-efficient: older homes typically are less efficient in energy. That's why it'll cost you more to run an AC during the hot season and the heating system during the cold season.
Structural issues: if a house has been around for a couple of years, then obviously there may be some structural issues that are not really visible or obvious to new homeowners. If you don't get a professional inspector to check it out soon, the ceiling may one day come down on you or you may end up falling from the first story.
When you compare the cost of building a house vs buying, you'll see that it's much more affordable to buy a house on resale then it is to build one right from the start. But whether you prefer an old home over a new one depends on the state of your budget. But if you can afford, then you can buy your own home and make your own creative decisions.