Like most of the global economy, the constructions sector took a serious hit during the pandemic. While things are slowly picking up in Australia, competition is pretty stiff as few investors dare to go forth with new projects in these uncertain times. How can you make customers trust you and your tradesmen with new projects?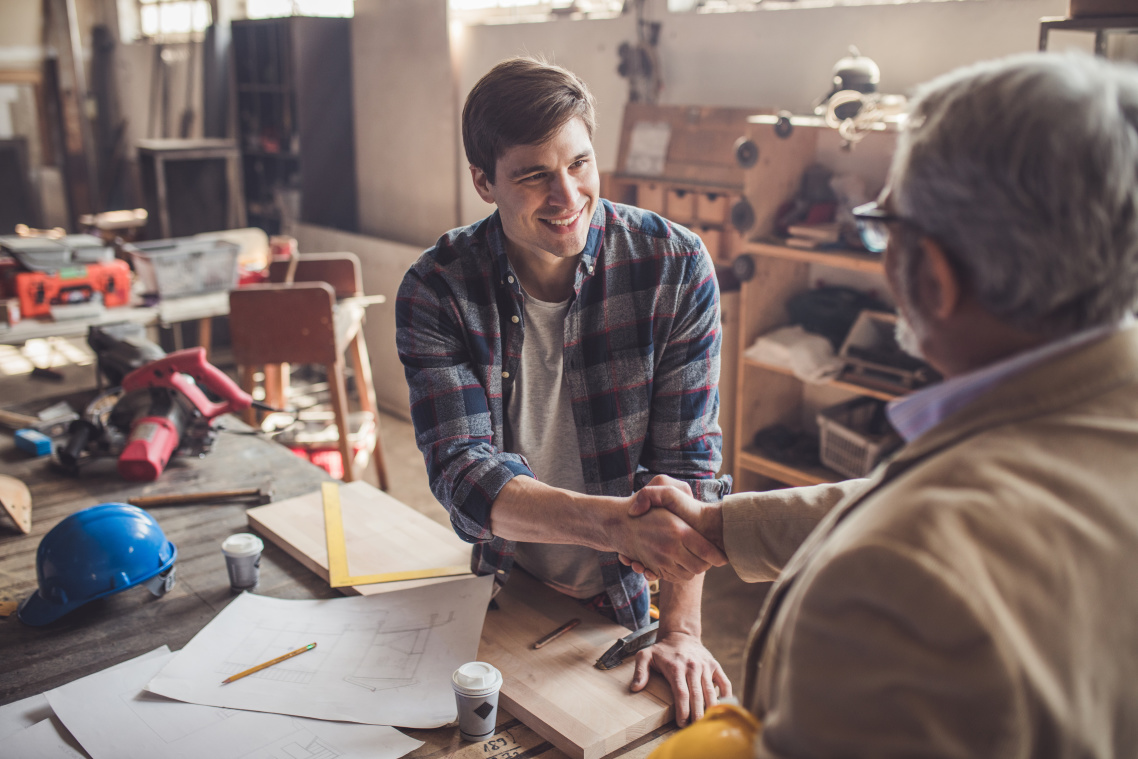 Quality people for quality work
Offering the best price is not always the best strategy as the customer is also looking for quality. Undoubtedly, any investor will be shopping around before making a sizable investment and when you offer lower rates than your competitors they might get suspicious. What they need to know is that their project is in good hands and this is where your tradesmen come in. You need to impress an investor with both good prices and dependable tradesmen.
Have a great portfolio ready
When you sit down with a new customer you need to impress them with the quality of your previous work. It's always a good idea to present them with images of your most recent projects – from the earliest stages to the moment the new building was ready for business. If you've worked on major local projects make sure to mention that, they might know the building. Look up in your portfolio projects similar to the one your new customer has in mind and talk about it, mention what challenges it presented and how long it takes. Let your customer know your tradesmen are well prepared and can face all types of challenges.
Meet the team
As the company owner you're not expected to be on site all day every day. Your team will and this is who your customer will be interacting with. If you have several teams working for you tell your customer who you're going to assign to their project. Before signing the contract have the customer meet with the foreman who's going to be on site every day.
Your tradesmen need to exude confidence and expertise as well as be able to answer your customers questions. You might have younger people on your team, but the leader needs to be someone with a lot of experience under his belt. The team leader should be a person with good soft-skills, someone who knows how to talk with the customer and has the patience to answer all the questions a customer might have.
Carefully screened tradesmen
One way to make your customer trust the tradesmen that will be actually working on their project is letting them know that besides having great skill and expertise, all your employees have been carefully screened before hiring. For example, if you business is based in Australia, it would be great to tell your customer you're constantly working with a reputable agency like the Australian post office or even a service like the Australian National Character Check that does online background checks or online australian federal police (afp) police checks on new employees or contractors. The construction business is one with a high employee turnover and you use police checks to make sure all your tradesmen are trustworthy. Pull up a background check website or find police checks that are already performed on your team if you want to make a good impression on the customer.
Last, but not least have the new customer accompany you to a construction site your tradesmen are currently working on!