What is polished concrete flooring? It's a popular flooring service that is suitable for small businesses, warehouses, factories, manufacturing facilities, and other communal areas that experience a lot of foot and vehicle traffic. We receive a lot of questions about polished concrete, but almost everyone wants to know how it can benefit their business.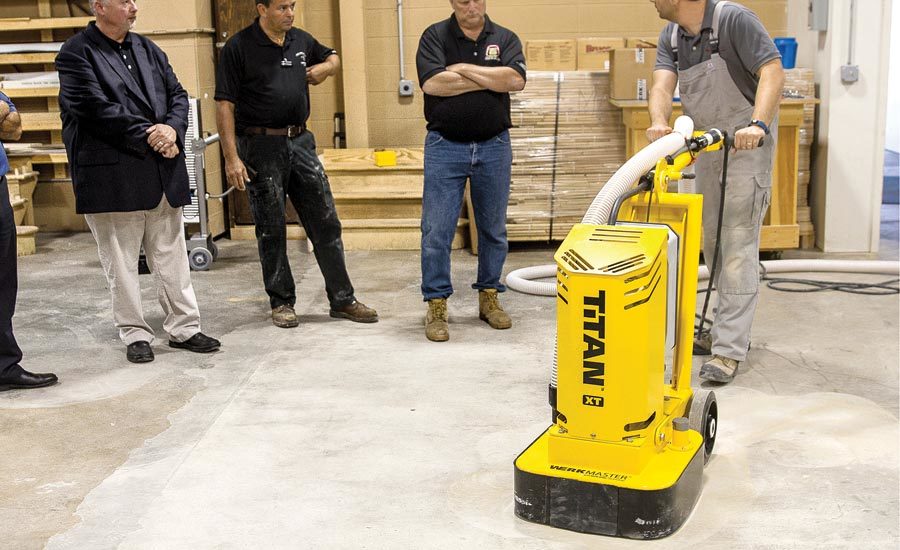 Here is why you should consider installing polishing concrete flooring:
Incredible Durability
Polished concrete is incredibly strong and sturdy. It will prevent damage that occurs due to common wear and tear while providing you with a resilient surface that can sustain heavy equipment and machinery. It is also nearly impossible to chip or scratch polished concrete.
Longevity
If you make the effort to install and properly maintain your polished concrete flooring, then it will last an entire lifetime. This ensures that you won't have to undergo any repairs or renovations well into the future.
Polished concrete flooring will also easily outlast vinyl, laminates, carpeting, and many more flooring options. This will ultimately help you save money in the long run by allowing you to avoid having to repair damaged flooring constantly.
Simple Maintenance
Polished concrete requires very minimal effort to maintain. That's because dirt, debris, and bacteria won't adhere to the surface of the floor, making it much easier to prevent contamination. All you need is a broom, dustpan, mop and special detergent to keep your floor clean at all times.
Regular mopping will also go a long way in removing smudges, scuffs, and water marks, which ensures that your floor appears presentable and pristine-looking. Weekly maintenance and cleaning procedures will make a huge difference in preventing your floor from deteriorating.
Cost-Effective Flooring Solutions
If you oversee a warehouse or factory, then you understand the financial pitfalls of unprotected concrete flooring. It tends to crumble and erode very quickly, which will require you to spend a lot of money to restore your flooring system.
The money you end up saving is a result of the durability and overall performance of polished concrete. With minimal breakdowns and damage, you won't have to invest in repair services quite as often.
Sanitary Floors
The overlay essentially seals off your concrete flooring to prevent oils, chemicals and other contaminants from causing damage. Polished concrete offers waterproofing and anti-microbial protections that other flooring systems simply can't provide. This way you can keep your floors clean and free of bacteria at all times.
Infinite Design Options
Polished concrete is also a popular option among business owners because you can design its appearance. You have a wide range of choices when it comes to color schemes, patterns, and other visual design options. You can even add textural effects to your concrete flooring to make it more unique and spectacular.
Conclusion
Upgrading your floor will ultimately provide you with more reliability by preventing potential contamination and promoting safe work environments. Polished concrete also doesn't contain any VOCs (Volatile Organic Compounds), which makes it safe to install virtually anywhere. A reliable technician can complete residential or commercial installations in a timely manner while also providing you with affordable service options.