When you purchase a house, you are typically making the biggest investment and buying decision of your life. In addition to making payments over the course of a thirty-year mortgage, you will also be responsible for the upkeep and maintenance on your home. It's critical that you keep up with improvements and renovations so that your property is properly maintained and continues to increase in value each year. As you decide on which renovation projects to tackle each year, it's important to also evaluate how you will pay for the improvements. There are a variety of financing options to consider so it's crucial to do your research and choose the credit option that is best for you.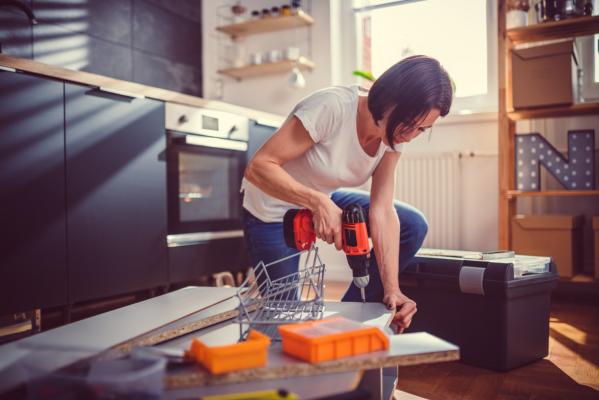 Personal Loan
If you are looking at doing a mid-sized improvement project, securing a personal loan to pay for the work is a great option. This form of financing is available through credit unions, banks and online lenders to get the funds you need. With a good credit rating, you will secure the best interest rates and terms when you borrow. Since these are unsecured funding instruments you don't have to put your house up as collateral.
Home Equity Line of Credit (HELOC)
HELOCs fall under the category of second mortgages. When you take out a Home Equity Line of Credit, you are borrowing against your house and you put your property up as collateral. Because this is secured financing, you can get more favorable interest rates and terms for this type of lending. HELOCs most often come with variable rates, which is advantageous during times of easy financing but can be detrimental if interest rates start to rise. You can borrow against this revolving line of credit, repay the full amount and borrow again against the line as needed. The interest you pay is typically tax deductible.
Home Equity Loan
Another form of second mortgage is the Home Equity Loan. With this form of financing you receive all the proceeds in a lump sum rather than money being available as a line of credit. Once you receive the funding you can pay for your renovations and begin to increase the value of your property. You can also use the funds to pay for other things, such as tuition and debt consolidation. Interest rates for Home Equity Loans are better than they are for personal loans because this is secured financing where your house is collateral for the note.
Refinance
If you have built up significant equity on your property and you want to leverage that equity to pay for renovations, you can refinance your home and take cash out at closing time. This form of financial offering typically lets you borrow up to 80% or 90% of the value of your property. Payments are low because you get a low fixed rate and can have a term of up to 30 years. On the flip side of things, you may have to pay closing costs and points. No closing cost options may be available if you are willing to pay slightly higher interest rates. Funds can be used for anything, from major planned renovations such as new bathroom installations to other smaller purchases like buying a new suite of furniture.