Two things come to mind when an air-conditioning unit reaches its maximum service life: have it fixed or buy a new unit. Most people would choose to have their units fixed since they find it cheaper, while others would opt for a brand-new AC unit. But choosing between the two can be challenging: how long would a repaired unit last? Is buying a new air-conditioning unit cheaper than having it fixed?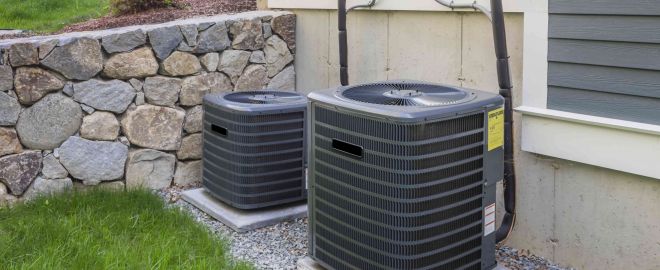 In the end, these questions lead to one question: What is the best option for your air-conditioning unit? Consider these points first before deciding if you want to buy a new AC unit or have it serviced by a professional.
Check the warranty
Check your AC unit's warranty before having it serviced. This is important because product warranties assure buyers that the product they purchased is defect-free. For example, if you need repair services for your central air conditioner in Salt Lake City, make sure the unit's warranty is still valid. The company can send service personnel to check the device and either fix or replace it.
It's essential to take note of the unit's warranty coverage. Some manufacturer warranties cover labor fees, replacement parts, or replacing the AC unit itself, while others have limitations, which can be explained by the unit's seller or distributor.
Review repair costs
Another point to consider is the cost of having your unit serviced. Parts can be difficult to find because the AC's manufacturer already discontinued them. Also, frequent repairs on older units can cost more than purchasing a brand-new one. Out-of-warranty units are also less effective in cooling rooms. Review repair costs first and see if buying a new unit is more feasible.
Consider the unit's service life
Well-maintained AC units can last up to 25 years. However, their age will always be a factor. Most of the older units were manufactured before energy ratings like SEER (Season Energy Efficiency Ratio) were implemented. Decade-old air conditioners require more energy (6 SEER rating) to operate compared to their modern counterparts (up to 25 SEER rating). Modern AC units consume less energy, which translates to lower utility bills.
Units that reached the end of their service life should be replaced. As mentioned earlier, sourcing parts for old units is expensive because the manufacturer already discontinued the machines' parts. All appliances have recommended life expectancies, and beyond that, their energy efficiency rating goes down. Replacing an old unit is highly recommended.
With all that said, you should remember that proper AC maintenance helps keep a unit run efficiently and cool effectively. Basic cleaning will also prevent it from breaking down prematurely. You should always check your unit's warranty to see what services are covered and the length of coverage. A qualified service technician can assess if your unit can still be repaired or if it needs immediate replacement. If your air-conditioning unit is over a decade old and out of warranty, buy a new one and save money on energy bills. If you feel uncertain, consult an HVAC expert.