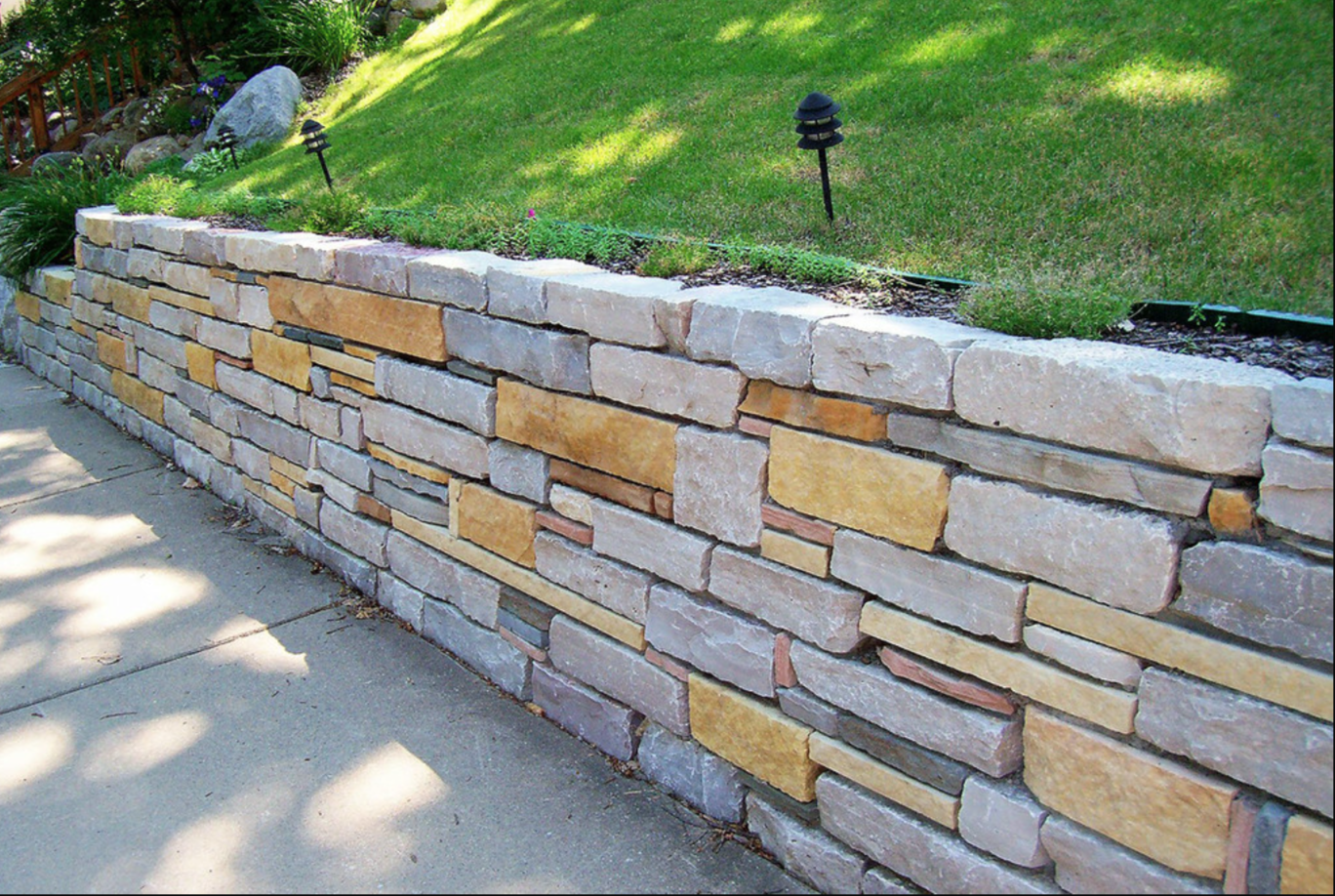 If your property rests on a slope, there are certain natural challenges that exist. Thankfully, by installing a retaining wall, you can battle those challenges and give your property a whole different aesthetic as well.
Not only does the retaining wall protect your landscaping, it can even increase property value under some circumstances. If you have been wondering whether or not you should have a retaining wall installed, there are more than a few benefits to be garnered. Here are more than a few reasons why having a retaining wall installed is a good idea.
Prevents Water Damage
The single biggest reason to have a retaining wall installed is because it acts as a barrier between incoming water and any structures on the property. Most of the time, that means the home at the central part of the property.
That said, having a retaining wall means protecting sheds, guests homes, and garages as well. Retaining walls may not totally stop moisture from getting to those structures, but they can limit it exponentially. A well-designed retaining wall can add aesthetic value to the home while also providing a barrier from potential water damage.
Control Flooding
If you live in an area that gets a lot of rain, and by proxy a lot of flooding, then having a retaining wall or two installed makes all the sense in the world. Heavy rains once in a while may not be that big of a deal, but being in an area that faces potential flooding routinely can be challenging.
A retaining wall can help to hold soil in place and prevent any erosion or flooding from happening during particularly heavy downpours. With strategic placement, that can mean keeping your home safe from potential damage as well.
Prevents Erosion
Another issue in areas of heavy rain/flooding is that the soil can erode a lot faster than it normally would. Eroded soil can have an undesirable visual aesthetic, but it can also play a part in the potential growth of plants and grass.
Having a retaining wall installed means levelled surfaces and inclined planes. Without those downward declines for the water, there is slower soil erosion. When you can staunch the pace of soil erosion, it means keeping your property looking nice for a much longer period of time.
Helps to Resist Gravity Load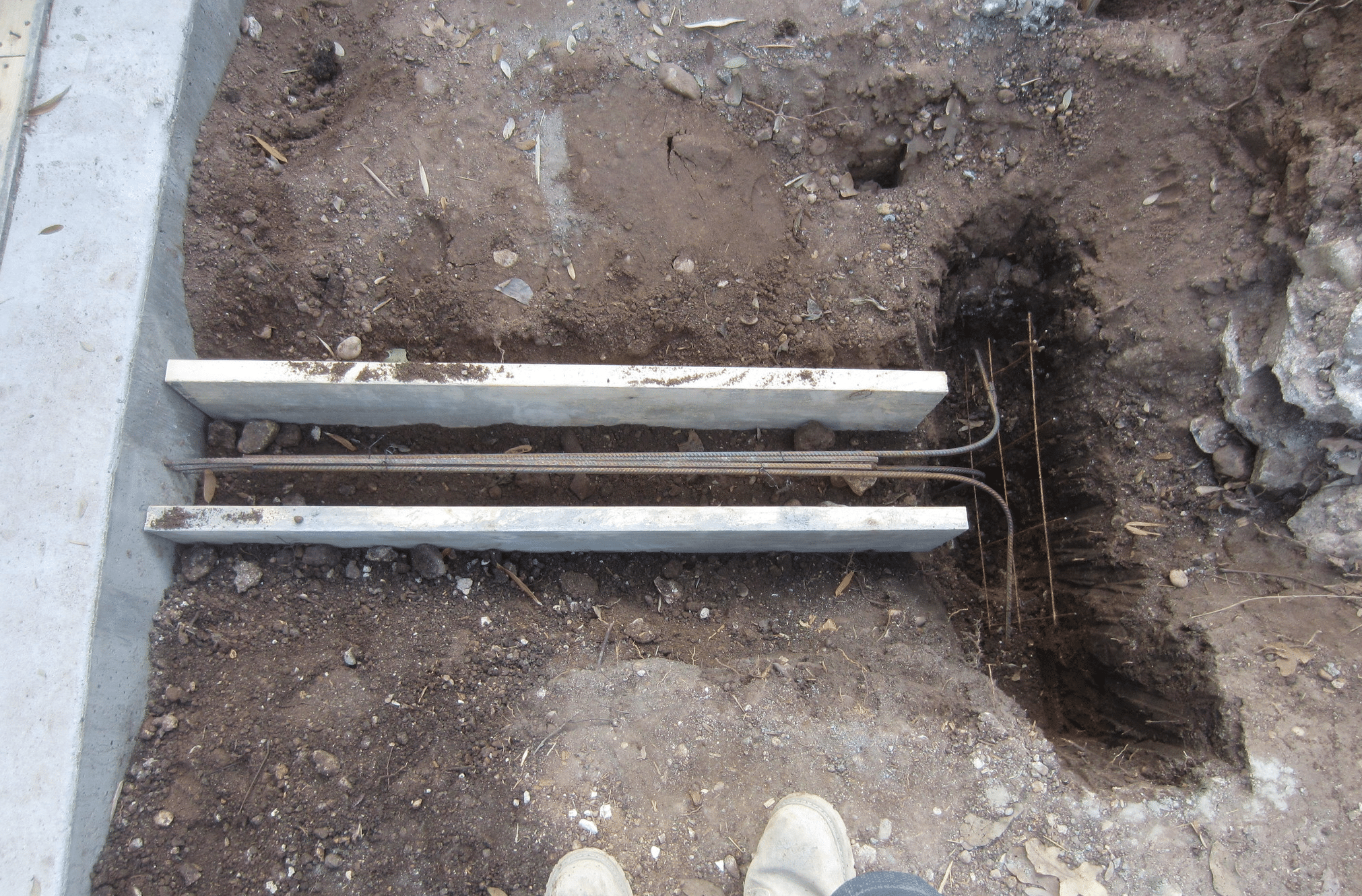 There are some unforeseen consequences of having a property on a slope. Although we may not see it, there is lateral pressure involved depending on where the property is as well as the angle of the slope. Basically, the angle can exert undue force on a particular area of the property. This aids in erosion and can even lead to landslides under the right circumstances.
Having a retaining wall installed means balancing out the property and fighting that gravity. Even if soil erosion is the worst of it, you want to make sure that your property isn't wearing down at an accelerated rate.
Diverting Rainwater
Having the right design with your retaining walls can have an impact on regular rainwater as well. That rainwater, instead of draining off right near the building, can be diverted and even better utilized for things such as grass turf and home gardens.
Through the installation of a retaining wall or two, you can have the rainwater diverted so that it runs off into a collection system. This is a great way to reuse rainwater, especially when it comes to the upkeep of your lawn or garden. It is an eco-friendly way to keep your property protected from excess water and rainfall.
Reshape Slopes
Sometimes the natural shape of your yard may not be quite to your liking. The good news is that putting in a retaining wall or two can help you to create the aesthetic that you were hoping to achieve with your yard.
Having a professional put in a retaining wall construct means being able to move backfill, contour your property, and change slopes so that you can create the visual aesthetic that you were hoping to achieve from your yard. With even a few simple contours, you can create the yard that you want.
Natural Décor
Having a natural slope either near your home or right near the premises can offer challenges. By adding a retaining wall, you can contour things such as the patio space to include seating or even a barbecue space for hosting.
All it takes is the right retaining wall and it can serve several purposes and even provide the requisite shelf for things such as plants and so much more. If you want to get really fancy about it, outdoor lighting can be implemented to add a dose of beauty to the property. The options are really quite endless here.
Natural Beauty
For any yard that has natural sloping, instead of fighting them, why not implement them into the overall aesthetic and design? With a little bit of contouring and a retaining wall or two, you can create the kind of unique, beautiful landscape that you have been hoping for.
You can have a retaining wall that serves as the centrepiece to the entire yard, hosting a garden and protecting the property from flooding. There is also the potential to create a series of walls to create a staggered look that can really provide a distinguished look for your property.
Cut Down on Maintenance
Not everyone likes spending their time out in the yard tending to the property. If you are one of those people, then having a retaining wall installed can help cut down on the time that you spend maintaining your property.
Not only can you add beauty to your yard with a retaining wall, but the amount of maintenance necessary to keep the yard up will be cut down, too. The less work that needs to be done means more time for leisure activities and enjoying the aesthetic created by the retaining wall.
No Dirt Piles
During projects on the land or when there are dirt piles that have just gone unused, they can create an undesirable aesthetic. There is nothing that looks good about dirt piles and they can take from the beauty of the rest of the property.
By implementing a retaining wall, it means getting rid of those dirt piles that otherwise drag down the look and value of the property. If you are in the middle of projects that involve piles of dirt intermittently around your property, having a retaining wall installed is a great way to get rid of them and beautify your property.
Creating Usable Land
Depending on where your property is located, it may come with a steep incline that starts at the structure and goes all the way down to the street level. When this is the case, raising a flower or vegetable garden can become a difficult task.
But having a brick retaining wall means leveling and flattening the land, which makes the land all the more usable. When land is flatter and easier to manage, it can make it far easier to implement garden space. If you like flowers or hope to grow your own veggies, that land becomes of great use.
Prevents Sinkholes
Depending on where you live, there is the possibility of sinkholes developing over time. This is because the water that gets into the area can eventually dissolve the carbonate rock. With enough time, that means eventually creating a sinkhole under the surface area.
Sinkholes can range in size; it all depends on the speed of the deterioration. Sinkholes are not only dangerous for people and animals, but can be problematic for nearby structures as well. When they get bigger, they become even more difficult to fix. Having a retaining wall installed can help keep them from rearing their ugly heads.
Create a Sitting Area
Depending on the slope of your yard, creating a seating area can be difficult without some help. By having a retaining wall installed, it opens up the possibility for a seating area. Whether for yourself or for hosting purposes, it can create a peaceful seating option with a view of the rest of the backyard.
It can be quite a picturesque scene, sitting comfortably while watching the kids play in the backyard, the sun setting, and the natural wildlife of the area flitting about. You can have all of this with the installation of a retaining wall.
Enhancing Home Value
If for no other reason, installing a retaining wall can actually increase the value of a home. When it comes to the surrounding area of a home, retaining walls can greatly increase the overall aesthetic of the space, making it a focal point.
They become assets to your property in so many different ways, especially when it comes time to sell. If you live on a slope and are considering selling in the near future, a retaining wall may be worth adding. It can give a home the boost that it needs to stand out in all the best ways.