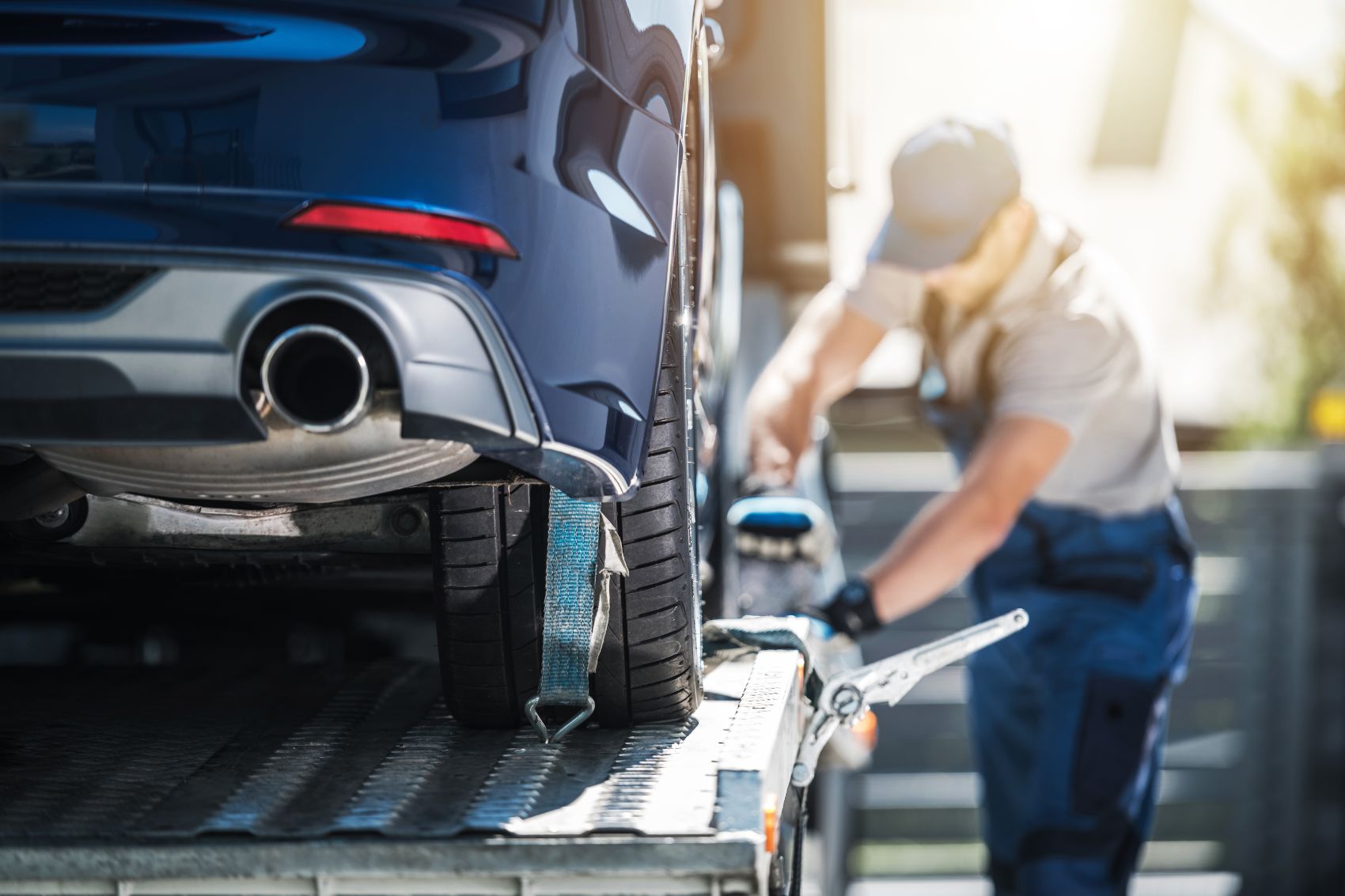 People make long-distance moves for many reasons. For instance, some individuals have to relocate for their jobs. Meanwhile, others pack everything up and take off for school. Regardless of why you will soon be on the move, you'll soon have some decisions to make, particularly surrounding your car.
For example, will you sell your ride and fly to your new hometown? If that's the case, it's probably not a bad idea to wash, wax, and service the unit. With any luck, that will help you get the full asking price. Selling isn't your only option, though. You can also hire a company to ship your vehicle.
Now, the question arises, "Should you ship your car when moving long-distance?". Of course, the answer to that might not be the same for everyone. But if you're considering the venture, many car shipping companies are on the market today. So, be sure to ask around and research online to ensure the one you pick meets your specific needs.
Consider the following factors when deciding to ship your car.
Less Wear and Tear on Your Body
There are certainly plenty of good reasons to ship your car when moving long-distance. However, this one may take the cake. Even if your vehicle is roomy and has the most supportive seats, your limbs can become sore and stiff after sitting in a car for hours. Hence, having your ride shipped professionally could be the perfect solution if you would rather keep aches and pains at bay.
No Excessive Miles
If you would like to sell your vehicle in the future, you may not want to drive it to your new home. Taking that approach could put a lot of miles on the odometer and decrease its resale value. So, keep that in mind if you're hoping to cash in later on.
Less Wear and Tear on Your Car
For the most part, your vehicle is probably reliable and dependable. However, driving and putting 5,000 to 10,000 miles or more on the odometer in a single trip can be stressful. It can shorten the life of particular parts and cause early failures. Then, instead of being out on the highway behind the wheel, you could find your ride in the shop getting worked on at every turn. That's why hiring a car shipping company looks so attractive. All you'll need to do is schedule a vehicle transport.Thus, use a shipping company to keep your mileage low and avoid breakdowns. Shipping will actually be easier on your car since it just sits in a trailer as it's being transported. You can choose to transport your car in an enclosed trailer for added protection.
A Money-Saving Venture
A cross-country drive might get pretty expensive if you have to move across the country for your new job. When traveling by car, you'll have to stop and fill your gas tank time and time again. There will also be lodging expenses for hotel rooms unless you're sleeping inside the vehicle. And what about food? You'll have to eat to replenish your energy while on the open road.
The point is that a road trip can nickel and dime you for all you're worth. But that fate doesn't have to be lurking in the shadows. Instead, get some quotes from car shippers. There's a good chance you'll pay less to get your vehicle shipped than driving it cross-country yourself.
Professional Shippers Can Decrease Stress
Moving is never a fun time. Rather, the events are usually chaotic and somewhat stressful. Relocating requires a lot of planning, to say the very least. A professional shipping company can be of assistance in this regard. You'll have enough to get stressed out and overwhelmed about without a long drive being added to the pile.
So, let a shipper do their thing and take your vehicle to the new location. That will be one less thing for you to worry about during the move. You can also arrange for door-to-door transport so you can wait for your car at your new house.
Shipping Can Save Time
How is your schedule? Is it hectic and chaotic? Don't fret if that's the case; you're not alone. It seems as if everybody is rushing around, short on time these days. That's why hiring a car shipping company looks so attractive. All you'll need to do is schedule a vehicle transport. Then, during the process, you will have to pick a convenient window of time for the car to be delivered. Therefore, choose to ship your car, if for nothing else, because it can save you some time and free you up to handle other aspects of your relocation.
Choose How You Travel
Is the thought of 8-hours or more behind the wheel not your idea of a good time? There are other ways to travel. For instance, you could fly, ride a train, or even catch a cruise to your destination. The choice is yours, but you'll have to do something with your vehicle. Contact a car shipping company if you don't want to give it to a family member or sell it to a buyer. Then, they'll take care of moving your ride, and you'll get to travel as you wish.
Some Final Thoughts
These are all reasons why people should think about shipping their cars when moving long-distance. Just be sure to do your homework if you go the professional car shipping route. it's always a good idea to do research on car shipping companies in your area and read at least a couple of reviews before signing a contract with any car shipper.