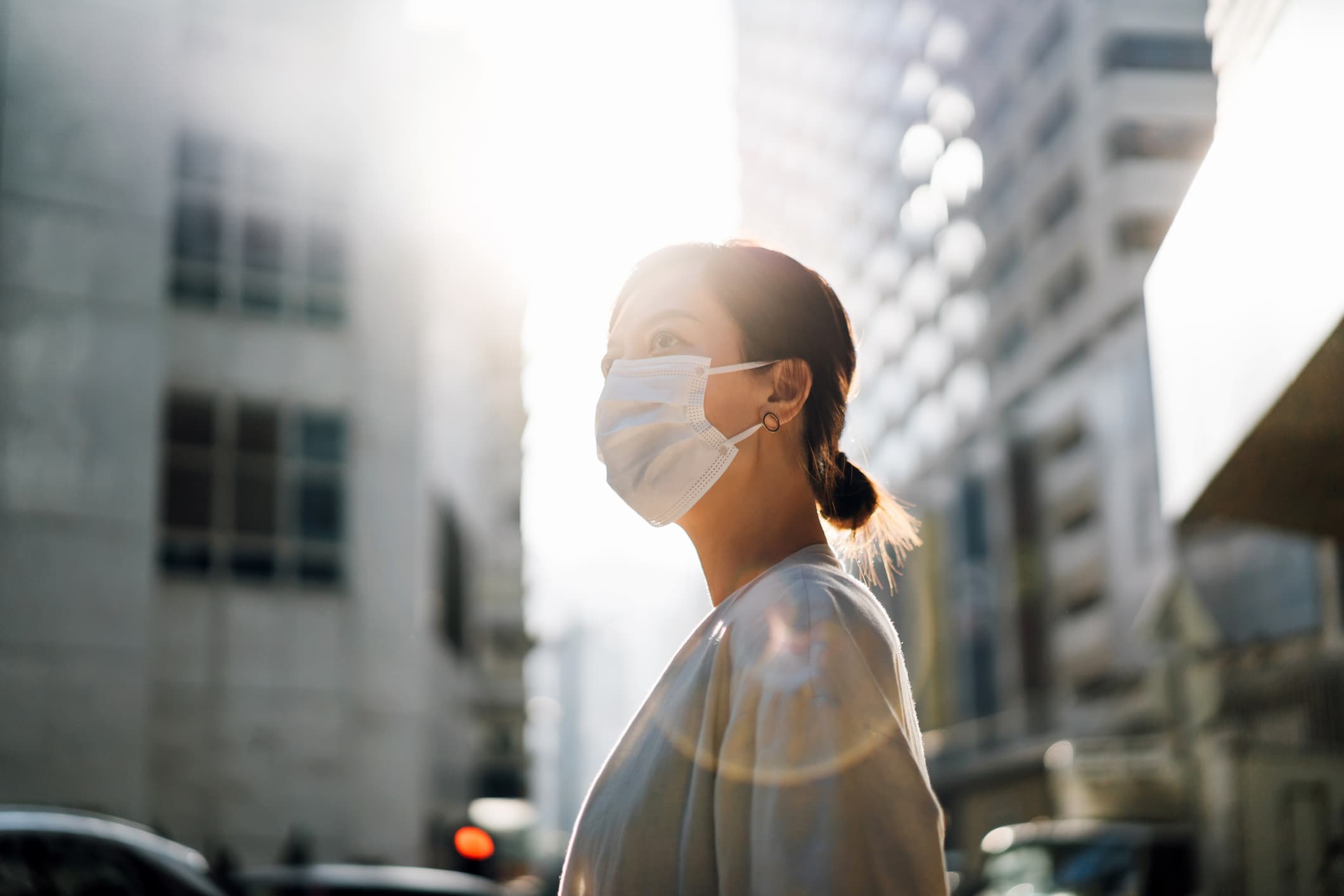 The world hasn't been the same since early 2020 when the coronavirus spread across the globe. The deadly virus has changed the way we work, the way we educate ourselves, the way we socialize, the list goes on.
It has also impacted the way we buy and sell properties. Lots of folks are planning on buying a new home or selling their old home in 2022, and many of them are wondering what to expect. How the ongoing pandemic has changed the property market, and what they can do to help sell their home for top dollar.
If you intend on putting your home up for sale in 2022, you should spend time finding out what to expect when selling a house during these unprecedented times.
Home Office
Because so many workers are now working from remote locations, it's not surprising that a lot of potential buyers will be looking for a house with a home office. If there isn't a home office already set up in your house, then it might be worth your while making one.
Consider transforming a small room or a space inside your home into a functioning office. If there are two areas inside your home that you can convert into an office, do so. A lot of people living in a household will need the space, so the more offices the better. Kids can also use the room as a study or as a home classroom.
Before the pandemic, very few people cared about buying a house with a small home office, but with more people working from home than ever before, it's one of the first things they look for, and it could make or break the deal.
Home Gym
Although most gyms have reopened by now, some gym members are reluctant to go back to their local gym in case they contract Covid-19. Some folks who refuse to get the vaccination are not given permission to access the gym, so a home gym is another room that might excite a lot of potential buyers.
If there is a spare room in your home that is rarely used, then you should consider transforming it into a functioning gym. If you don't already own home gym equipment, you might want to invest in some. However, you don't have to spend a fortune on brand new gym equipment that will break the bank. Instead, why not buy some cheap equipment to make the gym room look good, such as a yoga mat, a bench press, and an exercise bike. For less than $500 you can make a basic home gym.
Realtors will often take photographs of your home to encourage people to buy the property. If potential buyers notice a home gym in one of the photographs uploaded to the realtor's official website, you can expect it to grab people's attention.
Virtual Tours
During the pandemic, you don't want lots of people showing up at your front door wanting to inspect your home. You can put a limit on the number of people you allow in to view your home, or you can consider doing virtual tours instead.
There are several video messaging apps available free of charge that will allow you to communicate with potential buyers, and show them around your home at the same time. You can also make a video tour by recording each room of the house on your smart device. The internet is a tool that is used by most people selling homes, especially nowadays.
Although virtual tours might seem like a new concept, realtors across the globe have been publishing these video clips online well before the pandemic began. People who have internet access, no matter where they are located in the world, will be able to download or stream your videos. Social media is the perfect platform to showcase your home.
Prepare your Home for an Open House
If you are planning on having an open house, it's important that you prepare properly. Keep in mind that it is your house until it is sold, so anyone who enters should expect to follow your rules.
If you want the people viewing the house to practice social distancing, you might want to make a sign to remind them.
Hand sanitizer: By now, we all know the importance of keeping our hands clean to help reduce the risk of contracting or spreading the virus, which is why you should put hand sanitizer in every room throughout the house.
Masks: Some people don't like wearing them, but if someone is coming to your house and you want them to wear a mask while they are on your property, you might want to put a box of masks at the entrance. This way, people who have forgotten to bring their mask can pick one up before coming inside.
Put a limit on the number of people in your house at any one time: We all know that the virus is highly transmissible, and with experts advising us to avoid large crowds, you should consider only allowing a certain number of people in at once. Only allow people access if they have already booked in to view your home so that you can control the numbers. Get each person to write down their contact information, just in case you or one of the potential buyers has contracted the virus before or while in your home.
If you have hired a realtor to help you sell your home, then you should ask them for advice. Reputable agents with plenty of experience will have held open houses during the pandemic, so they should have no problems advising you on what needs to be done.
Sell Your Home to a Company
Selling a home can cause a lot of stress, especially during the pandemic, which is why a lot of homeowners decide to sell their home to a company that will buy it from them for cash. Investment companies and individuals are often on the lookout for properties they can make money from.
To save yourself a lot of hassle, and to sell your home in a short space of time, you might want to consider selling to investors, like PDX Renovations LLC.
Make sure your Home is Spotless
Don't expect people to put a bid in on your home if it doesn't look in immaculate condition. Some potential buyers won't enter a home unless it has been sanitized, and cleaned from top to bottom.
In the past, a lot of sellers cleaned their homes themselves before putting it up for sale, but during the pandemic, a lot of folks have decided to hire professional cleaning companies to take on the task. They will have all the equipment needed to sanitize your home.
If you have hired a realtor, don't hesitate to ask them for contact information for a reputable cleaning service in your area. Realtors often hire cleaners to prepare homes they are about to sell, so they should have no problems passing on the details of someone who can take on the task. If you are selling the house yourself, go online and try to find some honest reviews posted by others who have hired professional cleaners in the past.
Give Your Yard a Makeover
It seems like more people are socializing outdoors than ever before. It's harder to contract the virus while outside, so you will want to make your yard look appealing to potential buyers.
You will want the potential buyer to picture themselves in your yard, so you should spend time and money sprucing it up. If there are unhealthy trees on your property, you might want to hire a professional tree service that can either help the trees, or remove them entirely.
Even before the pandemic, the yard is one of the first areas a potential buyer will want to see.