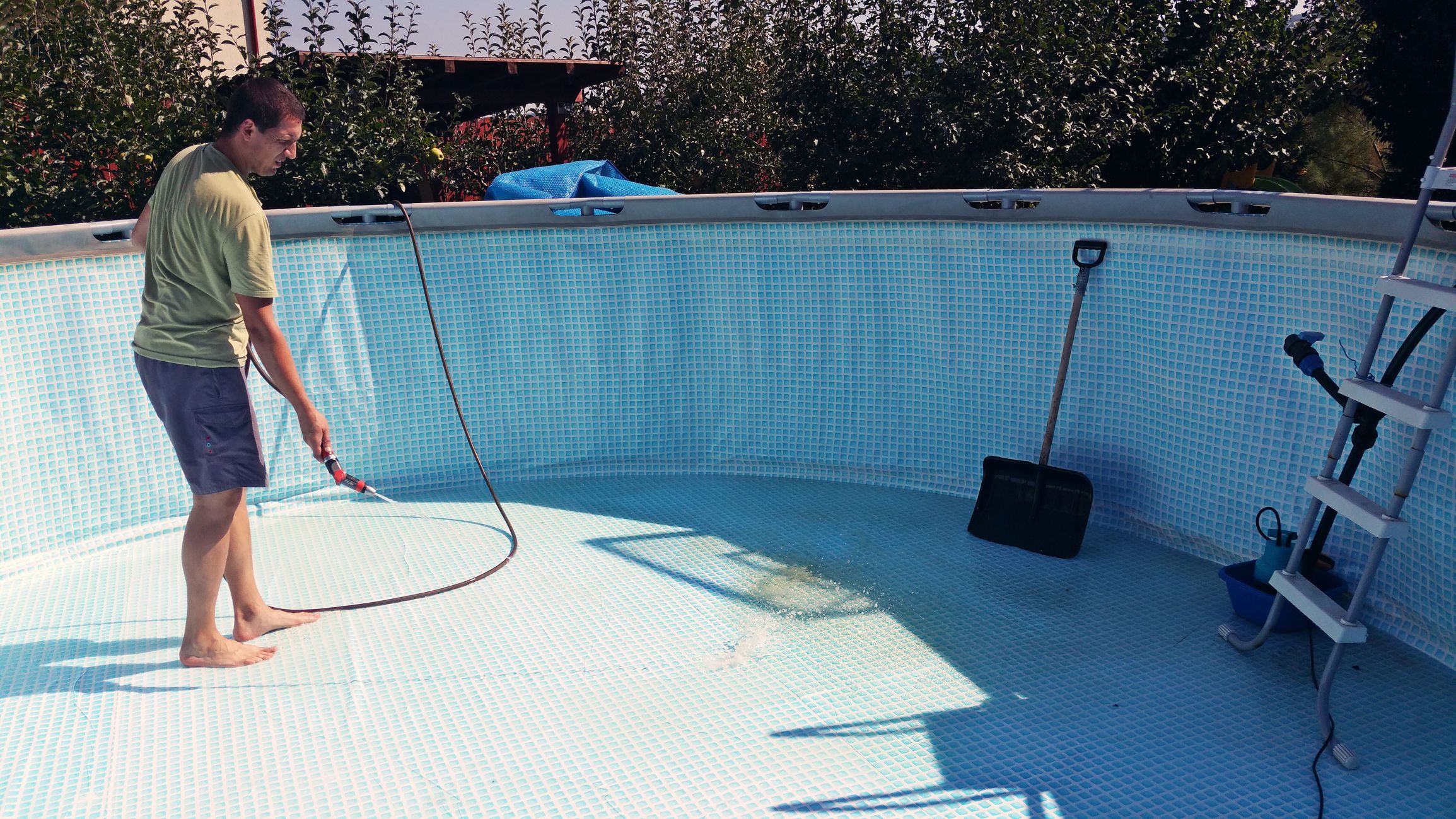 It's that time of year again. The leaves are starting to fall, the temperature is dipping below 50 degrees Fahrenheit, and it feels like winter is just around the corner. But before heading off to enjoy favorite holiday traditions, there are a few things a person needs to do first if they own an above-ground pool.
Winterizing a pool means making sure it'll be ready for next summer without any significant problems or expenses – here's how to winterize an above-ground pool.
Clean Out All Water from the Pool
The first step to winterizing a pool is to clean it out thoroughly. This is pretty simple to do: turn on the pump and let it run for a few hours while the drain at the bottom of the pool is pulled open. Make sure there is a watertight cover over the pool when this happens; otherwise, there might be more than just water draining out of the pool.
Fold Up the Pool
If the pool is not one of those with panels that roll up or fold for storage, it'll need to be physically dismantled into its components – bottom piece, liner, top ring, etc. Once these parts are separated and drained (if they aren't already), a person should place them somewhere like a garage or storage shed where they'll stay dry through winter.
Inspect All Components for Damage and Leaks
Once all of the winterizing is done, it's time to look at the pool and make sure everything is in working order. For example, if a person finds any tears or holes in the vinyl liner, now's the time to patch them up for winter – do not wait until spring! Otherwise, a person will have a hard time opening the pool once the winter has passed.
A person should also check that the pump and filter are still correctly attached, as this could loosen over winter and cause problems when they are trying to open their pool next year.
Close the Pool's Skimmer & Return Valves
Before winterizing an above-ground pool, it's important to close any openings where water might get in – this includes all of the skimmer and return valves. If a person lets winter rainwater flow into these areas without closing them up first, the pressure from the water on the inside of the pool could cause damage when the person flips on the pump after winter has passed.
Close Off Drain Plugs & Check Pumps for Damage
Every winter, a person should close all drain plugs in the pool's top ring. It will prevent winter precipitation from entering through these areas, which could cause corrosion or damage the pump itself.
While winterizing an above-ground pool, it's also wise to check filters and pumps for any signs of wear or tear. Suppose a person finds any issues with these components before winter sets in. In that case, it'll be easier to repair them or replace them than doing so when frozen ground makes conventional replacement impossible.
Conclusion
Keep winter precipitation from entering a pool with a winter cover that fits snugly around the top of the pool. It will help prevent damage to pumps and filters or leaks in the vinyl pool liner or winterizing components.
Finally, remember to inspect all parts of an above-ground pool for tears or holes before winter arrives. Patch up any issues you find so water doesn't get inside the pool while it's closed for winter – these can cause corrosion or pump damage if they aren't addressed quickly enough.