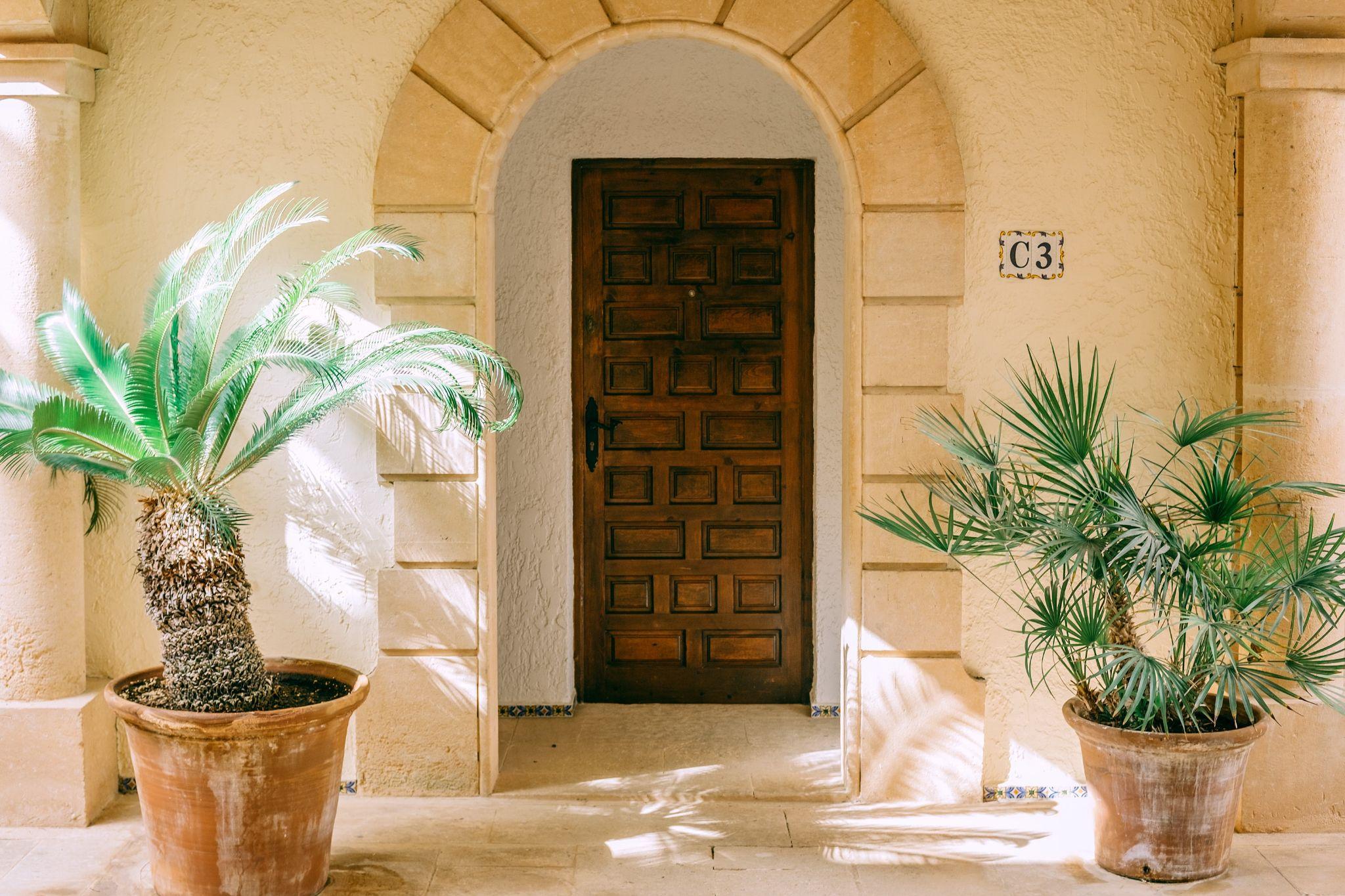 Whether you've just purchased a home or have lived in yours for decades, you may want to improve your home. Minor aesthetic improvements can make a house more inviting while increasing its value. The tips below not only increase curb appeal; they can make an exterior go from a house to a home!
1. Replace Hardware
Switching from doorknobs to sleek handles, adding a chic mailbox, and swapping your old light fixture for something updated can all make a big impression. When it comes to lighting fixtures specifically, consider mounting a lantern on the exterior wall or hanging one overhead. It adds charm with little effort. Finally, consider replacing your street numbers. Not only can they become worn, but, more significantly, delivery drivers absolutely appreciate lit numbers.
2. Front Door DIY
If a new front door isn't in your budget, you can still spruce yours up with a coat of paint and some metal polish for its existing pictures. Consider a bright color that pops while complementing your exterior.
3. Add Porch Seating
Not everyone has a porch or a porch big enough to add furniture. If you do, you've got a great opportunity to beautify the exterior of your home. You've also got plenty of options, from the traditional porch swing to wooden rocking chairs to a wicker set with a matching table. You can even repurpose old pallets into a bench. However, you're not limited to seating. Consider adding stools, sideboards, or shelving to hold a potted plant, which will only make the exterior of your home look that much more gorgeous!
4. Light It Up
Lighting ensures that your yard is attractive during the day and at night. While string lights can add a cozy glow to your backyard entertaining space, focus on your walkway in the front. You can easily purchase solar lights on stakes in various sizes, colors, and designs. Although, you might prefer something battery-powered if you don't live someplace that sees a lot of sun. A light–or two–on a post at the end of the walkway or even driveway can elevate your curb appeal with minimal effort.
5. Think Green
If you don't have the space, time, budget, or interest in an entire garden, you can give the impression of foliage by using potted plants instead! Add a few plants from different species in mismatched pots for a chic and effortless look if you have some porch space to fill. Asymmetrical placement can really make your space look alive. You can even place potted plants in your yard.
Alternatively, you can hang potted plants from the rafters or install shepherd's hooks in your yard to display flowering plants. Window boxes are chic as always and add that homey touch, and some home designs practically beg for them!
6. Install Shutters
Few things make a home look as beautiful or complete as shutters. They frame windows to add visual details and can pull together the design elements of your home. Modern shutters made from PVC or aluminum last nearly a lifetime, and many come in faux wood designs, so you don't have to sacrifice your aesthetic. You can install shutters to your entire home in a weekend if you're diligent. Why not finish off with accent trim to really wow the neighbors?
7. Replace Gutters
For some reason, many homeowners overlook gutters. However, these devices can become rusted, jammed, or damaged over time. Not only does this create an eyesore, but it can prevent your gutters from doing their job. When gutters become backed up or leak, it can cause problems from your foundation to your roof.
Fortunately, replacing gutters is easier than ever, and it's all thanks to snap-together gutters that you don't have to paint. And if you really want to increase your curb appeal, copper gutters do that almost instantly. For the finishing touch, consider gutter covers that prevent your gutters from becoming clogged with debris and minimize how much maintenance you have to do.
8. Spruce Up Railings
Are your railings sagging or showing other signs of wear? Perhaps the design has become outdated and isn't doing your home any favors. Replacing porch and stair railings is an obvious place to start if you want to beautify your home. From wood to wrought iron, you've got plenty of options. Plus, you can choose out-of-the-box designs or have railings custom-made. Just make sure it matches your home's style.
9. Paint
Replacing hardware and design elements may not be in your budget. However, a few buckets of paint and favors from friends just might be! New paint can refresh more than you realize: siding, porches, fences, gates, railings, mailboxes, doors, and trim, to name a few. Some people had even painted their driveways and walkways to great success. Of course, painting can be a big job, so starting small before tackling those larger exterior projects might be best.
10. Finish That Patio
If you want your backyard to be as beautiful as the front, start with the patio. Sometimes homeowners make do with a patch of dirt. However, you don't need to build an oversized deck to make this space more inviting. Consider pavers or tiles to define the space. Then, add an awning, pergola, or other covers. Add warm lighting to the patio. Then, place your patio furniture underneath!