Power tools are must-have items in any workshop and even households. However, power tools have many working parts, making it difficult to precisely determine which component causes your tool to malfunction or deteriorate. In the case of carbon brushes, however, your power tool will give you a clear indication that they need replacing.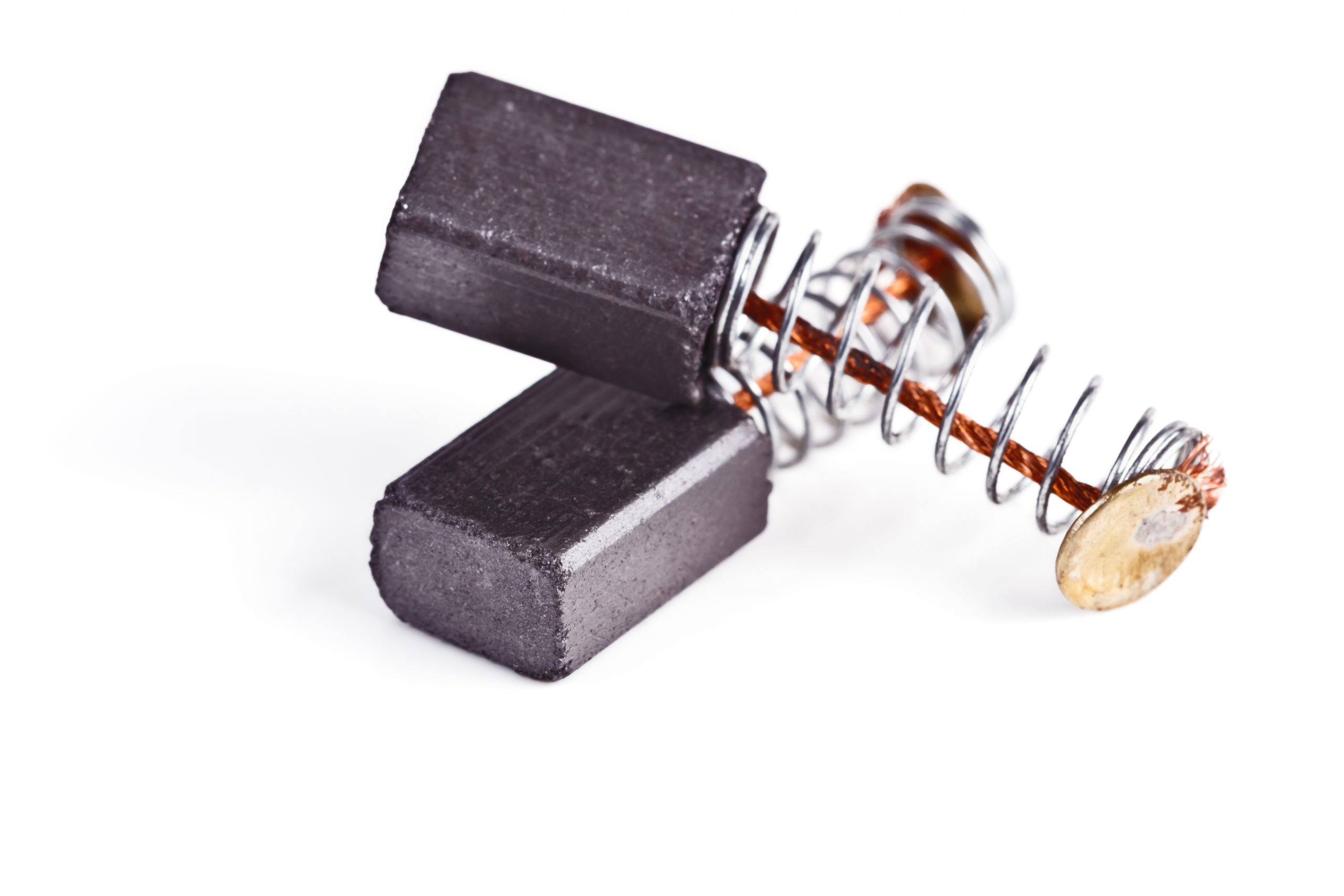 So how do you replace carbon brushes?
In this article, you'll learn expert tips to help you get started to replace carbon brushes.
What Is A Carbon Brush?
Carbon brushes aren't like traditional bristled brushes. They are made of carbon and aim to deliver electricity, staying in contact with the motor of the power tool's revolving part. In short, the carbon brush is a square carbon block with an attached metal springtail.
Tips When Replacing Carbon Brushes
Signs Your Carbon Brushes Need Replacing
Over time, signs of breakage, burning, or crumbling shows, which would warrant replacing it. If the carbon brush is worn out to a quarter-inch long, it's high time to replace it, and topdealsonline.shop has replacement carbon brushes for power tools.
Find And Use New Carbon Brushes
Carbon brushes are electromechanical conducting devices, connected to the moving parts of power tools, industrial vehicles, generators, and alternators, providing electric current. It's important to use new carbon brushes from a trusted carbon brush manufacturer to ensure longevity and durability.
Check out the different types of carbon brushes:
Graphite Carbon Brushes: These carbon brushes are usually used in commutators and slip rings. They are made of natural or artificial graphite bind with resin or pitch.
Metal Graphite Carbon Brushes: This type of carbon brush combines graphite with fine metal powders, including lead, copper, silver, and tin. Metal graphite brushes have low resistivity and are used in forklift truck motors, battery chargers, welding generators, DC machines, plating generators, and grounding brushes.
Electrographite Carbon Brushes: This type of carbon brush is perfect for commutators. They are long-lasting, making it ideal for use in high-temperature operating environments.
Carbon-Graphite Brushes: These types of brushes are suitable for older and slower machines.

Replacing Carbon Brushes On Power Tools
Replacing carbon brushes for power tools is relatively easy. If your impact driver is showing signs, such as the motor running poorly, sparks coming out from the motor, power-loss, or just stops working suddenly, it's high time to replace them.
Take a look at these steps in replacing carbon brushes of an impact driver:
Prepare a new set of carbon brushes and a flat screwdriver. Get the right set of new carbon brush by providing the product number of the power tool. Check the user manual or search it on Google.
Disassemble your impact driver using the flat screwdriver. The carbon brushes are located in the two opposite tool sides found under plastic covers. Replace the brushes following their original position and placement.
Assemble everything and check if new brushes have solved your problem.

Replacing Carbon Brushes Of Appliances
Carbon brushes are also found in appliances. Google your appliance and find the carbon brushes particular for the motor. You can also contact an appliance repair shop, and they'll look at the right carbon brush based on the appliance's make and model.
Here's how to replace the carbon brush of an appliance, like a washing machine:
Remove the motor. Unplug whatever you are working on before working on it. Remove the back cover of your appliance and locate the motor.
Disconnect any electrical wire attached to the motor to remove it. Loosen the bolts, both at the front and back parts.
Drag the motor onto your workspace and look for the two carbon brushes. It's easy to recognize the carbon brushes because of the clips. Pull the electrical connection apart with needle-nose pliers or with your fingers.
The carbon brush is held by a small brass clip. You need to wiggle it out of its spot. Give the old brush a little pull, paying attention to the direction the brush came out because the new one should go in the same direction the old brush came out. Incorrect placement will result in carbon brushes rubbing on the commutator and won't work.
Place the new carbon brush in, feeding it into the hole. If you have trouble getting the new carbon brush all the way down, you can use a bamboo skewer to coax the brush down.
Squish the springy coil down and then insert the clip, reattaching the electrical clip.
Replace the other carbon brush following the same steps.
Conclusion
If you see signs that your power tools or appliances are malfunctioning or failing, it's important to consider checking the carbon brushes. Replace old carbon brushes with new ones to make your electrical tools work properly again. Purchase new carbon brushes by providing the product number to the seller to ensure you receive the right set.