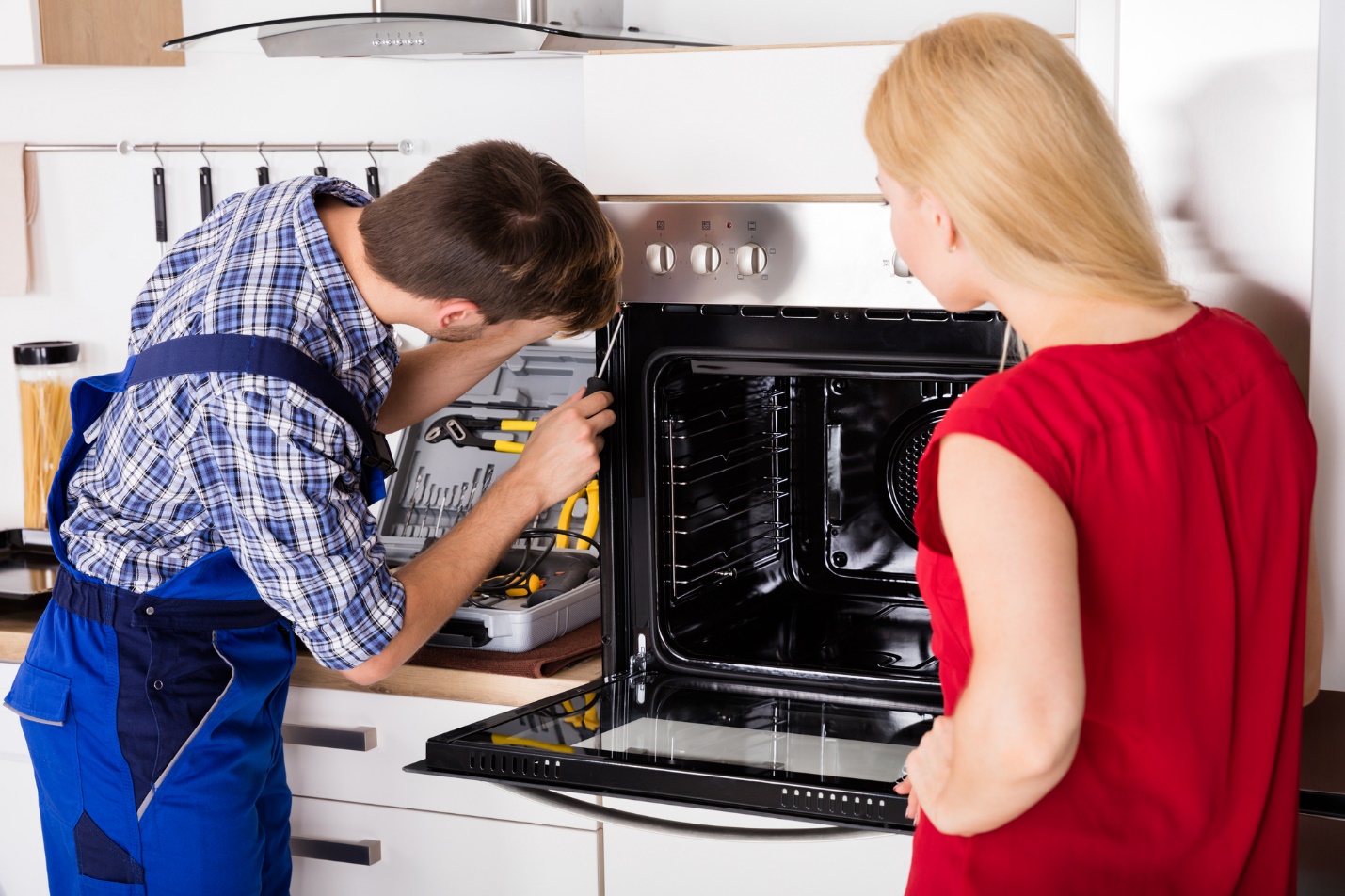 The oven repair business is a multibillion-dollar industry that is continuously growing every year due to simple neglect that affects the life of the appliance. If you're looking for tips and tricks to help save yourself from oven repairs, then you have come to the right place. We will go over all the common oven repair tricks people often miss.
Oven Won't Heat
If your oven won't heat, then you may have an issue with your ignitor that helps create the flame that runs your oven.
Unplug your oven and make sure that it's not connected to the wall.
Open the oven doors and use a screwdriver or drill to remove the igniter that is inside the oven.
Now, locate the storage drawer and remove it so you can investigate the issue inside the oven. Ensure that the ignitor is not damaged or has any objects stuck to it. If there is debris on the ignitor, then you can remove it.
If you're using a gas oven, then the problem will exist within the gas lines which will require special help, so it's recommended to call an oven repair professional.
Oven Not Heating to Desired Temperature
If your oven is not heating at all then you should try out the steps above. If your oven is heating but not getting to the right temperature, then it sounds like you're having a sensory malfunction.
The first step is to remove the oven from the wall by unplugging it from the outlet.
Open the oven door and ensure that the sensor is not touching the oven walls. If everything is clear, then you will need an ohmmeter to measure whether the sensor is outputting any signals.
If the ohmmeter is signaling that nothing is working, you will need to replace the sensor in the oven and the problem should be solved.
Now that you have tested that your oven is working; you can try to set your oven to a common temperature and take notes on how quickly it is getting there. You should notice an improvement; otherwise, it's worth it to call an oven repair serviceman to come check out the issue.
Oven repairs can be inconvenient but are essential to usage as the oven is one of the highest used appliances in a home. Don't neglect to fix your oven when a problem is found; otherwise, you may need to buy a brand-new appliance which could be costly.