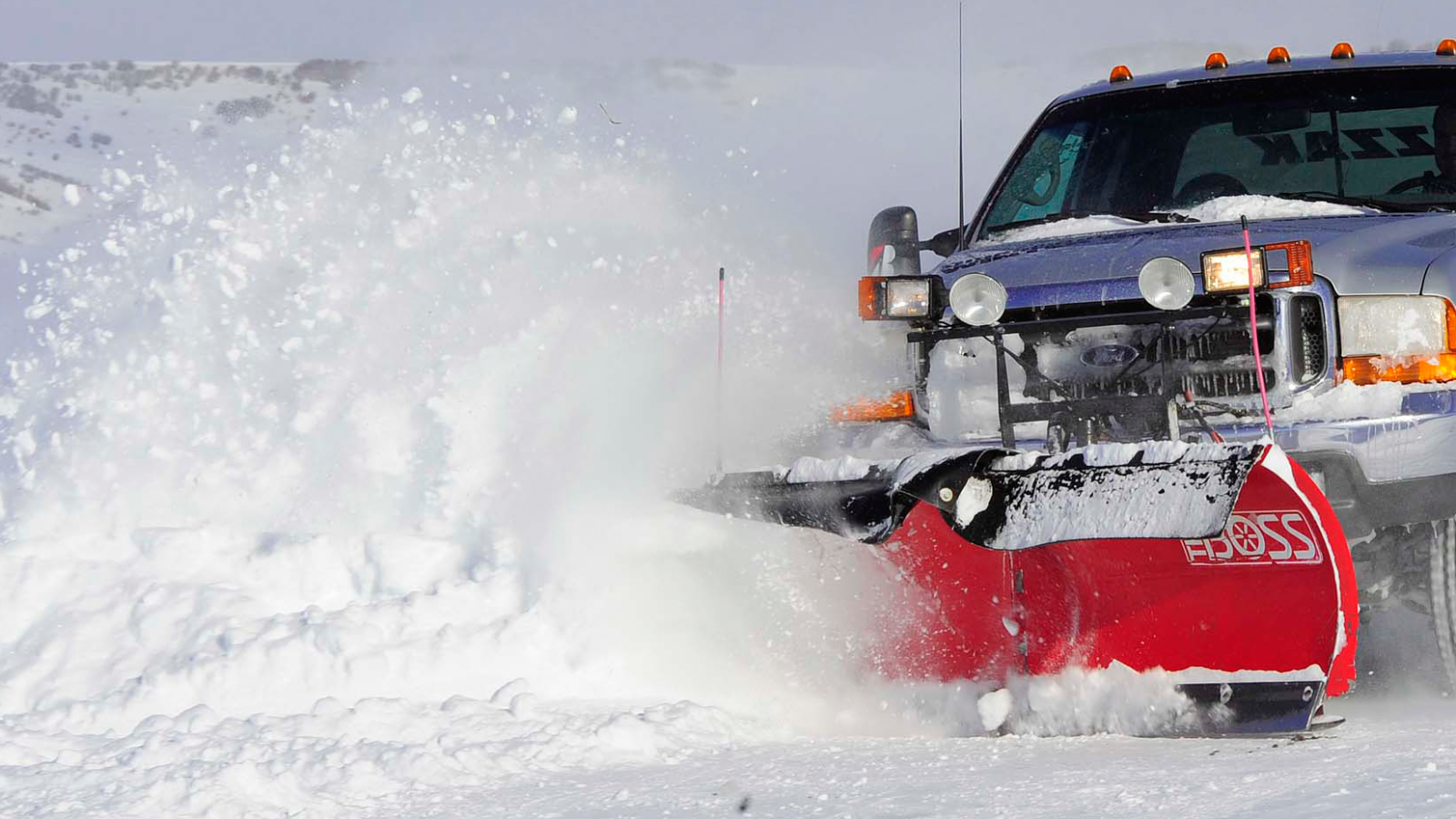 When it snows heavily, clearing that snow away is important. Snow removal will allow you to get out of your home easily, as well as allowing your car to get to the road. Deep snow can be difficult to get through and potentially dangerous if left to build up, and clearing it away can make your life much easier. In particularly heavy snow conditions, you may want to hire a snow removal company to take care of it for you, but for lighter snowfall, you may find it easy enough to take care of it on your own. Below, you will find a quick introduction to the basics of home snow removal.
Types of Snow Shovel
Your most basic snow removal tool will almost always be a shovel. Let's take a look at some of the most common types of shovels used for getting rid of snow.
Standard
The standard snow shovel is based on a D-shaped grip, a straight handle, and a wide scoop for maximum efficiency. The long handle design is great for pushing through heavy piles of snow. They also usually feature a steel or hardened plastic strip for scraping away compacted snow. This is a good all-round model, but it can be awkward for use in tight spaces thanks to the wide scoop, and there are not any additional features on offer here.
Ergonomic
An ergonomic snow shovel is designed to keep you safe and comfortable while you shovel. It will have a curved handle, providing better leverage to do more of the lifting work for you. They are usually made from a lightweight material such as aluminum and tend to have a smaller scoop to keep each load light. This type of shovel reduces the amount of bending required when you shovel, which can help to keep your back safe from injury, even when doing heavy work.
Detachable
Shovels designed with easily detachable handles are made with two main purposes in mind: easy storage and quick reconfiguration when in use. They also have the advantage of taking up less storage space in your garage and being very portable. In addition to this, some models of detachable shovels can be designed with special handles that can be switched out for different situations that need different tools for the most efficient work.
Telescopic
Many companies produce telescopic snow shovels designed to fit easily into your car. These are great for emergencies when your car runs into problems in the snow. With this style of shovel, the handle can collapse into itself, folding down to take up as little space as possible in your car. With this little space requirement, keeping a small telescoping snow shovel stashed in your car is something many people in snowy areas are dedicated to.
Conclusion
Shoveling your own snow can be exhausting, particularly if you have any kind of physical disability. In many situations, it may be wise to hire dedicated snow removal professionals to clear out your property, keeping you safe and mobile even in the worst conditions.