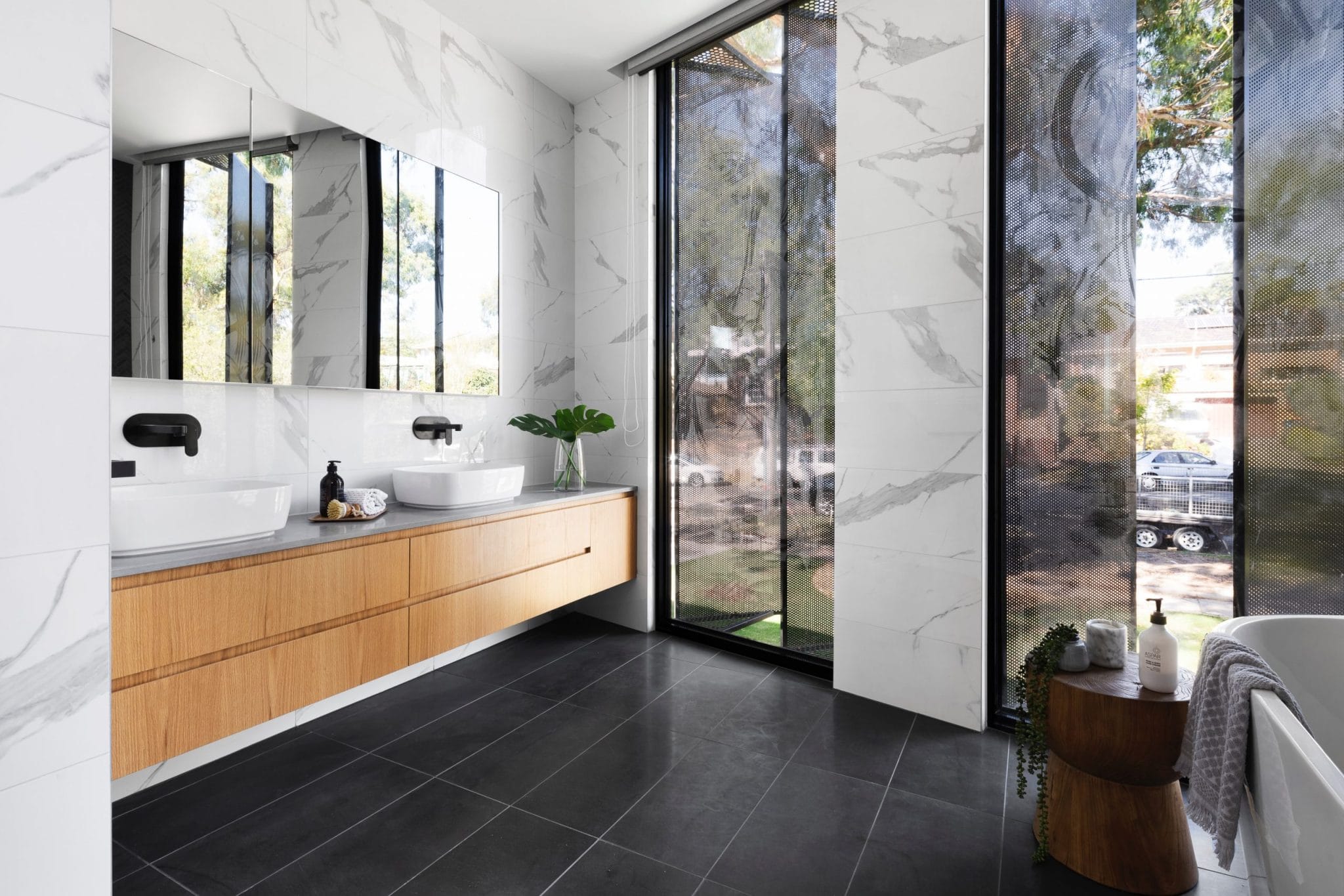 If you're still deciding between open and closed showers, there are pros and cons to every option. You should know what these choices bring and if they match your needs. Once you do, you can make up your mind.
Enclosed showers
The good thing about having enclosed showers is they offer a more private bathing experience. Additionally, you can ensure the cleanliness of your bathroom since everything is easy to maintain and organise, elevating the bathroom's appearance. You can also choose fully transparent or semi-fully transparent glass enclosures. Another benefit is you will have more space for storage. You can use the remaining areas in your bathroom for toiletries and other accessories, while keeping everything organised.
The downside of an enclosed space is it might seem packed. Also, you might have a hard time breathing while bathing since the area looks small. However, enclosed showers are a popular choice, and there aren't too many disadvantages. So, if you have limited bathroom space, it will work for you.
Open showers
When you have open showers, you will feel more relaxed. Your bathroom becomes a mini spa; it might even look like a hotel bathroom. However, it only works if you have sufficient space. Open showers are tricky and might not work for limited spaces. Another advantage is you can see the beautiful view outdoors. It seems to be seamless between the indoor and outdoor spaces. You can also explore different designs to improve the place. You may even consider using a freestanding bath since it belongs to this type of bathroom design.
There are a few downsides to this option, though. It won't feel as private as having an enclosed shower. Moreover, not everyone feels comfortable in it. Bathing must be a private endeavour, and it should feel that way. Another disadvantage is it might be too costly to design. If you have a small bathroom area, remodelling is a must. You can't do simple redecorations as they won't suffice. It's also challenging to use the different areas in the bathroom if it's an open design. It might not be ideal for big families, too.
It's your choice
Regardless of your chosen design, make sure you feel comfortable with it. Compare different choices before you start redecorating. Check your budget too. Of course, you don't want to have an unsatisfying bathroom. Look for online designs to inspire you to get started. Remember that you don't have to follow every detail as long as you're happy with the results. You may also work with an interior designer to help you achieve your desired looks. You will find it easy to get things done with an expert's advice.
Ask for a price quotation before starting anything. Once you approve the amount, the builders will make your dream bathroom a reality. Don't forget to think of a theme to unify the details. You want all the pieces to look great and improve your bathing experience. You use your bathroom all the time, and it's worth investing your money in.