New Year's resolution is no longer new. In fact, making New Year's resolutions has been a tradition for years as many believe that the new year is one of the best times to continue good practices, accomplish a personal goal, or change an unwanted behavior or trait.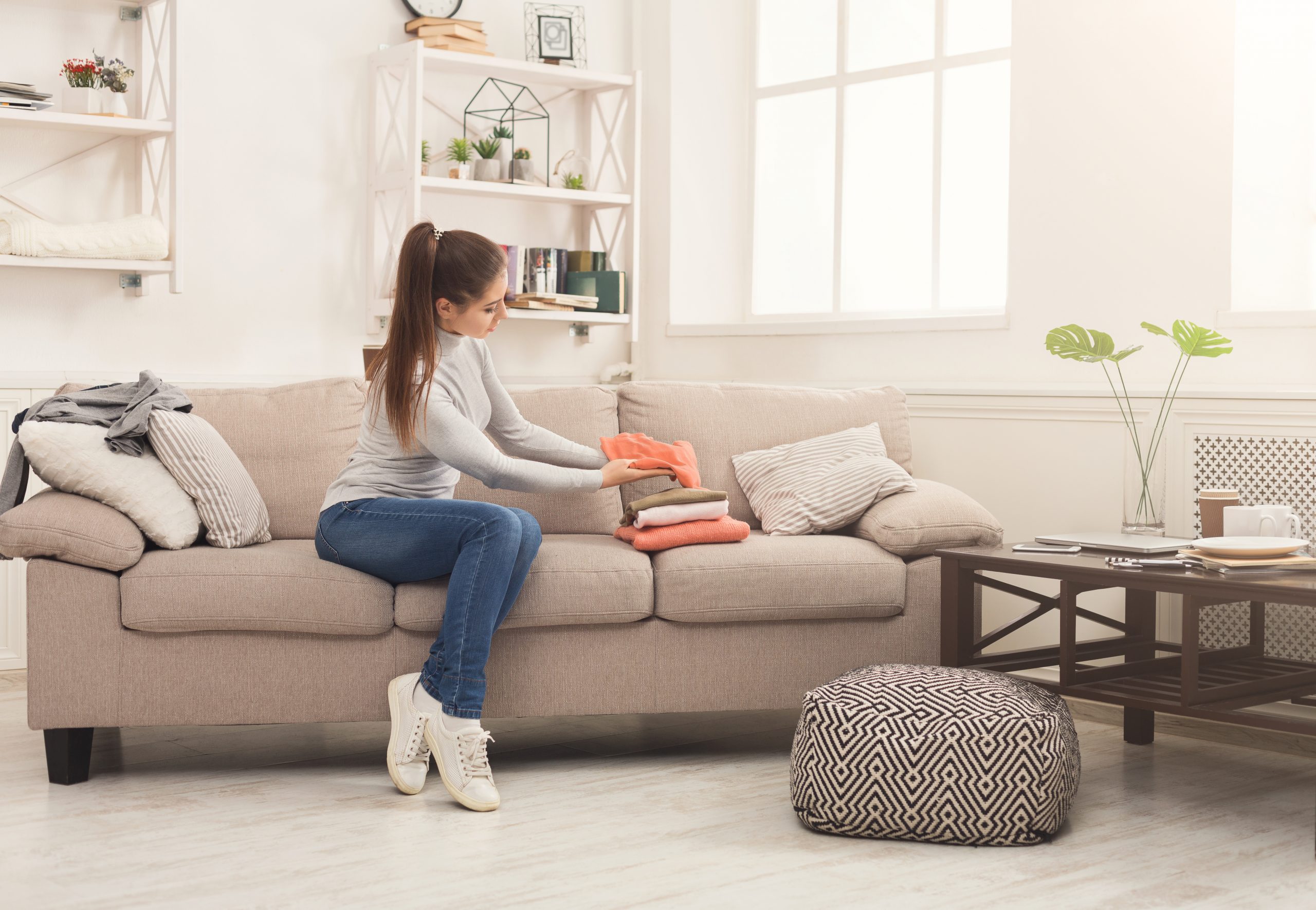 If you're about to create your New Year's resolution, prioritize keeping your home tidy and organized for the upcoming year. Keeping your home in tiptop condition is actually an achievable task, as long as you're willing to exert effort and remain consistent. Plus, being able to accomplish this resolution won't only make you proud of yourself, but it'll also help you appreciate your home more and encourage you to invite more guests for the holidays!
Here's how you can keep your home tidy and organized:
Aside from affecting the appearance of your home, making sure that your space is tidy and organized is important because this can affect the health and safety of the entire household. An unkempt home can be a breeding ground of germs, making the household susceptible to illnesses.
Keeping your home tidy and organized is important, which is why you should set a cleaning schedule and follow it regularly. Depending on your availability, you can set either a daily or weekly cleaning schedule. For instance, you can start setting Tuesdays as your main cleaning day and then Saturdays for your laundry day.
If you think you'll be needing more hands to thoroughly clean your home, consider hiring Plano Texas maid service or similar services available in your area. These professionals will make cleaning a breeze for you as they have the equipment and skills for the job.
You and your entire family will be regularly using all of the areas of your home. Your kids might love to play with their toys in the living room, while other adults might choose to cook meals in the kitchen. If you want to keep your home tidy and organized, encourage everyone in the household to clean as they go.
The clean as you go (CLAYGO) opens opportunities to continually clean throughout the day, adding cleaning as part of your daily routine. Instead of leaving plates in the sink and waiting for the kids to sleep before you start washing them, practicing CLAYGO means you'll have to wash the dishes after you've put soiled utensils in the sink.
Declutter Your Most Used Space Before The Sta Of The Year
It'll be challenging for you to keep your home tidy and organized if you continue keeping items that are no longer used or are already damaged. Sure, the furniture you bought years ago was expensive but if it's already broken, there's no use in keeping it in your house.
If you want to keep your home tidy and organized, declutter your most used space before the start of the year. If you work from home, for example, spend some time checking the items in your home office and decide which among these should be donated or disposed. Regardless of how expensive the item is, if it's no longer serving its purpose in your home, make sure to get rid of it as this will only take up valuable floor space.
Use Organizers Whenever You Can
One of the reasons why homes are unorganized is because the household doesn't have enough storage spaces. When your home doesn't have storage spaces for magazines, for example, you'll likely leave it on any surface after use, and this can eventually create clutter.
Another way to keep your home tidy and organized for the entire year is to use organizers whenever you can. You can invest in wicker boxes and clear plastic storage boxes, and use them in your bedroom, living area, and even bathroom. If your budget allows it, you can also pay for bespoke cabinets to maximize the space in your home.
Adding organizers in different areas of your home is a great way to keep the space tidy and organized, without sacrificing aesthetics. Organizers come in a wide variety of sizes, styles, and colors, making it easy for you to find one that complements your home's theme.
Start Now
Contrary to popular belief, keeping your home tidy and organized is doable. Regardless of how busy you are during the day, there are still strategies that can help you accomplish this task.
If you're looking forward to ticking off one New Year's resolution from your list, take note of the tips mentioned in this article. The sooner you incorporate these tips into your daily routine, the easier it'll be for you to enjoy a well-kept home for the coming year!