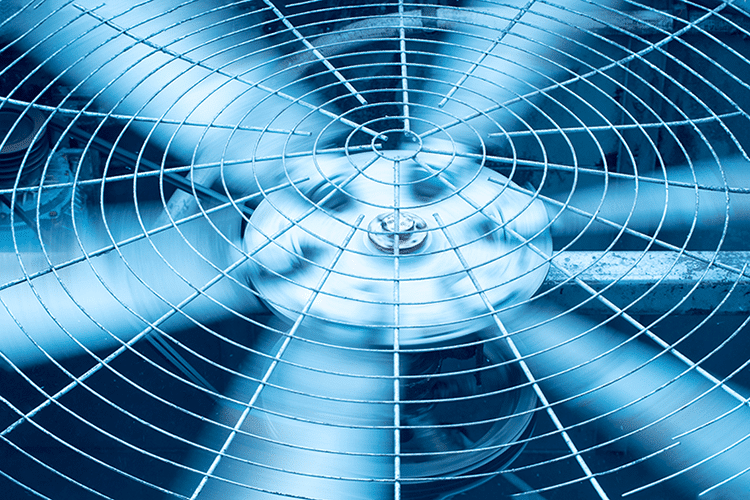 The HVAC system is a vital component in maintaining comfort within residential and commercial spaces. While heating and cooling capabilities tend to grab the spotlight, fans – the unsung heroes of the HVAC world – play an equally important role.
Two common options in the HVAC market are single-speed fans and multi-speed fans. But how do you know which is better for your specific needs? This article aims to provide an in-depth comparison, shedding light on the differences, advantages, and potential drawbacks of each type.
Single-Speed Fans: A Closer Look
Single-speed fans, as the name suggests, operate at one fixed speed. When the fan is on, it runs at its maximum speed until it's turned off. These fans are a common choice for basic HVAC systems, including some PTAC units, mainly due to their simplicity and cost-effectiveness.
Although simple, single-speed fans are efficient in their functionality. They provide a consistent airflow which helps in maintaining a relatively stable temperature within the room.
However, since the fan operates at a single speed, its adaptability to fluctuating temperatures and cooling requirements is limited. While this may not be a problem in environments where temperatures remain relatively consistent, it can lead to energy inefficiencies in areas where temperatures frequently fluctuate.
Multi-Speed Fans: An Overview
On the other hand, multi-speed fans offer more versatility. Unlike their single-speed counterparts, these fans can operate at different speeds, adjusting according to the heating and cooling requirements.
Most modern HVAC systems, including advanced PTAC units, incorporate multi-speed fans due to their adaptability and energy efficiency.
Multi-speed fans typically come with low, medium, and high-speed settings. The ability to switch speeds allows these fans to respond to varying temperature conditions effectively, providing just the right amount of cooling or heating needed at any given time.
This not only ensures optimal comfort but also leads to energy savings as the fan isn't always running at maximum speed. However, it's worth noting that multi-speed fans can be more complex, requiring advanced controls and potentially higher upfront costs.
Energy Efficiency: Single vs. Multi-Speed
In the realm of energy efficiency, multi-speed fans generally have the upper hand. Since they can adjust their speed according to the requirements of the room, they can operate at lower speeds when full capacity isn't needed, saving energy.
On the other hand, a single-speed fan runs at full capacity, even when less cooling or heating is required, potentially leading to unnecessary energy consumption.
However, the real-world difference in energy efficiency can depend on various factors, including the specific models in question, the climate of the location, and the insulation and size of the space. For example, in a small, well-insulated room that doesn't experience major temperature fluctuations, a single-speed fan may prove to be just as energy-efficient.
Maintenance and Lifespan Considerations
Both single-speed and multi-speed fans have their maintenance needs and expected lifespans. Single-speed fans, due to their simpler design, generally require less maintenance and have fewer parts that can fail.
However, since they always operate at maximum speed, they can potentially wear out faster than multi-speed fans.
Conversely, multi-speed fans, while offering the benefit of variable speeds, can be more complex and may require more maintenance due to their advanced control systems. But with proper care and maintenance, they can have a comparable, if not longer, lifespan than single-speed fans.
The Final Verdict: Which is Better?
The choice between a single-speed and a multi-speed fan largely depends on your specific needs, budget, and the climate of your location. Single-speed fans might be suitable for those seeking a cost-effective solution with lower maintenance needs, and in regions with consistent temperatures.
On the other hand, multi-speed fans are ideal for those who prioritize energy efficiency, adaptability, and precise temperature control. They may cost more upfront and require more advanced controls, but the potential energy savings and the enhanced comfort they provide can make them a worthy investment.
In conclusion, there's no definitive answer to which is better. Understanding the differences between single-speed and multi-speed fans, along with a clear assessment of your needs, will enable you to make an informed decision that ensures comfort and energy efficiency in your space.