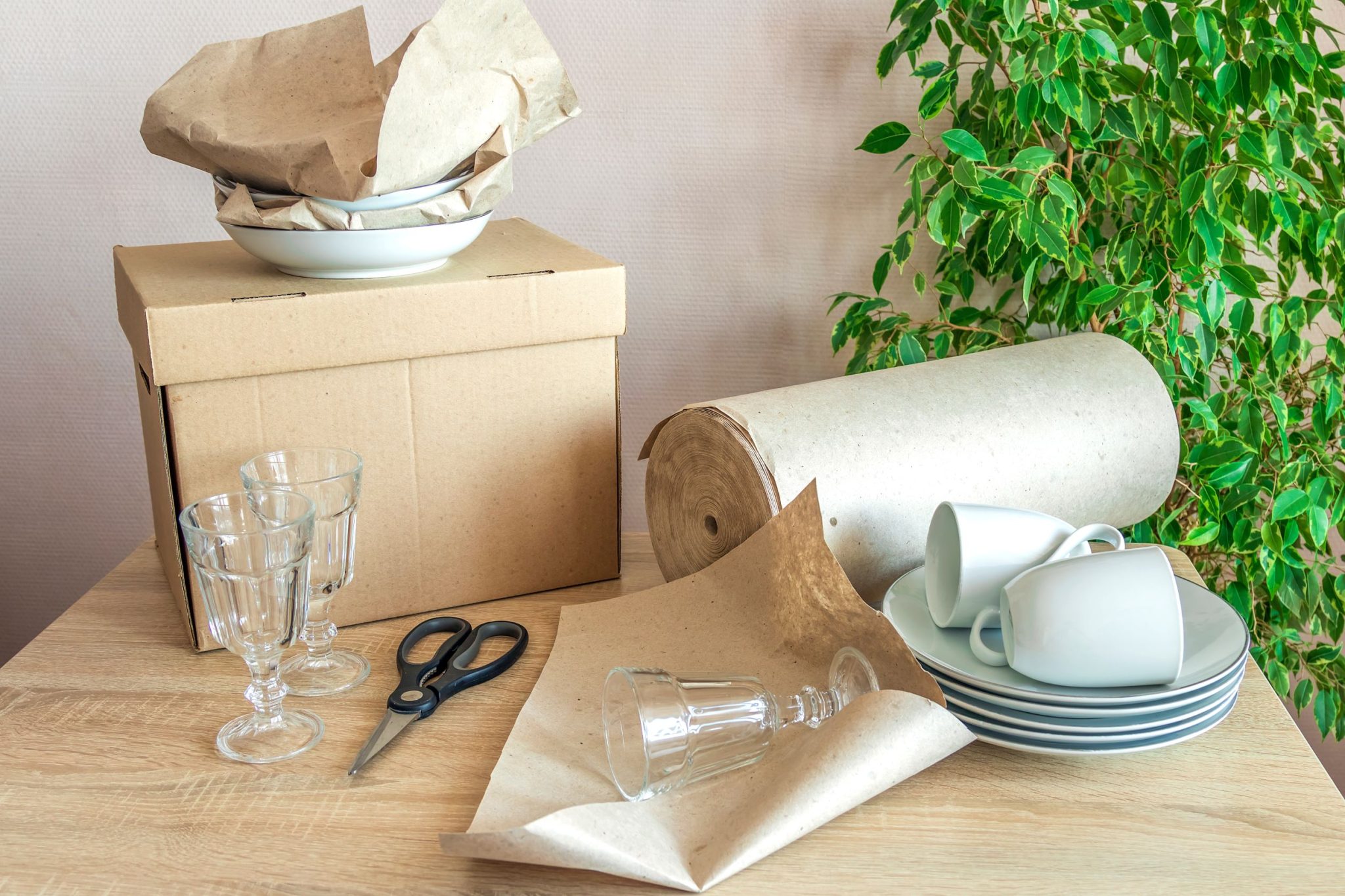 It's a common opinion that moving homes is one of the most challenging and overwhelming experiences a person may encounter at some point in their lives. As per a recent survey with 1,000 respondents, 45% claimed that moving is the most stressful event they've encountered in their lives. Furthermore, 43% of the same respondents declared that they don't want to go through the experience again.
So what makes moving so stressful?
Besides the idea that moving to a new place can give you mixed emotions like anxiety and enthusiasm, preparing for a move, especially a long-distance one, involves many responsibilities and tasks, such as decluttering, organizing, packing, finding a mover, and budgeting. You'll need to complete these important tasks before the moving day to avoid mishaps. But according to resources, the most stressful part of moving is the packing phase, which garners 48% of respondents.
Read on to learn how you can handle fragile items with utmost care for a long-distance move.
1. Use the right packing supplies for fragile items
The safety of your fragile items starts with the packing supplies you choose. For instance, using thick and special boxes will help ensure that your fragile items are safely contained throughout the trip. On the other hand, low-quality boxes will eventually wear down or get torn down during the trip, breaking all your fragile items.
If you hire a moving company, they may get you all the packing supplies you need for your move. Moving companies like Redefyne Moving offer high-quality boxes in different sizes and other packing supplies as part of their services. Make sure to inform them of the number and type of fragile items you have, so they can provide the correct type of boxes accordingly.
2. Wrap items individually for added protection
During a long-distance move, you can expect your boxes to be moved and lifted by different movers and vehicles. The further your new home is, the more people there will be for handling your boxes before your stuff reaches the destination. To ensure your fragile items can endure a long trip from different hands and vehicles, wrap each item individually for additional protection.
For example, before putting all the vases in one box, wrap each vase with bubble wrap or a thick Styrofoam to keep them from hitting or rubbing each other, which could cause breakage. Alternatively, you can opt for cheaper options, like old newspapers, used cloth, or old towels. Follow the same technique when wrapping and handling mirrors, artworks, and other wide fragile items.
For fragile appliances like TVs or monitors, pack and wrap them using their original boxes. The original boxes were specifically designed to contain and store these electronics, making them a safe choice for storing your items during a long-distance move. Just see to it that you wrap the screens with cloth or bubble wrap first. Remember, if you're struggling with packing your fragile items, you can always hire a moving company that offers packing services.
3. Avoid overloading each box
As tempting as it can be to try and store everything in one box, it's recommended that you avoid overloading your boxes, especially for fragile items. Overloaded boxes have the risk of their bottom falling out and sides being torn open, as well as items crushing other objects. And they're generally more challenging to lift and stack.
Another thing to remember when packing fragile items is to put heavier items at the bottom. Otherwise, placing the heaviest stuff on top of lightweight items will only crush the fragile ones underneath.
4. Do a shake test
Before you seal the box, do a shake test to check if the items inside the box will move around. A box that's still loose or has extra space inside is more likely to make your fragile items juggle and eventually break. Too much space inside the box is also considered one of the main culprits of damage during a move. So, if the contents inside the box still move around, you need to add more padding.
5. Mark boxes as fragile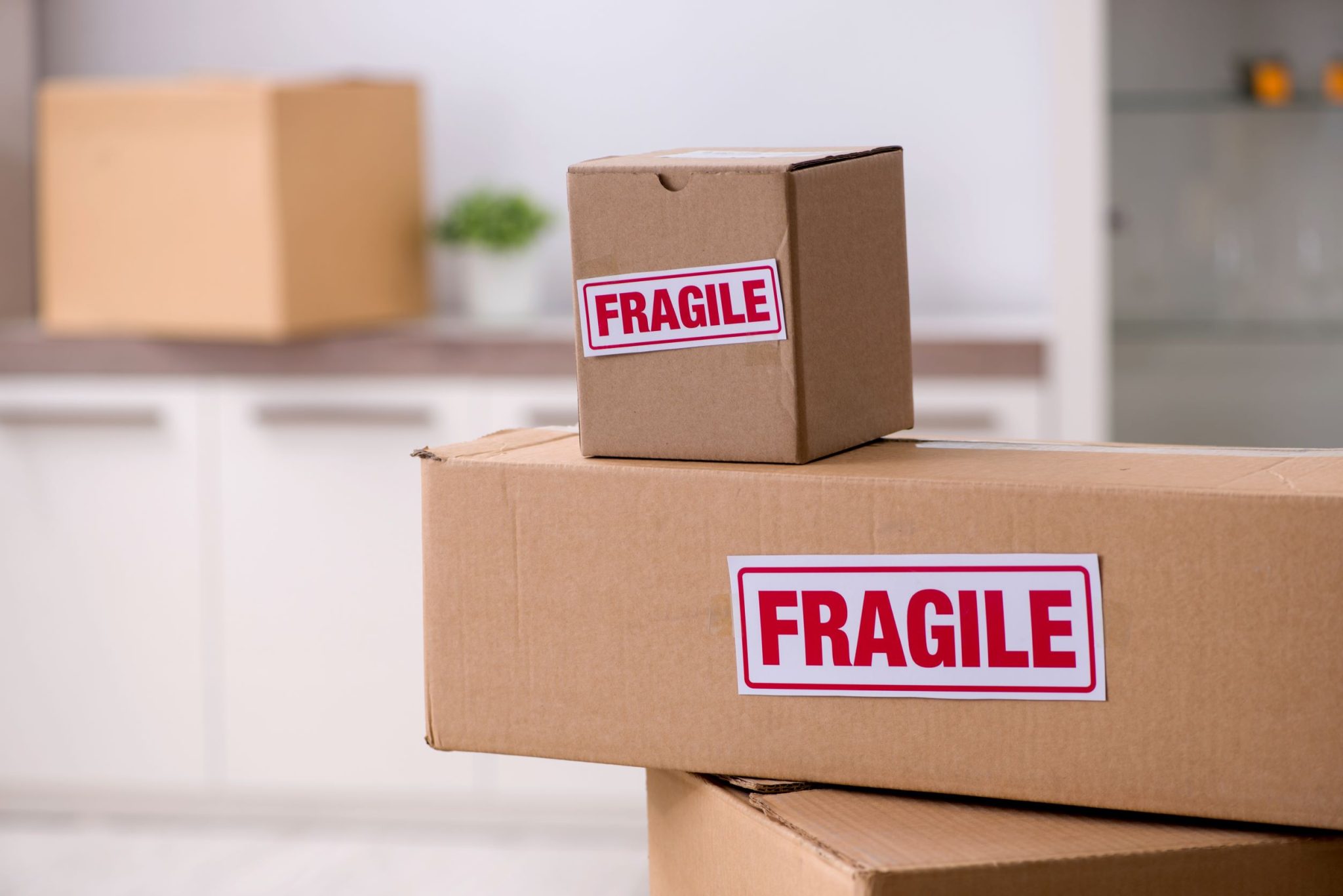 Naturally, you'd label your boxes, so you can identify which room it belongs to or what items are inside them. But for your fragile items, not only do you have to label them with their respective room, but you also need to mark their boxes with the words 'FRAGILE' or 'HANDLE WITH EXTRA CARE.' Doing so will notify movers that the boxes they're lifting or moving contain breakable items.
Better yet, you can mark the box with 'THIS SIDE UP' so they'll know which part is the bottom (most likely where the heaviest items are placed) and which is the top. When marking your boxes, put them on the sides to make them more visible. Apart from the markings, consider buying colored tapes like bright yellow or red ones to make the boxes containing fragile items more distinctive.
Summing up
Handling fragile items may seem difficult and stressful. But with these strategies, you can successfully pack and protect your delicate items and even make moving fun for yourself or the whole family.