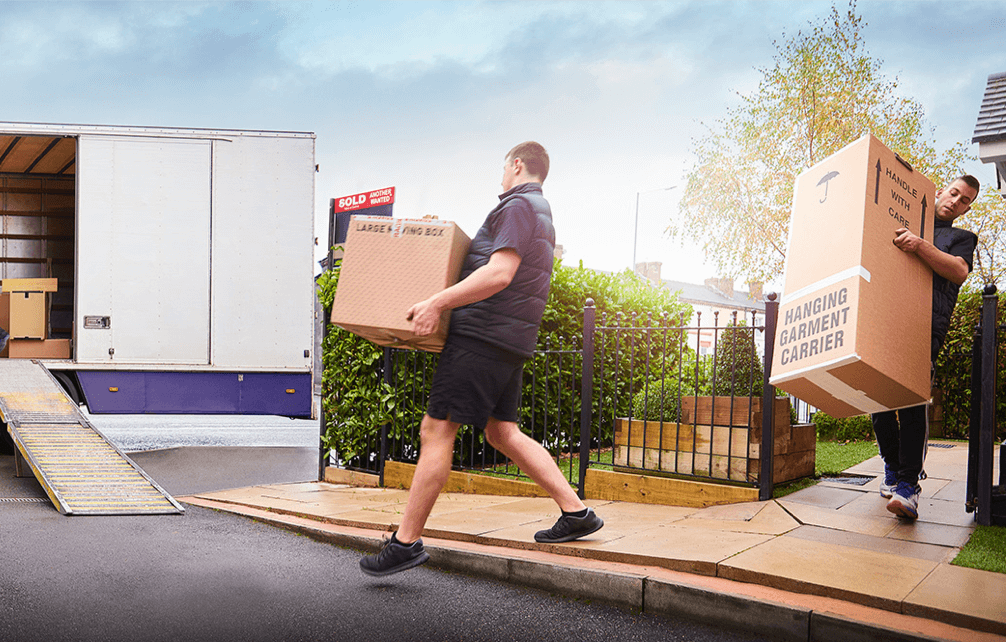 Whether you're moving locally or interstate, it can be a huge, stressful task to navigate.
Not only do you need to pack everything up safely so that it doesn't get ruined in transit, you have to ensure your previous place is spick and span for the new tenants or owners. After all that you're still not in the clear, because once your goods are delivered to the new place, you need to unpack and sort them.
It can be overwhelming at the best of times.
Having professional removalists help you through this can exponentially ease the strain. They have done this hundreds of times before and have all the steps in place to make your move quick and efficient.
If you need convincing, here are some services you can expect from the best removalist in Sydney.
Packing and Unpacking Services
Many removalists offer home contents packing and unpacking. This is done by a professional packing crew who have been trained to work with every item under the sun.
They know which items require which packing material to ensure their safety, and they also pack boxes logically – so that unpacking doesn't have to be a confusing nightmare.
You can anticipate an organised packing system from these professionals. They pre-label boxes and create packing lists so that unpacking or looking for a specific item is even easier.
If you choose to unpack yourself, the process is quick and easy because you know what's where and why thanks to the professional packing. But why not call it a day and have them unpack for you too? Allow the professionals to take control of your move and relieve yourself of the stress that comes along with it.
Packing Materials
Packing materials like butcher paper, bubble wrap and packing boxes can be expensive. Many removal companies have these as part of their offering, and because they buy them in bulk, the prices are often more affordable than buying them from Bunnings.
If you aren't using the packing and unpacking services, you can hire boxes directly from the removalists. Don't hesitate to inquire about any specials, as it's not uncommon to get boxes for free if you pay your removal deposit in advance.
The benefit of using professional packers is that the packing materials are free, and they are delivered and collected for free.
Storage
There are various reasons why people require storage for their move. Perhaps you need to be out of one place sooner than you're moving into the other, or maybe you're downscaling for a period of time but don't want to get rid of your things that won't fit.
Many removal companies offer storage solutions where they come and collect your goods and furniture, and transport them to the warehouse where they'll keep them safe for you until you're ready to retrieve them.
Going through a removalist company means you don't need to hire a truck, and you don't need to do any of the heavy lifting yourself.
Mobile storage solutions are a great option. The removalists arrive at your location with the storage unit already on the moving truck. They load your belongings into the storage unit and lock it up safely when they're done. The unit is then transported and delivered to the warehouse, and it remains locked the whole time. This ensures that nothing gets lost along the way. When you're ready, they just load the storage unit back onto the truck, and deliver it to the desired location.
Most storage facilities offer long or short-term options. They all have CCTV cameras, fire alarms, and 24/7 surveillance to ensure the safety of your belongings for the duration of their storage.
Office and Commercial Removals
Whether you're an SME, retail shop, NGO or warehouse, you can certainly benefit from removalist services.
Trying to navigate a huge move in the busy streets of Sydney CBD or North Sydney doesn't have to be your problem if you leave it up to the professionals.
Having professionals pack up an office means it is done neatly and logically – no flyaway important papers will get lost in the process.
Professional removalists know exactly how to break down an entire office of chairs and desks and move them through the building and onto the truck without anything getting damaged.
Efficiency
Because removalists are expertly trained, they perform all tasks quickly and efficiently.
Whether it's packing goods into boxes or furniture into the truck, they know how to optimise space so that you can get more bang for your buck.
Removalists can tackle spiral stairs, lifts, numerous floors, tricky doorways and narrow passageways. Because they've done it all before, they can do the job quickly, without having to waste time figuring out the options.
Hiring removalists means you save money on travel, fuel, tolls and all those related fees. It's all included in the price.
Plus, removalists have insurance, so in the unlikely event that something goes wrong, your belongings are covered.
You can even arrange with your removalists for waste disposal, and many offer cleaning services before and after your move, too.
Key Takeaways
Generally, it's hard to trust anyone but yourself with your personal belongings. But when moving, it's the wisest choice to leave it up to the professionals. Paying a fee for their services is worth the time, effort and stress you save yourself in the process.
Removalists offer packing and unpacking services that are efficient and logical. They wrap everything up safely and securely, ensuring your belongings reach their destination in one piece. Because they packed the boxes, they know exactly where everything is. This makes unpacking smooth and easy.
Hiring or buying boxes from removal companies can be cheaper, and they're specialised moving boxes that are the right size and durability. There are often perks where you can even get the packing goods for free.
You don't need to find a separate storage company if you're not taking everything with you because many companies have storage solutions. Mobile storage units are a great way to pack up and go, and ensure the safety of your stored belongings.
Removalist companies are a one-stop-shop to make your move a pleasant experience with minimal hiccups – or heavy lifting on your part!