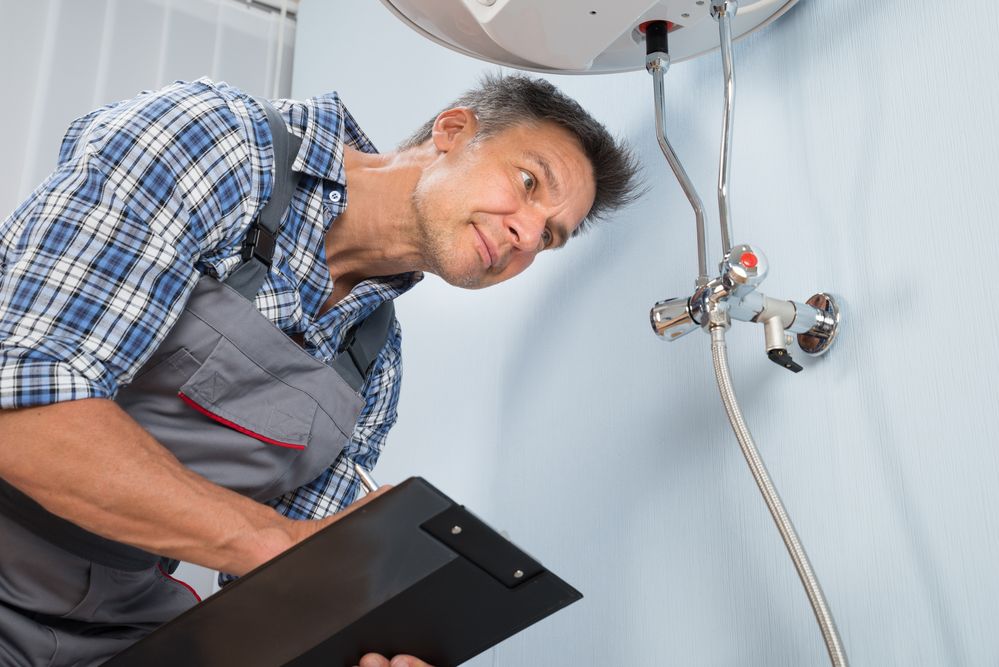 Plumbing problems don't need to be expensive disasters if you know what to look out for in order to spot a problem early on.
Additionally, regular maintenance will prolong your plumbing's longevity.
Here are some signs that indicate a visit from your local plumber is necessary.
Are Your Drains Blocked?
A clogged drain is one of the most frequently occurring plumbing problems that occur in the home. Whether it's the bathroom or kitchen, something that starts off small can lead to a big mess. Luckily, a blocked drain can be an easy fix if it's picked up on and attended to as early as possible.
Here are some signs to look out for that indicate a blocked drain:
Bubbling toilet
Water backing up in the sink, bath or shower
Slow draining water
Bad odour coming from drains
Puddles of water in the bathroom, kitchen or laundry area
There can be various causes for blocked drains:
Kitchen sink: built-up grease, fat, food particles and soap.
Bathroom sink and bath: built-up hair, soap and toothpaste.
Toilet: built-up toilet paper, tissues, paper towel, wipes and feminine hygiene products.
Air Conditioner: built-up algae, mould, mildew, and minerals.
As soon as you notice a blocked drain, contact a professional plumber to come out as soon as possible. Our team from Canberra Plumbing will do an inspection and, depending on how and why the pipes are blocked, we can make an informed decision on how to best unblock them – and keep them unblocked.
The difference between following a Youtube tutorial DIY and employing a professional is that the plumber won't only ensure that the drain pipes are cleared, they'll construct a comprehensive prevention plan to stop the problem from happening again.
This plumbing maintenance plan will schedule future inspections periodically. After the initial fix, the plumber will know the exact nature of the blockage. They can therefore predict if a similar situation will occur in the future. If you stick to this maintenance schedule, the plumber's future visits are usually charged at discounted prices.
How To Know Your Hot Water System Needs Repairs
All hot water heaters have a lifespan, and most function fine until the age of about ten years. Once they exceed that, they should generally be replaced by installing a brand new one as they reach the end of their serviceable life.
It's important to know the difference between whether your hot water heater needs to be replaced entirely due to old age or faults – or if a simple repair job will rectify the issue. As you can imagine, the two differ dramatically in price.
If your hot water heater is less than ten years old, take note of the following signs:
Hot water leaks
Water that's discoloured
Water that contains granular sediment
Strange loud noises coming from your system
The pilot light going off when it shouldn't
Water tasting or smelling metallic
Low water pressure
Hot water finishing quicker than usual
The hot water technician will inspect the following:
Tempering valve
Pressure relief valves
Heating element
Expansion control valve
Thermostat
Evidence of calcium build-up
Connections
The drain line for blockages
After the inspection, they'll be able to determine whether repairs or replacement are necessary, and provide a quote.
Servicing your hot water heater annually is important to prolong its lifespan, but even more so if you have a gas heater. A qualified gas heater technician will clean out and fine-tune the machinery, and reprogram the computer. More importantly, they will test for gas leaks (like dangerous carbon monoxide), any loose wires (can be a fire hazard) and all the other critical aspects that influence your gas heater's safety and performance.
Do You Have Leakages?
Leaking pipes and dripping taps can be annoying, but severely water damaged floors and furniture is even worse. Plus, the resulting dampness can bring on unwanted insects like cockroaches and mosquitoes.
Leaks in the sewer often go unnoticed until you get your water bill. If your water bill amounts to hundreds or even thousands of dollars for no reason, it probably means you have a hidden sewer leak. Sewer leaks can be expensive to repair and even more expensive to ignore.
Here are some signs that indicate a sewer leakage:
Unusual odours
Water being discoloured
Slow drainage
Low water pressure
Discolouration of the walls
Excess water pooling outside
Water meter keeps running
Wet or sagging floor
Leaks generally occur at the junction of two pipes. This can be fixed quite easily with compounds or fillers, or a plumber can replace the piece of pipe in question and its related fittings. If the damage is more significant, the whole pipe may need to be replaced.
Pulling up pipes from underground can be a traumatic process, with excavations and drilling through your floors or flowerbeds. Some plumbers offer pipe relining services which is a non-invasive way of repairing underground pipes.
A custom liner is fed into the pipe and is slowly inflated with air. The plumbers then insert Epoxy resin between the liner and the pipe inner. The Epoxy forms a lining moulded to the original pipe, bends and junctions included, and it's seamless and water-tight. It doesn't take too long for the new pipe to dry and harden, and then the lining is deflated and removed. The whole process can be done in a single day, and the new pipe inner is even stronger than a PVC pipe.
Key Takeaways
Being attentive around the home can save you thousands of dollars in plumbing and water bills.
Knowing the signs of problems will help you identify a problem sooner rather than later, so you can have a plumber come out and attend to the problem as soon as possible.
Regular plumbing maintenance is also important, as it will ensure your plumbing is functioning optimally and safely.
Remember, the sooner you have a plumbing problem fixed, the more money you'll save in the long run.