It's not something we ever want to think about, but the reality is that we'll likely have to pack up the home of a loved one at some stage. Parents and other elderly relatives, for instance, pass away or have to be moved into a nursing home or other care.
When the time comes, it's hard enough to face up to the physically and emotionally draining job without also having to determine which steps to take. If you're facing this situation right now, read on for some of the things you can do to handle packing up a home.
Don't Try to Do It On Your Own
First, enlist help to complete the project. Packing up a whole home solo is likely to become too overwhelming, time-consuming, and physically exhausting. It's wise, then, to ask your partner, other family members, or close friends to give you a hand. You can share the load and get the tasks completed sooner, too.
Handle Urgent Tasks
If you enter a home that's been empty for some time or that your family member parted from unexpectedly, there may be urgent matters to attend to. For example, there could be smells, leaks, or pest infestations, rubbish that needs removal, and pets and plants to look after. Plus, don't forget to do things like forwarding mail, canceling subscriptions, and handling other time-sensitive tasks.
Locate Important Documents
Next, one of the other things you'll need to do quickly is to locate essential documents in the property. In particular, you may need to find important legal and financial documents that are necessary to help you handle a deceased estate, look after your family member's health directives, move them into care, put the house on the market, and transfer ownership of pets or vehicles, etc. You'll no doubt need to settle bills, too.
Some of the key documents you may want to search for ASAP are:
Social security card and driver's license
Car registration
Property deed(s) and mortgage information
Insurance policies
Power of attorney and instructions regarding healthcare
A will
Bank accounts and credit card statements
Tax forms and pay stubs
Utility bills
Passwords and usernames for various accounts
Paperwork related to valuables such as artworks and jewelry
Sort Belongings
The most time-consuming part of packing a family home is sorting out a person's belongings. It can be challenging working out what to keep and what to part with, so it pays to give yourself some time to wrap your head around the project. However, do set yourself a deadline, so you don't put it off indefinitely.
Go through every item and sort possessions into piles of things you want to keep (and potentially disseminate to other family members or the loved one's close friends), and the goods you can sell, donate, recycle, or bin. It can be tempting to keep many things yourself for sentimental reasons, but try to be practical and think about the key pieces to hang onto that mean the most or that you will actually use.
If you're struggling to part with possessions because they evoke beautiful memories, keep in mind that you can take photos of possessions to remember them by. Sometimes, it helps to bring in an expert such as an antique collector or estate appraiser, too, to give you the data you need about items to make informed decisions.
Put Things into Storage
When you don't have time to pack up a property straight away, can't face the prospect of the job yet, or you're waiting for other people to become available to join you in the work, it may be necessary to move possessions into storage.
Thankfully, there are many excellent storage units available. Look online, and you're sure to find affordable options close to the home. Search for storage Los Angeles, San Francisco, New York, Phoenix, Portland, Miami, or whichever other city or town is nearby. Storage units can be rented for weeks or months at a time, which is handy.
Make Sure the Home is Secure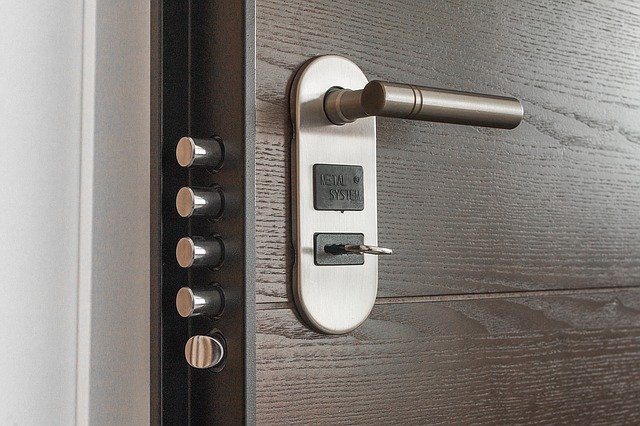 If a home is vacant and set to stay that way for a time, consider increasing security in and around it. You don't want burglars trying to break in or damage the property in any way. Consider changing the locks, ensuring all windows have secure latches, put up security cameras, and keep lawns and gardens maintained so the home doesn't look noticeably empty.
There's no getting around the fact that packing up a home belonging to a family member can be traumatic, especially in cases with no prior warning that this need might arise soon. However, if you take the process step by step and be as kind to yourself as possible, you will get through it.