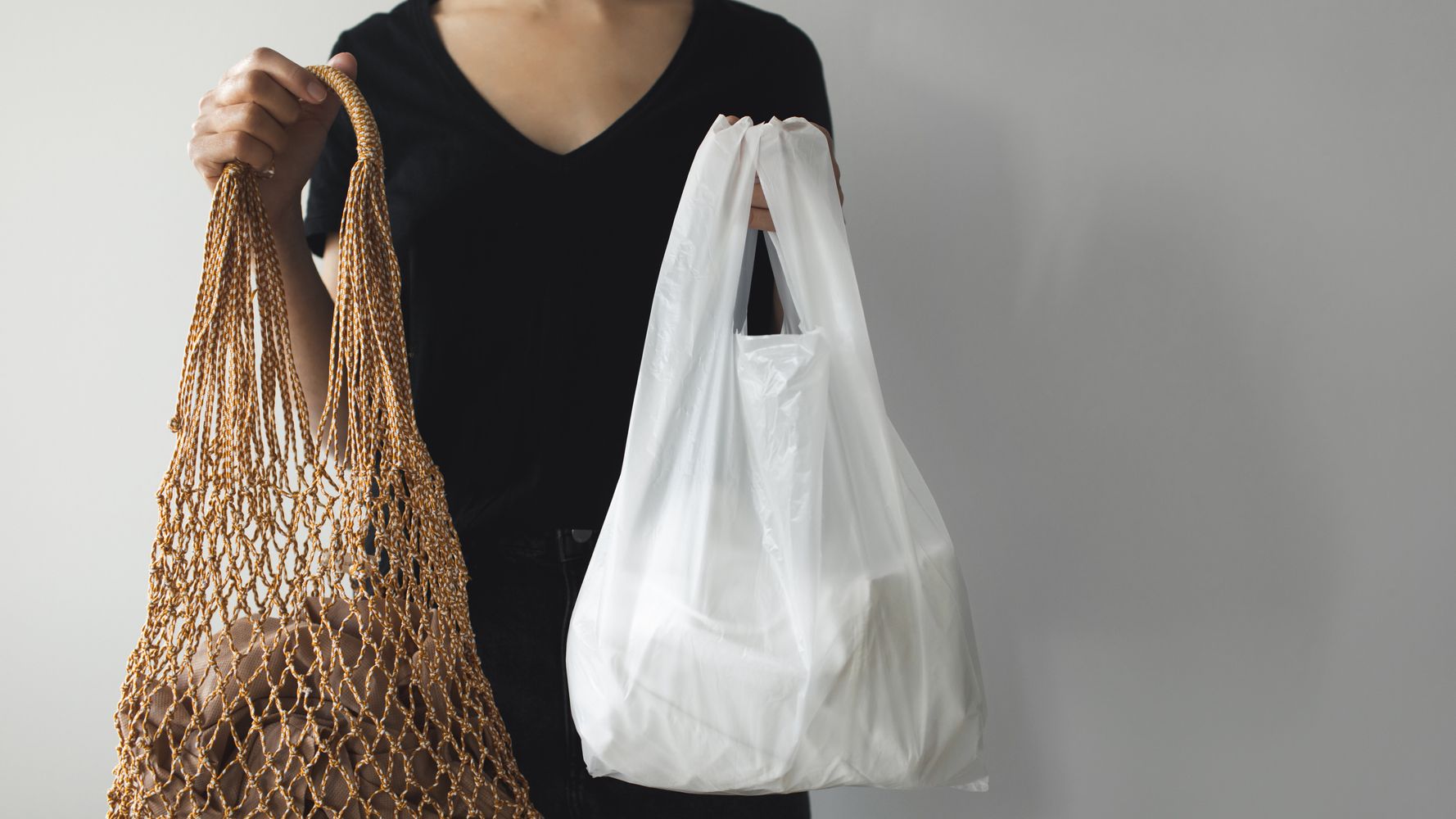 In our day to day lives, we use many plastic items and materials in our home. But they do contain a lot of harmful chemicals that are incredibly harmful to the environment.
As responsible humans, our responsibility is to minimize waste as much as we can. Plastics are the primary source of pollutants in both soil and water and dangerous for all living beings.
Instead, why not recycle them and use them for better purposes? All the plastic shopping bags that have been accumulating in your home for months can be used for creating a lot of useful, exciting DIYs around your home. Let us look at the easiest and best 11 uses of plastic bags in your home:
Plastic bags are great liners for small trash cans and can be used for collecting waste from around your home
Our bathrooms, bedrooms, kitchens, balconies, or even office spaces have small trash cans requiring liners. What better way to use plastic waste at your home than using it for lining these dustbins?
You do not need to buy any unique liner anymore! One of the best uses of plastic bags you have in your home is to line the wastebaskets to keep them clean easily.
In this way, you will quickly dispose of the waste from the dustbin very conveniently. If you want to collect all the plastic water bottles and aluminum cans from around your home, these plastic bags come in handy. They are just of the perfect size, and the handles of the plastic bag will make your job even more comfortable.
You can use plastic bags before the day of travel for packing purposes
Can not find anything handy before your trips to pack some extra useful items that you need to keep separately in your bag? Plastic bags can be your best friend! You obviously would not like to carry your shoes in the same compartment of your travel bag in which you carry your clothes, would you?
Instead, one of the uses of plastic bags that have been accumulating under your bed and in the wardrobe for long is to wrap these.
In this way, even your clothes will not get dirty. Also, don't forget to keep some extra plastic bags in your travel bag. In case you need them to hold any wet items or dirty clothes and segregate them from the rest.
Cleaning up your fridge or pet poop can be more comfortable with plastic bags.
Want to keep your fridge clean and bacteria-free? One of the best uses of plastic bags is to wrap all the thawing meat or raw fish with a double layer of packaging to prevent the spread of bacteria in your refrigerator.
It is also essential to keep your fridge dry and clean. For that, try to store any beverages or milk cartons that tend to get wet in plastic bags.
Also, if you have pets at home, grab a few plastic bags before taking them out for a walk. Form a double layer in your hand using the plastic bag, hold your pet's poop using it, and turn the bag inside out. Great idea, right? In this way, you will not ever touch a poop.
Stuff plastic bags in pillows, empty purses, or shoes to keep them inflated and in shape.
Often, if you don't use your purses for a long time, they tend to get compressed and lose their original shape. And the same scenario is with shoes and exceptionally long boots.
We know you hate it just like we do! Stuff them with the plastic bags in your home to keep them inflated even in storage. Another unique use of plastic bags is to stuff them inside your pillows instead of using cotton. In this way, the pillows will remain comfortable and soft for months.
Be creative and use plastic for all your craftworks and woodwork along with caulking projects.
Do you enjoy fun and creative crafts and DIYs inspired by Pinterest and youtube videos? Then, congratulations, you now have a brand-new organizer for all your crafting materials.
Use plastic bags to store the materials neatly, so they come in handy whenever needed. You will find many creative ideas on Instagram to also use plastic itself in your DIYs like beautiful sleeping mats or sturdy bags.
Are you interested in woodworking as well? One of the uses of plastic bags can be to maintain a gap between your clamp blocks and drying project to prevent the glue from sticking out.
Also, you might have holes around the pipes and ducts or even the floor of your home. You can easily stuff plastic into them as a layer before filling the voids with caulk or foam spray.
Seal paint cans or protect the view of your rear car mirrors using plastic bags
Reopening an old paint can after months with dried paint and dust with dirt stuck to it can be troublesome. Here's an easy solution. Use a plastic bag as a layer between the tin can and its lid before you close it.
In this way, even debris will not get mixed with your paint, and your paint can be free from rust. Also, on foggy days you can use a plastic bag to wrap around the side-view mirrors of your car to protect the view.
Keep a plastic bag in your car for emergencies and clean up
Traveling with kids and pets in your cars can be a real mess! Always keep a few plastic bags in the glove box or the trunk for such situations. Kids throw around packets of chips, cold drinks in and around the car while traveling, and cleaning them up afterward is a challenging task.
Instead, one of the uses of plastic bags can be to give them these to use as a garbage can. If the kids suffer from car sickness and must vomit, these plastic bags can come in handy without dirtying your car.
Use plastic bags to pack breakable materials when you are on the road.
If you are carrying any breakable materials like glass or porcelain while you are in your car, chances are they might clash and break into pieces.
To avoid this, use plastic bags as a cushioning or packaging material to carry this fragile item. You can also use the plastic bags for separate packaging of your plates and saucers. In this way, you will efficiently prevent your household materials from breaking.
Disposing of dirty diapers is no more a challenging task with plastic bags.
Everyone heats the odors from dirty diapers in indoor garbage bins. It doesn't matter whether you are using disposable diapers or cloth diapers; a plastic bag always comes to great use. Tie all the disposable diapers of your toddler using the plastic bags before disposing of them in the dustbin.
In this way, the diapers will not even smell that much anymore. Also, if you use cloth diapers for your baby, one of the uses of plastic bags is to use them as wet bags when you need to change it.
You can carry some extra plastic bags in the diaper bag as well. They will come in handy in case you need to hold some dirty items or diapers of your child.  
Declutter your home by using plastic bags to sort and organize the items.
Are you thinking of cleaning up the mess and declutter your home this weekend? That calls for a lot of sorting out and organizing. Plastic bags can be your savior.
No matter what part of your home you are decluttering, there will always be many useless items that you don't need anymore and want to give them away, for instance, old toys, clothes, utensils, etc.
Throw them in your plastic bags while you are cleaning up your room. In this way, at the end of the decluttering process, you will have many items in your plastic bags that you can give away to a donation center.
Re-use plastic bags for your yard or garage sales
Have you finally decided to sell away some old items from your home after the decluttering process, in your garage or yard sales?
Great! One of the best uses of plastic bags is to give them all away to your customers. Whenever they buy something from you, it is evident that they will need plastic bags to carry them in. You can also earn some cash from your plastic bags!
Just give them offers like, "buy our merchandise and get this plastic bag only at $3 to fit in all of them". You can decorate your plastic bags as well for this purpose to make them look cool and attractive for this purpose.
So now you have plenty of ideas to use plastic waste in your home for some useful purposes. Get started and do your bit for the environment!