No matter who you are, you use an appliance at least once every single day, and that is for a simple day. Appliances have become a necessity in our lives. They make it easier for us to carry out our daily lives, and this convenience makes them extremely popular. The problem with appliances is that they are machines and can and do go wrong. Washing machines, dishwashers, tumble dryers, and ovens are essential to making our lives easier, but our lives suddenly become a lot more complicated when they break.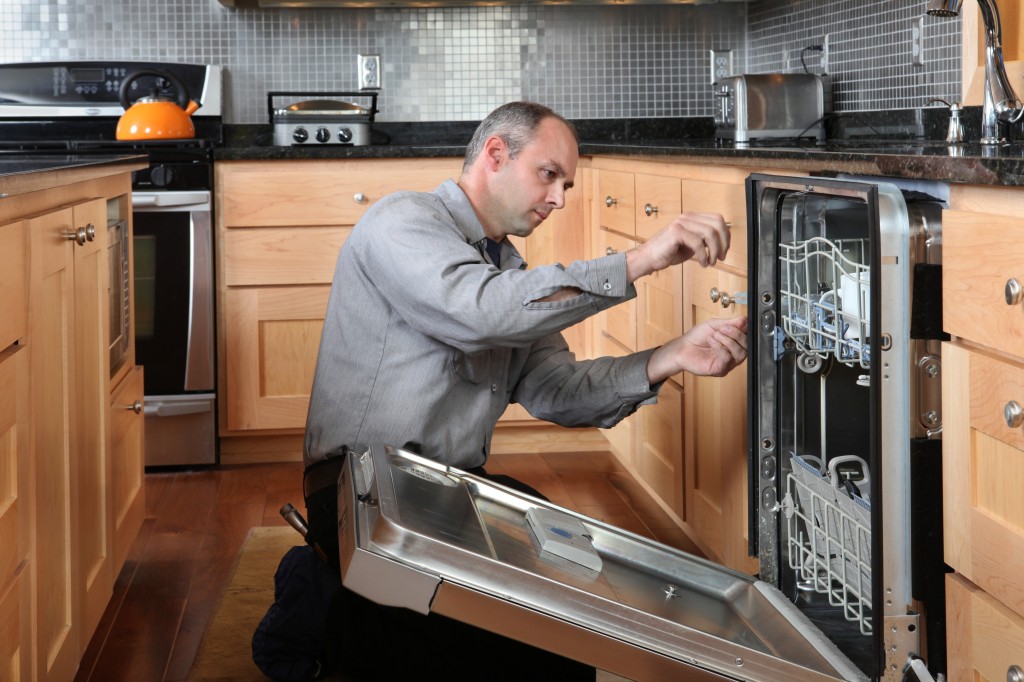 The question really is in today's day and age, should you repair the appliance or simply buy a new one? The answer has to be looked at in more depth before a decision can really be made. On the one hand, repairing an appliance cost money. Whether you decide that you will undertake the job yourself or have an expert come in and take care of it for you. The other factor that has to be considered is the time it will take to repair an appliance. As we know, the machine is of no use to us if it is not in full working order, so time is of the essence, and honestly, how many of us would have the time to install a brand-new compressor or replace a drum in a washing machine.
Cost of Repairing an Appliance
The newer technologies released on the market seem to have a shorter lifespan than their predecessors. For all the technological advancements that we are seeing in the world, the quality of white goods appears to be dwindling. Whether or not this is the tactic of the manufacturers or not is a whole different story, but let us look at what this means to the consumer.
With the average lifespan of an appliance being between 5 and 10 years, it is no surprise that they will require some kind of repair in that period. One of the most common repairs needed on a household appliance is the repair of a pump on a washing machine. These are often damaged by debris that is left in the laundry; things like a hairclip or coins can get in and damage the pump. According to a few experts, it costs anywhere from $150 to $250 to have a pump replaced on a washing machine. This may be a high price, as the pumps vary from manufacturer to manufacturer.
The other factor that has to be considered is time. Time is our most highly valuable asset, and time lost is something that can never be regained. If you are looking to make repairs on appliances in your home or place of business yourself, you have to consider just how long it will take you and if that amount of time is worth it. In the example before, we looked at the cost of repairing a washing machine pump; if you are considering doing the repairs yourself, you should be aware that it can take an expert more than two hours to replace a pump in a washing machine successfully.
Appliance Repair Considerations
There are several factors that must be considered prior to repair an appliance. We have talked about cost and time, but what other factors need to be considered? Here is a list of some of the things that you should be aware of before repairing an appliance:
Warranty: Every machine or device purchased brand new will come with some kind of factory warranty. Before you decide to take it apart and attempt to repair the device, you will want to look into whether the item is still under warranty and precisely what that warranty covers.
Appliance Type: The type of appliance that you are considering having repaired is essential. An appliance can fall under several categories, from household white goods like washing machines and cooker ovens to handheld devices like a cell phone or digital camera. Depending on the importance and amount of use that an appliance receives will determine whether repairs are necessary. We know that items that help with cooking and cleaning are essential to the quality of life we live, and the convenience factor makes them very important.
Cost of a New Appliance: Before deciding on appliance repair, you should consider the price of a new appliance. It is recommended that you use the 50% rule before deciding on whether to repair an appliance or go out and buy a new one. The rule is if a device is more than 50% through its expected lifespan, and the cost of repairs is more than 50% of purchasing a new one, it is time to buy a new product. This is open for debate and will really depend on what it costs to repair a device.
Most Common Appliance Issues
We know that appliance repair will have to happen in our home, and we know that getting them done by an expert is definitely the way to go., but which issues should you be on the lookout for in your home? Here is a list of the most common appliance problems you are likely to experience:
Refrigerator: The most common issue on your refrigerator is the ice maker. In recent times, every single refrigerator that is made will have an ice maker as standard, and these devices seem to give out regularly. Another issue to keep a close eye on is the thermostat, which controls the fridge and freezer's temperature.
Ovens: The number one issue with a range is the ignition system. Gas ranges have an ignitor that will go out and fails to generate a spark; this usually results in the owner lighting the fire with a match or lighter, which is dangerous. The other issue with ovens is the temperature sensor going out.
Washing Machines:
The drum on a washing machine is one of the issues that will occur regularly.
They can stop spinning.
The water will not drain properly.
No matter which issue, having a specialist come out and repair the appliance is the way to go. Do your due diligence and ensure that you are using appliance repairs before running out and blowing money on a new machine every year.