Making The Most Out Of What You Have
If cost is no object, then whatever your imagination can think of, you can achieve. However, for most people, there will be budgets to consider. Accordingly, you're going to want to think about remodeling solutions for your garden which are affordable. The good news is, such refurbishments—properly installed and maintained—will likely add property value.
The question becomes: will added property value trump the cost of acquisition and installation as pertains to new upgrades in your garden? Generally, the answer will be yes; but you may be surprised just how easy it is to make notable mistakes throughout the process. Unless you know precisely what you're doing every step of the way, avoid complicated undertakings.
If you are willing to deal with your own mistakes—which tend to hit a person worse than those of another, somehow—then by all means, be ambitious. However, there is an achievable balance between upgrades and their associated complications. Following we'll briefly explore four intelligent, cost-effective, relatively simple, value-rich garden remodeling ideas.
1. Wood Chips And Stepping Stones
Wood chips are relatively inexpensive and softer than you may expect. Especially in arid climates, wood chips can be a fine tactic for separating different plants in an aesthetically pleasing way.
River rock can be purchased and used for the same purpose, but it's heavier and harder to work with than wood chips. At any rate, put stepping stones amidst the chips or rocks, and voila.
2. Strategically Locate Pathways Based On Greenery
Even those with the greenest thumbs will sometimes plant a bush or a tree that has some insect or other parasite which ultimately proves fatal. Sometimes there's a whole run of plants that simply refuse to flourish as they should, even as their brothers and sisters to either side do just fine. There are times when the dying plants can be fixed, and times when they can't.
If you have a few plants together that decide to give up on you, perhaps uproot them and use the empty space as a pathway. You can use rocks or wood chips, or simply dig out any grass or weeds in the crevice. With a large enough garden, you might make a winding trail around trees or bushes or flowers that are already flourishing.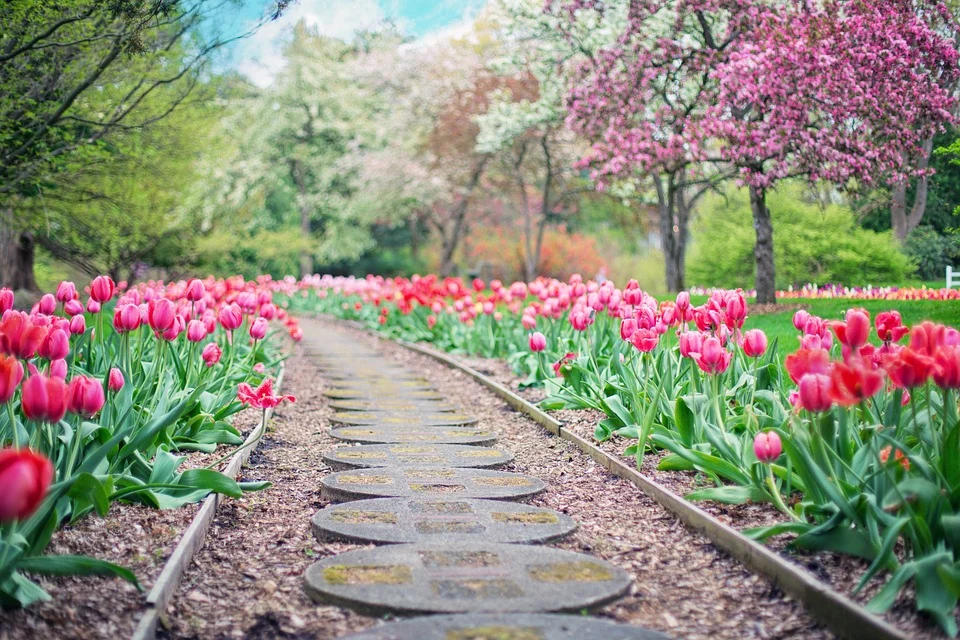 https://pixabay.com/photos/pathway-path-pink-tulips-tulips-2289978/
3. Fill Dead Or Empty Space With A Backyard Pond
A really good tip, if you're countermanding dead space in an arid climate like Phoenix or Las Vegas to begin with, is simply installing a little pond. You can find them that stand above the ground, or are nestled within it. You can go directly to aquatic ponds online and explore what's available. You might be surprised at the options which will fit your situation.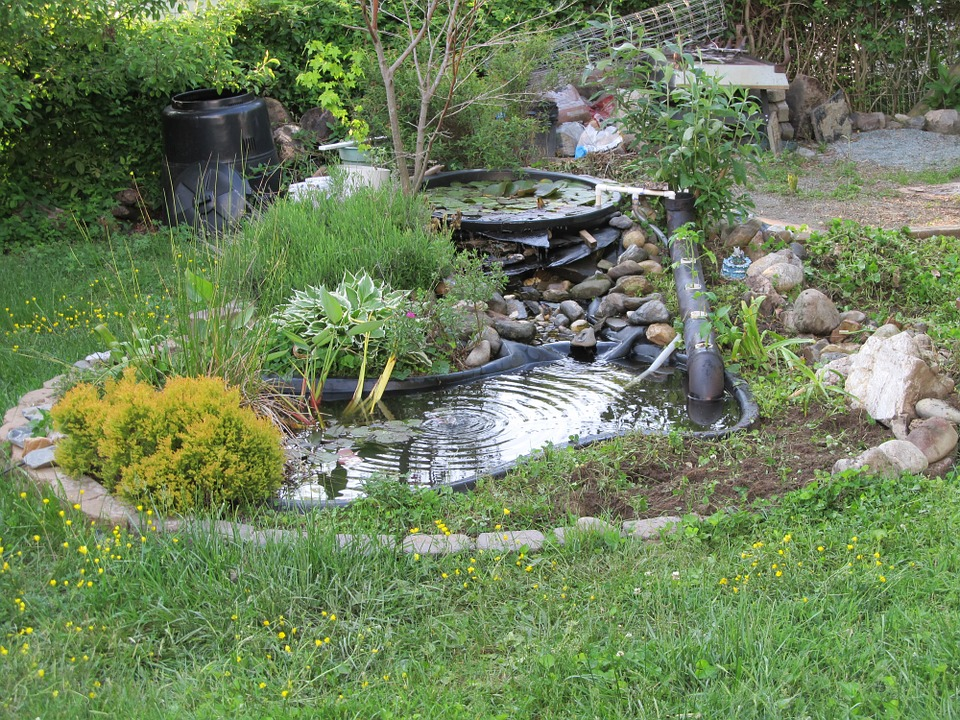 https://pixabay.com/photos/pond-backyard-garden-water-green-722926/
4. Wind Chimes: They Do A Lot Very Simply
Wind chimes basically need to be purchased and installed, and that's it. From there, any errant breeze will result in a strange peaceful melody that makes everything tranquil. A few wind chimes of varying size and pitch in your garden can be an excellent upgrade. It will of course depend on your garden.
If you really like the wind chime idea, but have nothing from which to hang them, you might have to install some sort of apparatus for the purpose. That can be intensive.
You'd be wiser to hang the chimes you like from a tree, but if you don't have one available in your garden, that's not an option. However, if the garden is close enough to your house, that could work. It depends on your situation.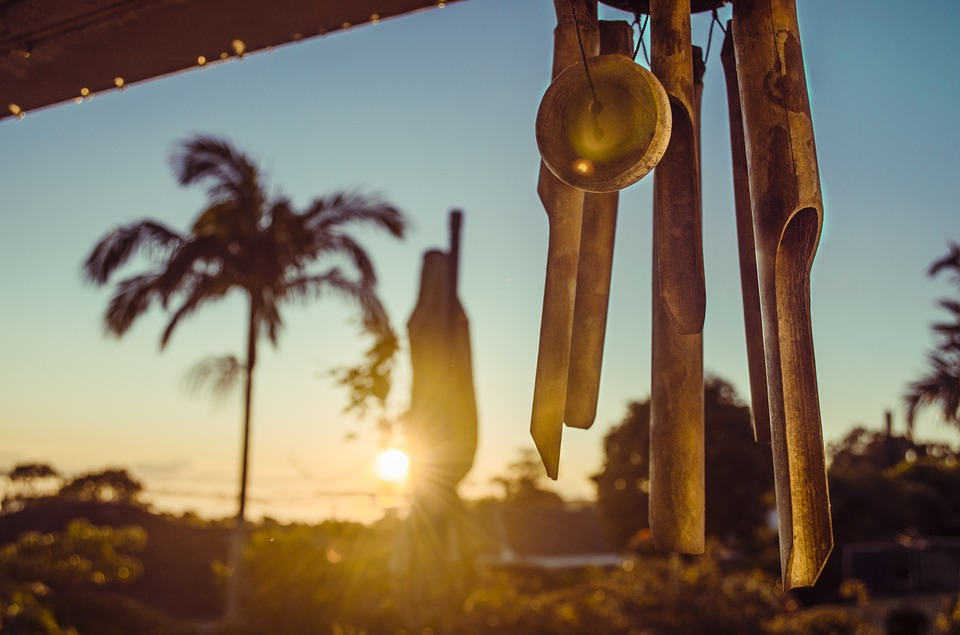 https://pixabay.com/photos/wind-chimes-sun-decoration-nature-784506/
Achieving Balance Between Value And Expenses
Wood chips with a stepping stone path, little trails through the garden established where plants may not be doing as well as elsewhere, filling dead space with a pond, and adding wind chimes represent easy steps that will add to your garden's aesthetic and value. Some of these may or may not fit your proclivities.
At minimum, consider these suggestions as fodder for your imagination. If they work for you, excellent! If not, branch out from such suggestions to find which alternatives best suit you. One thing is sure: doing nothing will do nothing to bring added value to your garden. Doing something, whether or not it turns out as you expect, will at minimum enhance your own skill.
So be explorative, be imaginative, and play around a bit. Technically, there's nothing which says a property must have a garden to begin with. You're already ahead of the game if you've got anything at all. Making what you've put together bloom is just a feather in your property's cap.