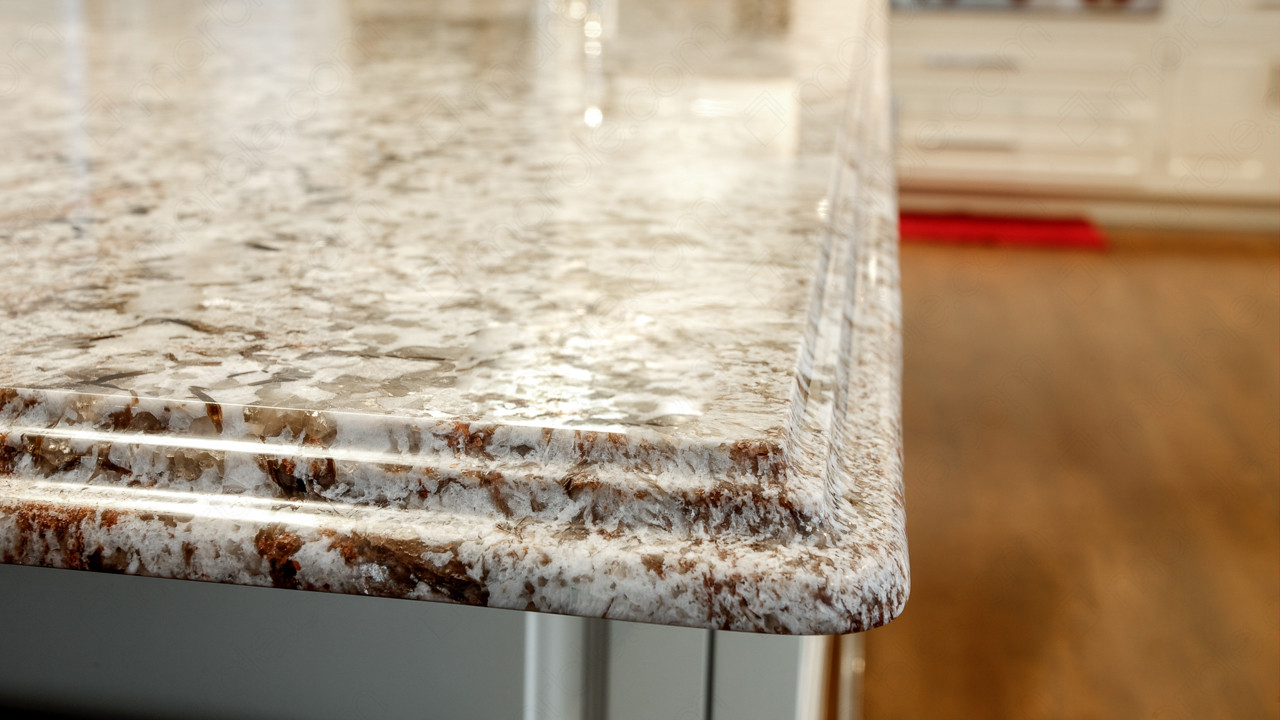 When renovating the kitchen, it is important to consider what kind of countertop will enhance the overall design. Even though there are several alternatives in the market, quartz is the best one due to its versatility. This material offers a great variety of styles and designs, which allow homeowners to find the ideal surface. After choosing a slab, it is critical to learn how to spot a fake quartz countertop.
Before we teach you how to identify fake quartz countertops, it is necessary to talk about the material itself. The first thing homeowners should understand is that quartz is an engineered stone. This means that it is man-made out of a natural mineral and a combination of resins. However, it resembles the look of natural stone.
Since quartz is a manufactured product, it offers unique characteristics that homeowners won't find in another product. For instance, this surface is stain-resistant. This is an ideal characteristic for all those homeowners that have children. Furthermore, quartz is also a nonporous countertop. This means liquids, bacteria and viruses won't accumulate at the top. That way, all home chefs can cook over a sanitized surface
Now, after understanding the basics, we are going to talk about how to spot a fake quartz countertop. There are several ways to approach this situation, but don't worry, below we have a step-by-step guide you can follow.
Fake Quartz Countertops: How to identify them
Quartz is a perfect material for the kitchen due to all the benefits it provides to homeowners, especially its durability. When properly maintained, a quartz countertop can last for many years. But, to enjoy all of this, it is crucial to learn how to identify a fake quartz countertop. In this regard, here are the proper steps to follow.
1. Consider the price
Purchasing a high-quality quartz countertop comes with a price. In this case, each slab will cost anywhere from $50 to $65 per square foot. If homeowners find a cheaper quartz countertop, that is the first sign that it is necessary to take a closer look. We should clarify that this does not mean that the slab is fake. But rather before you buy it, it is crucial to test its characteristics.
In case homeowners don't have a large budget, a suitable alternative to quartz is epoxy countertops. To learn more about this option, click on the following link https://www.caesarstoneus.com/bloag/epoxy-countertops-read-this-before-you-buy/
2. Stain-proof
As we mentioned above, one of the most distinguishable characteristics of a quartz countertop is that its finish is stain-resistant. That's why our first step will be making sure that the surface is easy to clean. Take a piece of the countertop and mark it with a pen, either do a line or a little draw. Once you are done, take a cloth and wipe it off. If the quality of the material is genuine, then it will be easy to clean. Otherwise, we recommend homeowners to not purchase the countertop.
3. Checking the hardness
If the countertop is stain-resistant, it is time to test out its hardness. As we mentioned at the beginning, a quartz countertop is made of a combination of a natural mineral and resins. As a result, the hardness of the material ends up being 7. This means it is way stronger compared to other surfaces in the market, such as granite.
To make sure that the surface is resistant, take a steel knife and scratch it. During this step, all fake quartz countertops will leave behind white marks. This happens because the poor quality of the material couldn't stand the resistance of the knife. On the other hand, a good surface will produce a series of black lines.
4. Lighter test
In case homeowners are lucky enough to find a good manufacturer, the surface would have passed the first three tests. Now, it is time to make sure the quartz is also heat resistant. According to the characteristics of the material, any temperature below 300 degrees won't damage it.
The easiest way to make sure that the surface is heat resistant is by taking a lighter and trying to burn it. If the material is real, there won't be any impact. But, when the countertop is fake, it might break or even melt.
5. Spoon of vinegar
The last test before purchasing the quartz countertop is exposing it to an acid. Why? Well, fake countertops usually have a large amount of calcium carbonate, which will have chemical reactions when exposed to vinegar. Take a spoon of white vinegar, pour it over the surface and wait 30 seconds. If homeowners notice little bubbles, then the material is fake. The danger of purchasing this slab is that it will crack and age in no time.
By following all the steps described above, homeowners will know how to spot a fake quartz countertop. It will take some time to get through the process, but it is vital to perform it. That way, you will make sure that the kitchen surface lasts for a long time and that it is safe to cook over it.
Final Thoughts
Now that homeowners know how to identify a fake surface, we know most of them might be wondering how to find a good manufacturer. In this regard, it is essential to consider different companies and look at customer reviews. Also, make sure to check how many years they have been in the industry. Another thing that can help is talking to your neighbours or friends. That way they can give you a first-hand recommendation.
In case you are still trying to decide between two companies, you can ask for a quote from both of them and test their products with our guide. Once you find a good countertop, remember to ask about the warranty and the installation process. Even though some people like to install the surface DIY, we don't recommend it since it can easily break. One last thing, don't forget to clean your quartz countertop every day with a wet cloth and mild soap. Also, make sure to clean the spills right away.