We might not be able to travel and socialize as much as we normally would right now, but the coronavirus pandemic will be more controlled one day. When that happens, travel will be a big part of life again. Then, you'll no doubt want to have your home ready to welcome guests – especially those you haven't seen for a long time.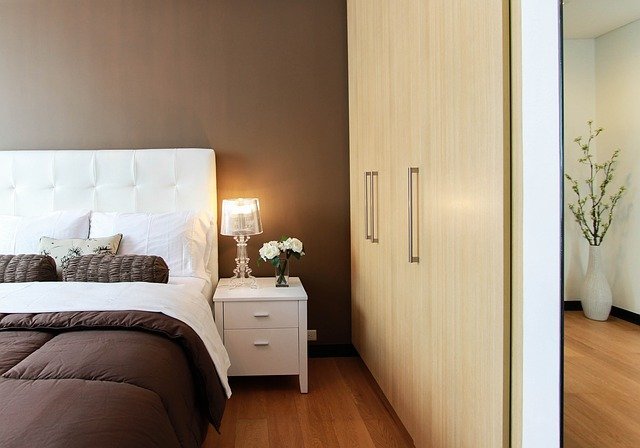 A crucial part of making visitors feel at home is to put them up in a beautiful guest bedroom. If you have some time on your hands now and want to turn your property into the best it can be, why not get started designing this space today?
Invest in a Good Bed Setup
When you have people stay with you, one of the most important factors is that they sleep well. As such, an excellent guest bedroom is one with an adequate bed setup. Invest in a quality base, such as a well-designed wood bed frame that will support a mattress effectively and look natural and calming in the room. Choose the largest size the room can take, and you can afford, so if you have couples staying, they don't feel too crowded.
After that, upgrade any old, worn-out, or otherwise less-than-comfortable mattress with a newer product designed to help promote rest. You don't want guests to have to try to sleep on a mattress with painful springs sticking out, dodgy cushioning, or a rock-hard bed that doesn't feel any better than sleeping on the ground. You can also boost comfort by buying a foam mattress topper for additional cushioning.
Bedding is a vital component, too. Steer clear of worn-out sheets and blankets you no longer want to use yourself. Instead, choose quality bedding with high thread counts made from natural fabrics that are soft and breathable. Bedding that makes people feel like they're in a luxury hotel always goes down well. Plus, put a decent selection of pillows in the room so visitors can choose the best option for their body type and sleeping style.
Provide Enough Storage Space
Whether your guests are coming to stay for a couple of nights or months at a time, you want to give them enough storage space that they don't feel like they're tripping over their belongings when moving around the room. People like to unpack during their stay, and it helps them if they have plenty of wardrobe and cupboard space to hang and fold things.
Leave an area free where people can stow their bulky suitcase or hand luggage, and provide people with space to set up their toiletries. You may want to add a coat rack or some hooks on the wall so guests can hang up their purse, robe, coat, etc.
Keep Décor Pared Back
Another way to make people feel at ease in a guest bedroom is to keep the décor pared back. Everyone has different likes and dislikes regarding colors and even cerebral needs, so avoid making a room feel too cluttered or filled with bright, overwhelming colors. It's best to limit the number of furnishings and accessories in the room and select neutral shades such as whites, creams, beiges, and grays.
Add Extra Welcome Touches
Your visitors may have had plenty of time to prepare and pack for their trip, or they may be arriving due to last-minute circumstances. Either way, people often don't have everything on hand they'd typically like when staying at someone else's home. For example, we've all forgotten a toothbrush or wished we had some cozy slippers with us at some stage.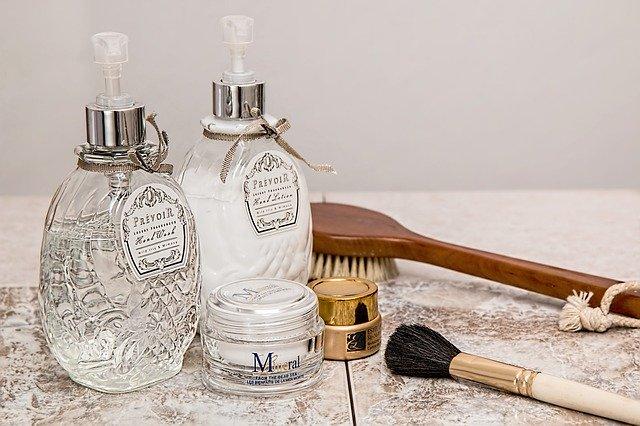 To help make guests have a great stay, add extra welcome touches to their room. For example, provide a mix of toiletries, including a spare toothbrush, tube of toothpaste, razor, and cleanser and moisturizer, as well as a robe and some slippers.
Also, outfit the guest bedroom with spare chargers for common tech gear, the login details for your Wi-Fi network, a full-length mirror, a desk lamp, and somewhere for people to work if they need to. Go the extra mile, too, by providing visitors with information about top attractions and restaurants in your local area, if you won't be at home to guide them.
Designing a guest room takes some time and effort and an investment of funds, but once you're done, you should feel a wonderful sense of achievement. Plus, you'll have the perfect space to put family and friends up in and will no doubt see more of them as a result.