Repairing a damaged wood floor can cost more than $1,000. But if you do get water on your wood floor, all is not lost.
Dealing with a water damaged wood floor doesn't have to be hard or cost a lot of money. In most cases, you can handle the work yourself.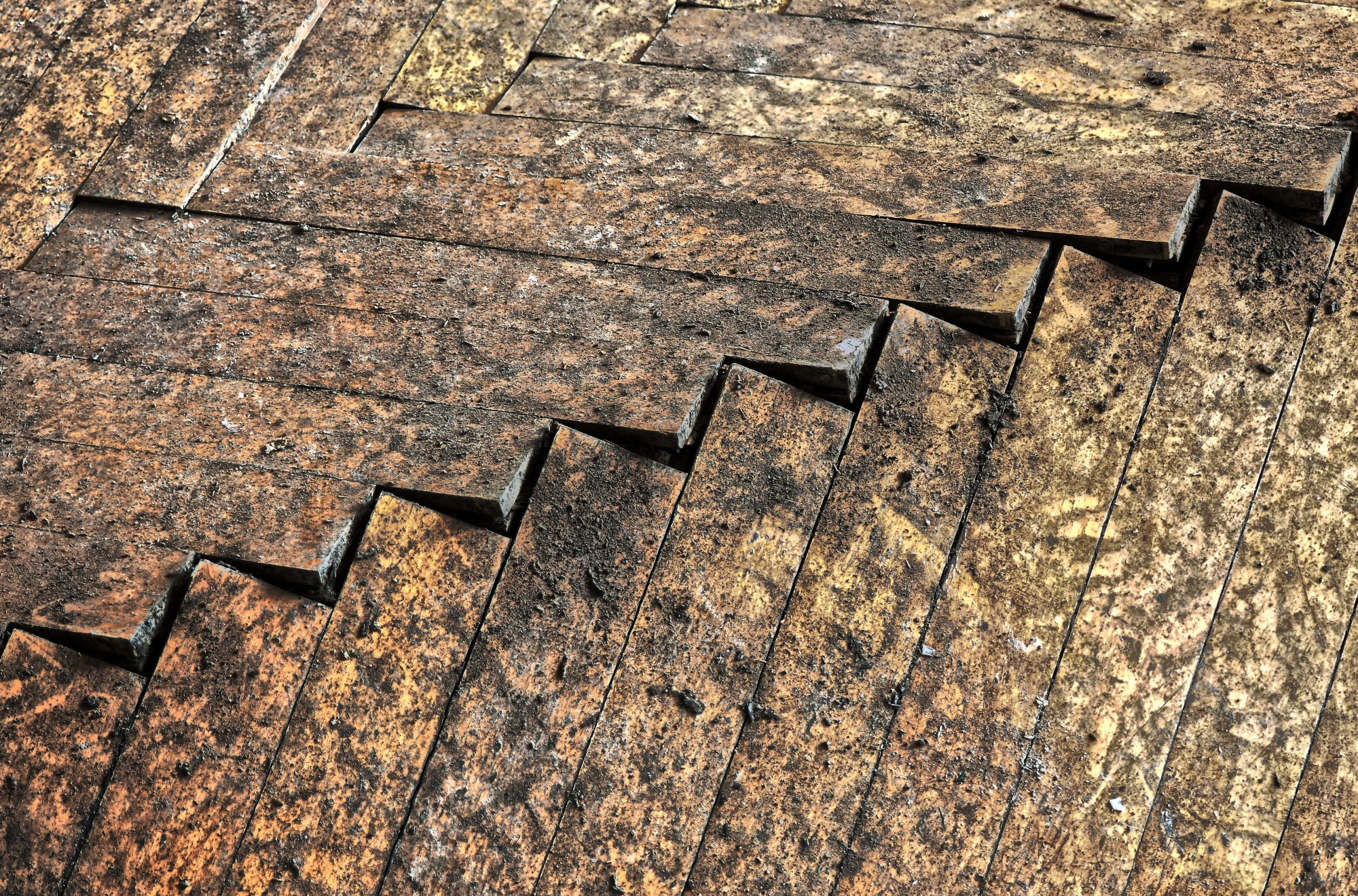 In this article, you'll learn the actions you need to take to fix any water damage. Read on to learn how to save your wooden floor.
Remove the Water from the Floor
When you have a water damaged wood floor the most important thing to do first is to get rid of the water. Depending on how much water is laying on the floor, the easiest way is often to use a shop vac with no bag. You can also use a towel or sponge.
Using the shop vac may also pull water from the cracks in the flooring. This will help you avoid pooling water under the floorboards.
Clean the Water Damaged Wood Floor
Removing the excess water is the first step, but you also need to clean the wooden floor. Doing this will prevent mold from developing on the surface of the flooring.
You'll want to use a detergent or a mild disinfectant. Use a disinfectant that is ok to use on wood so that you don't do more damage to your floor!
Use a firm brush to scrub the floor. Don't add excess water to the floor if you can help it.
Clean the entire floor, not just the bit that had water damage. Cleaning the entire floor ensures that any potential mold can't spread beyond the damaged spot.
Dry Everything
When you have got rid of the water and thoroughly cleaned the floor, you need to dry everything. Drying wood floors should be done slowly. If you dry wood too quickly it can crack and bend.
Natural drying is the best option. If it isn't humid outside, open windows and let the breeze come through. Run fans in the room to help with the airflow, but don't put the fans directly onto the wet area.
Whatever you do, don't apply any heat to the floor to speed up the process. Adding heat will dry the wood too quickly and lead to cracking or warping.
Repair or Replace the Flooring
This is the trickiest part, so if you need help with water damage call in an expert.
If the water has been laying on the floor for a long time, you may have cracks or warping. To repair the warped or curved wood you'll need to sand the boards. Sanding will only work to flatten small warps.
Use a drum or orbital sander. If, after sanding, you still have some warped parts, the best thing to do is nail down the ends of the board. If that doesn't work, you may have to replace the water damaged wood floor.
You Can Save Your Water Damaged Wood Floor
As you can see, while water damaged wood floor isn't something anyone wants, you can repair it. Follow the steps above and you should be able to restore your beautiful floors to their former glory.
Make sure you clean and dry everything thoroughly. Let nature help with the drying process. Take your time and you'll avoid mold growth or more damage.
Like you, we love our homes. Our website is full of great tips and guides to help you protect and improve your home. If you need to fix or update something in your house head to our website.
Contribute
Hey, Just one more thing, We're actively looking for expert to contribute (Similar to Great Fire Pit Ideas) to Home decor Write for us, If you're Interested, Please contact us!