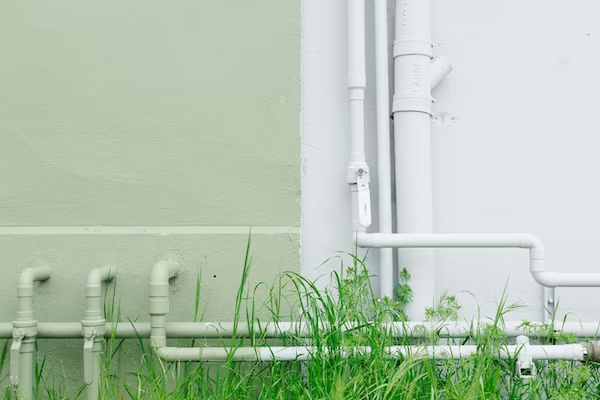 Winter can be a wonderland, but for your sewer system, it's more like a battlefield! When the temperature drops, your pipes can become vulnerable to a host of issues. Frozen pipes, blockages, and even bursts can turn your winter wonderland into a plumbing nightmare.
But fear not, for we're here to arm you with the knowledge and strategies to fight back against sewer problems during winter. Let's dive into the nitty-gritty details of safeguarding your plumbing when the mercury takes a nosedive!
Defending Your Pipes Against Frozen Foes
One of the major culprits when it comes to winter sewer system problems is freezing pipes. It is because when water freezes in your pipes, it expands, and that can lead to bursts and costly repairs. So, how can you protect your sewer system against this chilly threat?
Insulate Your Pipes: Wrapping your pipes with foam insulation can keep them snug as a bug in a rug. Focus on exposed pipes in your basement, crawl spaces, or attic, and don't forget the exterior faucets.
Seal Cracks and Gaps: Ensure that any gaps or cracks in your home's walls or foundation are sealed. This prevents cold air from creeping in and chilling your pipes.
Keep the Water Flowing: Running water is less likely to freeze, so make it a habit to let your faucets drip slightly during freezing temperatures. This small, continuous flow can be a lifesaver for your sewer system.
Open Cabinet Doors: Open up the cabinet doors under the sink in the bathroom and kitchen. This allows warm air to circulate your pipes, preventing them from getting too cold.
The Battle Against Sewer Line Blockages
When winter strikes, the last thing you need is a clogged sewer system. Prevent blockages by being mindful of what you're flushing or washing down the drain. Here's what you can do:
Dispose of Grease Properly: Don't pour cooking grease down the sink. It can solidify and create a stubborn blockage. Instead, collect it in a container and throw it in the trash.
Use a Strainer: Install strainers in your sinks and showers to catch hair and debris. It's a small step that can prevent a big problem.
Regular Maintenance: Stay ahead of winter threats by scheduling regular sewer system maintenance, including drain cleaning services. A professional can inspect your pipes, clean them, and make any necessary repairs. A little maintenance can go a long way in preventing blockages and other issues.
How to Prepare for the Thaw
Winter isn't just about freezing temperatures; it's also about the thaw. As temperatures rise, frozen pipes can start to thaw, and that can be as problematic as the freeze itself. Be prepared:
Check for Leaks: As the frozen pipes begin to thaw, they might reveal a nasty surprise—leaks. These leaks often develop during the freeze when the ice exerts pressure on the pipes. The first sign is typically water damage or damp spots. So, be vigilant! Inspect your pipes and connections for any telltale signs of water damage, and act if you find any issues.
Turn Off Your Main Valve: If you suspect a leak or damage as your pipes thaw, don't hesitate to shut off your main water valve. This is your first line of defense against further water damage and the potential nightmare of flooding. It's a precautionary measure to ensure that no more water flows into the damaged area until you can address the problem.
Frequently Asked Questions (FAQs)
Q1: Can I use a hairdryer to thaw frozen pipes?
Yes, you can. Gently apply heat to the frozen area using a hairdryer or a heat lamp. Make sure to keep the faucet open to allow the water to flow out as it thaws.
Q2: What should I do if my pipes burst?
In case of a burst pipe, shut off your water supply immediately and call a plumber for professional assistance. You can also use pipe repair kits as a temporary solution.
Q3: How do I find out where my main water valve is located?
The main water valve is typically located where the water line enters your home. It's usually in the basement or crawl space, but it can vary from house to house.
Q4: Is there anything else I should do to protect my sewer system in winter?
Regularly clear snow and ice away from your outdoor sewer cleanout access points to ensure they are easily accessible for maintenance and inspections.
Conclusion
Winter can be a time of beauty and fun, but it can also pose a huge threat to your sewer system. By taking proactive steps to insulate your pipes, prevent blockages, and monitor your plumbing during thaws, you can ensure your sewer system stays in tip-top shape, even when the cold weather hits.
Remember, winter sewer system protection can protect your system during the cold months. So, don't let the cold weather freeze you out of a warm, cozy home – take action and protect your plumbing!
Shelby is a seasoned content marketing specialist at Grayson Sewer and Drain. With a passion for delivering valuable and informative content, Shelby strives to educate and engage readers on all things related to sewer and drain systems. Drawing from years of experience in the industry, her expertise lies in creating compelling articles, blog posts, and resources that empower homeowners and businesses to maintain and troubleshoot their plumbing systems effectively.