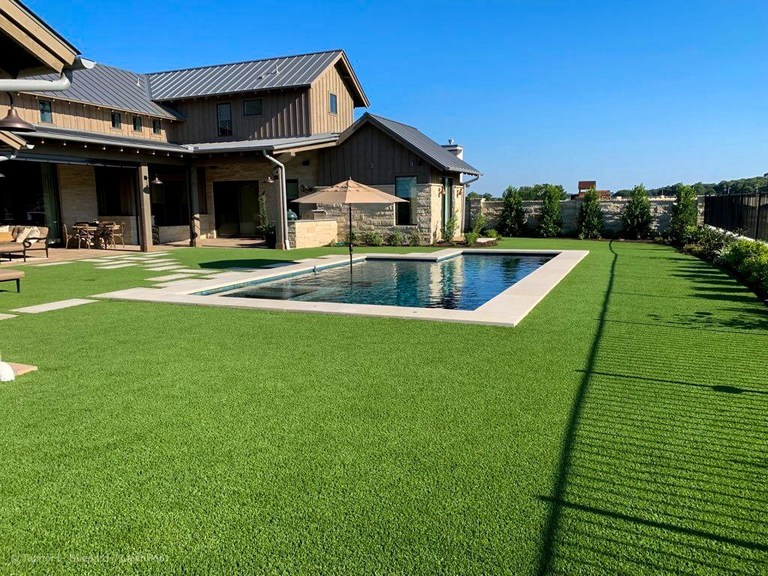 Repairing a lawn which has not been properly looked after is very difficult and in most cases it is better to use a professional service to bring the lawn back to its former glory. Once you have a great looking lawn however, the key is to ensure that you are doing all that you can to maintain it. Lawn maintenance is much easier than many people believe, and today we are going to take a look at some tips which you should remember, in order to keep your precious lawn looking its best.
Weed, Thatch and Moss Removal
Things like weed and moss can be a nightmare for your lawn because they block air and nutrients from getting to the roots of the grass. This can result in poor growth quality, discoloring and a general weakening of the lawn. Regularly survey the lawn and get rid of anything that is growing which shouldn't be there. If you make sure that you regularly check the lawn, you'll find that most of it can be removed by hand in no time at all.
Lawn Drainage
As much as lawns do need a good amount of water, too much of it can cause a number of issues. It is important therefore that you pay attention to the topography of the garden so that water can run off, away from the house. Additionally you should be looking into the quality of your soil, because you need high quality earth which will help with water absorption.
Over Seeding
Over seeding is a great way to rejuvenate your lawn and it helps to fill out thinning areas, giving your lawn a much fuller and healthier appearance. The best option here is high quality lawn seed which is mixed with fertilizer, which you can buy at stores such as Musturf. Prior to laying down the seed you will need to ensure that you have aerated the lawn and mowed it with a low cut. In doing this you will be able to give the seed a far greater chance of taking root quickly and in a health way.
Mowing The Lawn
One of the reasons why many lawns fail to look their best is that people take too much off when they mow. You should be looking at taking no more than a third of the lawn off when you mow, and ensure that you do so no more than once per week. This will be dictated by season of course, as the lawn is going to grow much more in summer than winter. Make sure that you don't mow the lawn when it is wet, as this can pull the grass and damage the roots.
Treating Your Lawn
Your lawn should be treated twice a year with a nitrogen-rich lawn feed. There are many products on the market to choose from, in reality however they all perform a very similar job, the key is ensuring high nitrogen content.
Follow these steps and you can ensure that your turf is always looking as good as it should be.