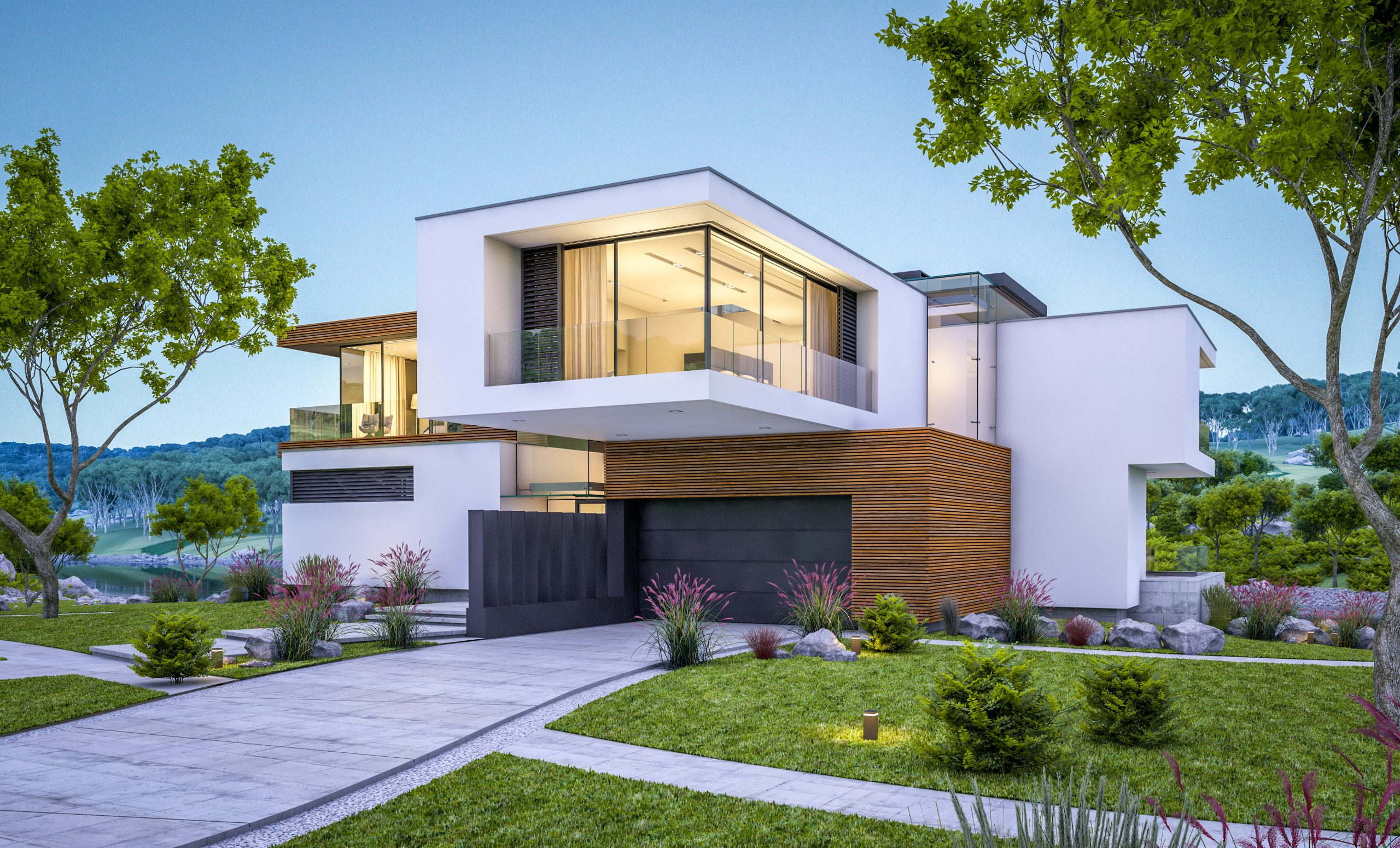 Ultra-modern home design is quickly gaining popularity nowadays since people are already preferring homes that reduce environmental impact and are sustainable. If modern design follows the tenet of form following function, ultra-modern structures prioritize function over anything else. Amid the alarming news of climate change, global warming, ecological collapse, energy, and natural resource shortages, and other environmental issues, homes should be designed to be sustainable.
Key Principles Of Ultra-Modern Home Design
Since environmental issues need to be addressed anytime between now and the near future, it's natural that current design trends focus on addressing these issues. The advocates of this design movement aim to reduce or eliminate the environmental effects of building materials and construction as a whole. This is why ultra-modern design isn't only about having sleek design or contemporary sofas. Instead, it aims to address the non-sustainable practices entrenched in the construction industry.
But sustainability isn't the only main focus of the ultra-modern design. Evidence-based design (EBD) is another valued principle of this architectural style. Before any construction project could start, relevant data must be gathered, and extensive research should be completed first. Doing so would make the home's façade, exterior, and interior have a positive effect on the environment, owners, as well as other people and spaces in the community.
Also, ultra-modern homes are made to give maximum comfort and satisfaction to the people living in them. Gone are the days where you need to settle with dwelling in a cookie-cutter home.
The other key principles of ultra-modern design are:
The home is an extension of the natural environment. The goal of ultra-modern design is to make structures blend in with their surroundings and give the residents expansive views of the scenery around them.
Blurring the line between indoor and outdoor spaces. This involves the use of natural materials such as stone and allowing owners to be exposed to scenic views by the extensive use of glass walls as well as floating decks.
Spaces that flow into each other. Ultra-modern design gives great importance to open spaces where wind and energy can flow freely. This allows the residents to move around the home easily.
Ergonomic living areas. Comfort is one of the main goals of ultra-modern design. So, it utilizes ergonomic floors, sofas, chairs, tables, and other furniture to create a comfy home.
Decorating An Ultra-Modern Home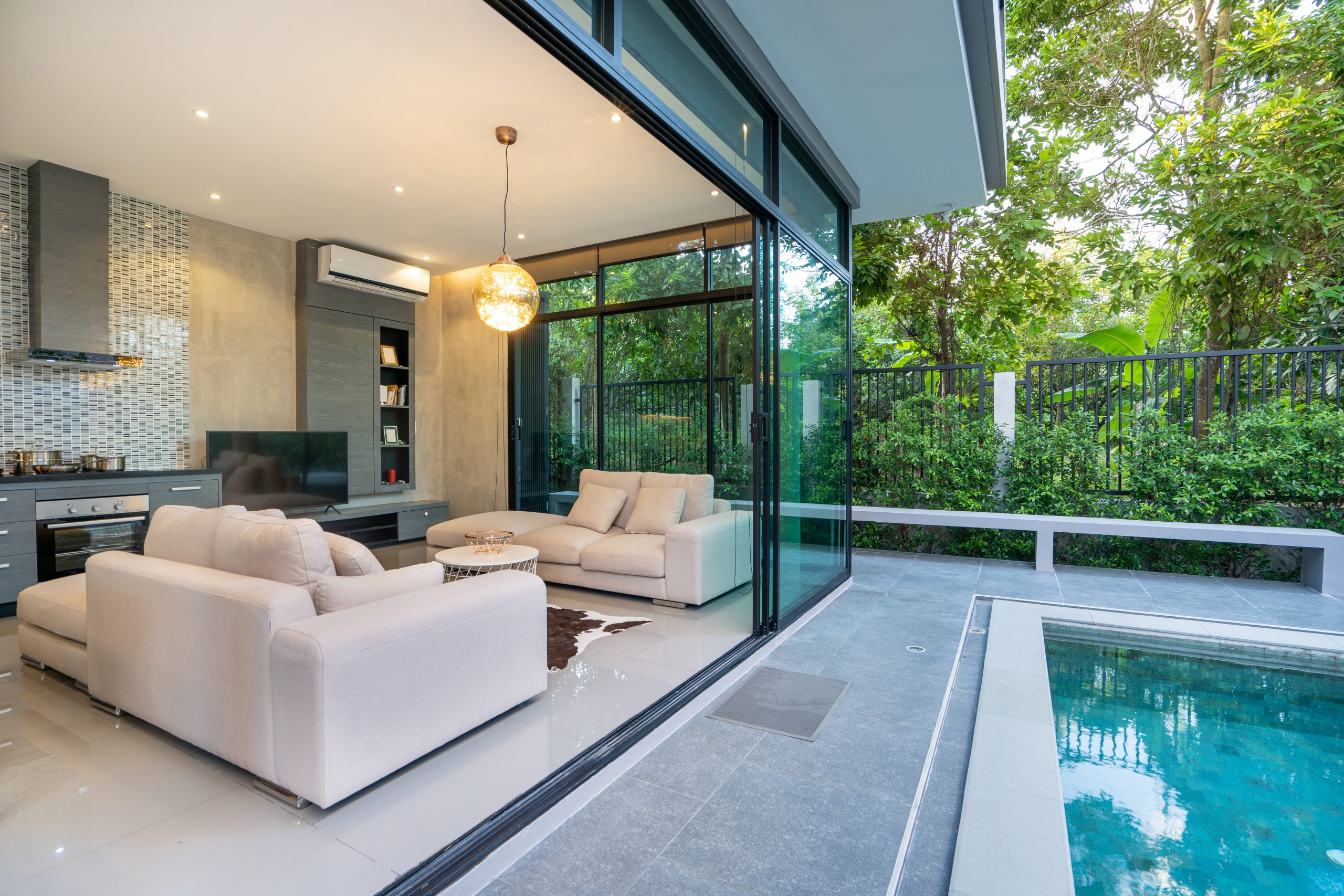 These design tips will make your home look better while reducing its environmental impact:
Materials: You should use renewable materials that are sourced locally, proven to be durable, and have recycled content. The materials that meet these criteria are wood, aluminum, bamboo, steel, vinyl, linoleum, and teak, among others.
Wallcoverings: You shouldn't use paints that contain toxic materials such as lead. So, it might be best that you use those that are made from earth pigments, milk protein, etc. Also, you should make your home blend in with the natural environment by painting the walls with browns, greens, slate, and blues. Artistic and bold wall hangings also make for a good focal point; they can make a sparsely decorated room more interesting.
Flooring: Your home's floors should be seamless from room to room. Your floor coverings should also be made from sustainable materials like bamboo, teak, linoleum, and concrete since these are durable and long-lasting.
Furniture: Look for furniture made from materials that have a smaller environmental impact like steel and wood. You could also use tempered glass table tops to make a room brighter and visually appealing. You should also invest in art pieces that could be kept for several years since these could add flair to a seemingly dull space.
Windows: The windows of your home should have no obstructions, so you could always have a full view of the scenery outside. Your windows should also be functional instead of being there solely for aesthetic purposes. You should also consider using glass that could trap heat to reduce your heating costs and save on energy.
Blending Retro And Modern Designs
Modern architecture is so popular that people often confuse them with ultra-modern design. This is because the most famous structures that employ this design often showcase the angles of modern architecture, exposed beams of contemporary design, and the unique flair of the architect.
Modern design also encompasses the design trends for the past decades which greatly influenced the aesthetic of ultra-modern homes today. The degree of innovativeness also varies for every region, often reflecting local tastes and sensitivities.
Conclusion
Although modern architecture is almost ubiquitous today, it's a design philosophy that's still rooted in the outdated and unsustainable practices of the past century. So, the ultra-modern design movement aims to change this by becoming more mindful of a home's environmental impact and sustainability.
Homes with ultra-modern design may be more complicated and expensive to build, they're still more aesthetically pleasing compared to run-off-the-mill houses since they blend in well with their surroundings. You could also save more on your utility bills since the interior will receive more natural light and the home is designed to be as energy-efficient as possible.