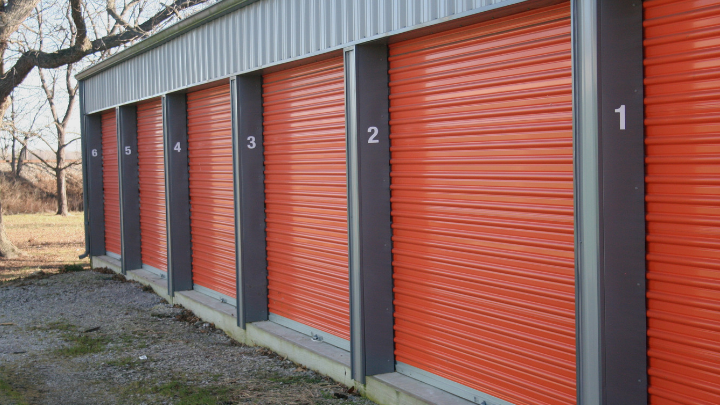 Storage units are a great way to keep items safe, help organize your home, or make the moving process much easier. Whatever you have in mind for your storage unit rental needs, you might be interested in what other functions they can serve.
People rent storage units for a million reasons, let's explore some of them together.
1. They're Short On Space
One of the most common reasons people rent storage units is because they are short on space. Whether they've downsized their home, or they simply have many belongings they'd like to keep but don't necessarily need on hand, storage units are a great solution. Some people might have hobbies that require a lot of equipment, but it might not be practical to keep at home, these people could benefit greatly from a secure storage location.
Businesses will sometimes need to rent storage units as well; they might need the extra space to store materials that are too large for their offices or warehouse. Whatever the reason for storage may be, businesses may find that they can save a lot of money by using storage rental services, and depending on their business model, the extra space might help them improve operations, making their customers happier.
2. They Want Good Security
A major factor in some people deciding to rent storage units is to keep their belongings safe and secure.
Whether you're renting a unit for a long or short period of time, knowing that your belongings are in a secure location is very important. Whether it's tools, bicycles, jewelry, or computers, you want to know your things are safe. Storing certain fragile or dangerous items in a home or office building can be very risky, especially if there are children around, a storage facility on the other hand, is a completely different environment and can come with great security including cameras and even onsite guards.
3. They Need Temporary Space
Many people need temporary storage space only, and you can rent a storage unit for as little as a single weekend, depending on your needs.
If you need a storage unit on a temporary basis, you can rent it for whatever period of time you want, and then return or vacate it once you have moved your things to a permanent location. Many rental companies are willing to provide a secure, controlled environment for renters to store their items for days, weeks, or even months.
4. They're Moving House
Are you moving into a new apartment or home? Hiring a storage unit can help make the moving process quick and easy.
When moving home, it might not always be as simple as loading up a truck at one house, and moving to another, you may be in temporary housing for a while, with nowhere to put your things, and need temporary storage, in order to make the transition to your new home. Many apartment communities have some storage options; however, these might not be available until you take ownership of the keys.
Depending on how many personal belongings you have, storage units are available in any size that suits you. Some storage facilities even offer truck services where they can come pick up your belongings and take them to the storage facility, making it even easier for you to focus on the things that really matter.
If you move house frequently, you might want to get a storage unit simply to keep the majority of your belongings there until you find the home you'll be in for a long time.
5. They Want To Store Collections
Some people rent storage units because they have special collections and would like to keep them in one place. One good example of this, is storing your wine collection.
If you're an avid wine collector, but don't have a proper place to store your most precious bottles at home, hiring a climate-controlled storage unit is the best thing to do for you. With a climate-controlled storage unit, you'll be able to fully control the climate of the unit itself; you can set the temperature, humidity level, lighting, and many other options to create the best possible conditions for preserving your wine bottles long-term.
Conclusion
Whatever your reason for hiring a storage unit (and there are many), it's important that you know how to rent a storage unit that fits your needs, and consider all the storage unit tips before committing to your rental.
Storage units differ from one another in size, quality and security, and their prices can vary depending on several factors. Speak to your local storage experts to find the right solution for your needs.