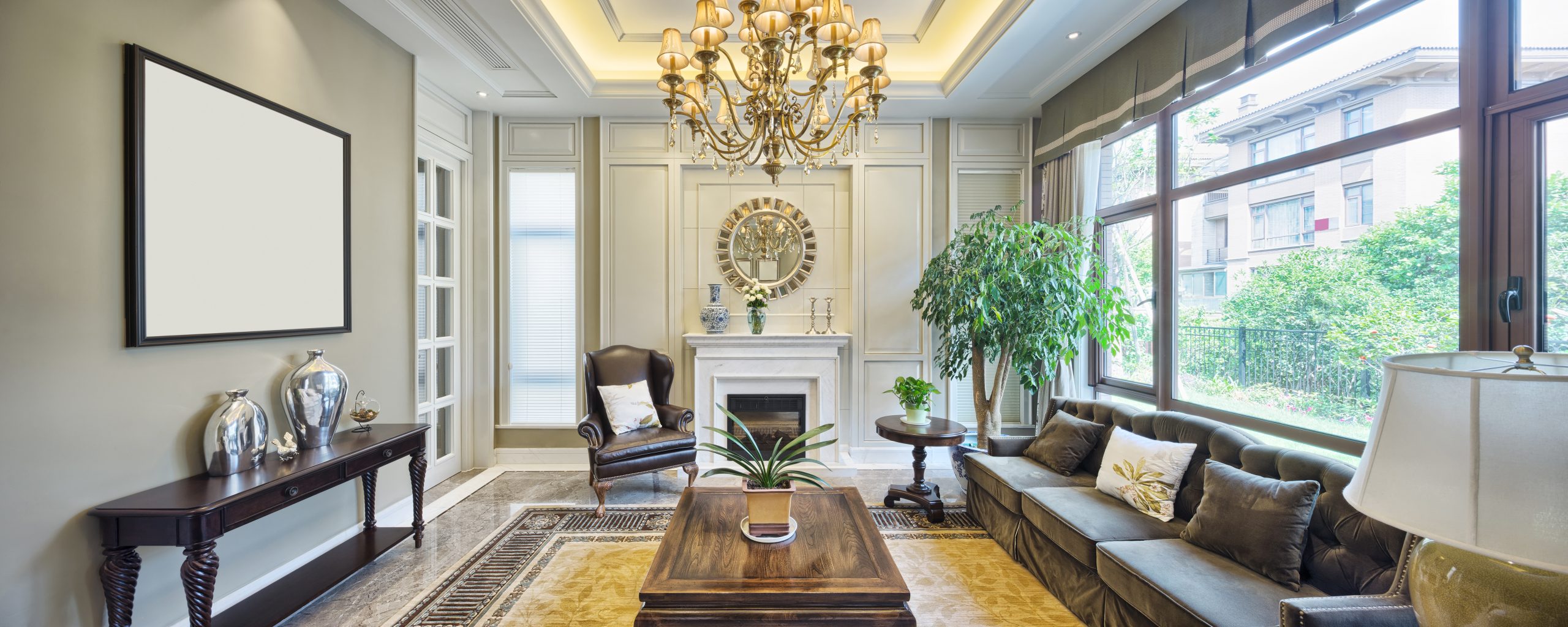 Luxury means various things to different people. Although it may mean expensive, it doesn't always need to be that way. In fact, you can transform your house into something luxurious, regardless of your budget. All you need is a little creativity, unique ideas, and know-how.
Below are some of the luxury interior design tips you can consider for your home:
1. Learn from the Best Interior Designers
If you want to get the best possible results into transforming your home interior, it's wise to learn from experienced interior designers or an interior design firm like Ron Nathan. Working with professionals won't just help you achieve a high-end interior, but you can also save your time and money. With the experience and expertise of interior designers, your investment is worth it.
2. Play with Texture and Colors
Throughout the years, white and gray are the go-to color options when it comes to designing luxurious spaces. But you don't need to choose such colors for your luxury interior design. Instead, you can play with colors.
A great alternative is by choosing the most popular Pantone color like blue, which instills confidence, elegance, calmness, and connection. This color is a fitting choice for your luxury home interior. Plus, it's easy to incorporate into your home. So, if you want to give your room a fresh vibe, you can never go wrong with blue color.
Aside from playing with colors, it's also a good idea to play with textures. When designing a luxury interior, you can think of using feathers, velvet, wood, leather, or metal. All of these materials may add texture to your space. With a great combination of color and texture, you can create effects that fit your taste.
3. Incorporate Touches of Glam
Luxury home decor requires bringing out beautiful glitz. Shiny metal accents may help you emphasize the appeal of your space and may fit well with each style. Copper, brass, silver, or gold may work great in combining full and soft fabric like silk and velvet. A mirror may also jazz up the room dynamics, for more ideas check out options from West Mirrors.
Onyx and natural marble are luxurious by nature and can also add lasting value to your house. By playing with textures and lights, you can make unique features and beautiful focal points. In a minimalist space, having this statement piece can do wonders for your interior.
4. Lighting Can Make A Difference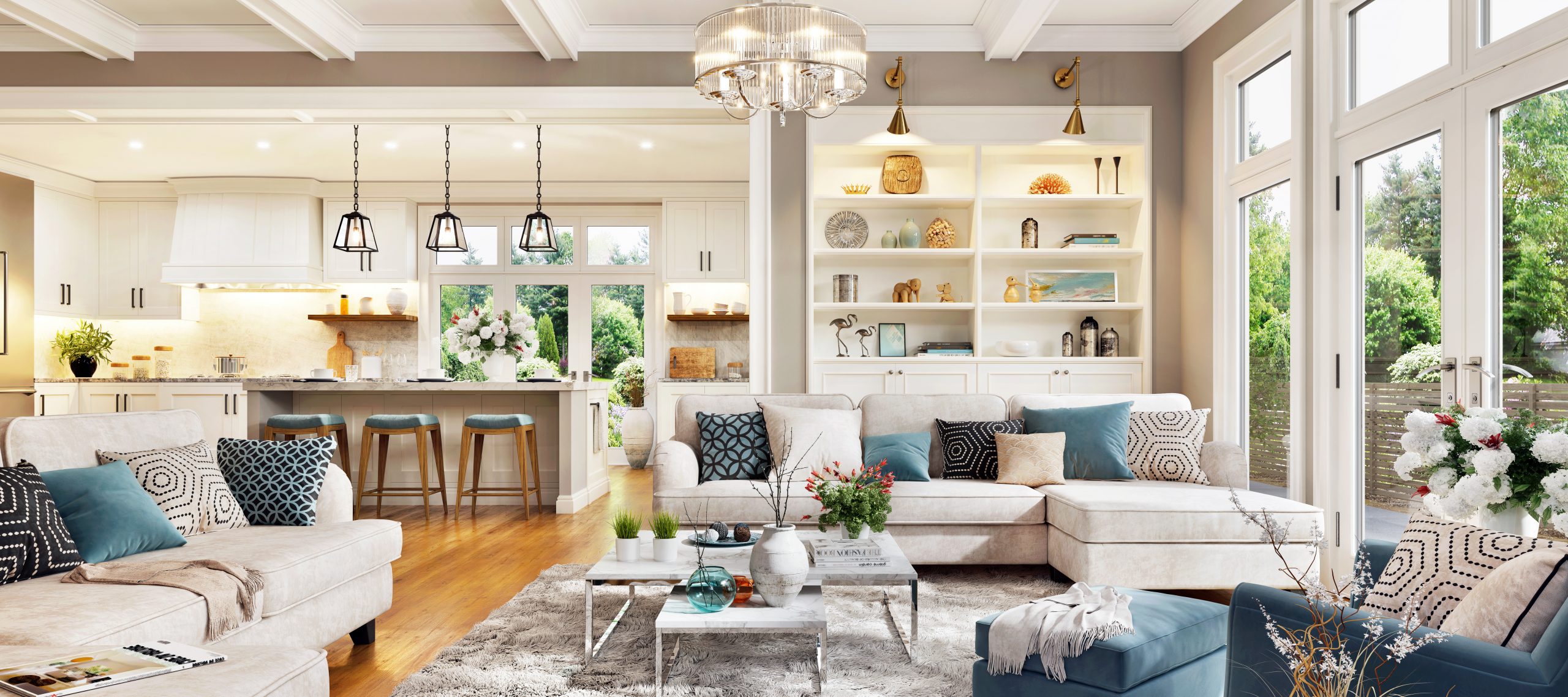 Bold chandeliers are a classic feature over dining tables or in the living room. While a well-purposed accent lighting can highlight your home's features, be it art or architectural pieces. Meanwhile, modern luxury home interiors are refreshing the game by using lighting of all sizes, purposes, and shapes.
The perfect illumination adds a luxurious sense and depth of comfort to your home. Multiple layers of lighting at different zones and heights can affect the overall atmosphere. Use it for accentuating some special features and enable each statement to piece its own spotlight. If you want a dance of shadows and light, use a variety of shading and include a laser-cut barrier to make a surrealism effect.
5. Include Rugs in Your Design
In terms of home décor, rugs can be a great addition. Whether you want to add texture to your space or simply ground your furniture, they're a good way to tie pieces together.
Rugs are versatile home décor pieces that offer more than visual appeal since they may also help delineate the spaces from one another. Since rugs lay the foundation for any living space, it's best to incorporate designs that complement the area.
For example, rectangular rugs can be a perfect choice in the living room, but you may also experiment with other shapes of rugs depending on your style preferences. When it comes to size, bigger rugs look more elegant.
6. Decorate with Accessories
Accessorizing can help improve aesthetics in your home. For example, you can add a statement art piece to your wall. Although having one great artwork is a wise choice, creating a gallery wall of your curated pieces can make your home more luxurious.
When decorating with accessories, it's crucial to choose the right decorative materials. To make any space look elegant, place your things or accessories neatly. Special emphasis must be given to the spaces like coffee tables.
7. Focus on Your Windows
Another best tip to make your home look expensive and luxurious is to spruce up your windows. Keep in mind that windows are a crucial aspect of luxury design. So, make sure that your windows are beautifully dressed. With this, you can easily frame the light in your home and add space or height, which can give your property a luxurious feeling without the need to take on costly cosmetic changes. For most luxury home buyers, beautifully-dressed windows are a plus.
Conclusion
Home interior design trends may change constantly. However, the penchant for a luxurious interior is here to stay. Regardless of the fads these days, you'll always feel inclined to spaces infused with luxury and make you feel pampered.
In spite of the diversity in the aspects of luxury designs, there's always something perfect for your preferences or personal style. If you're confused with the options, you can start with the above tips first.