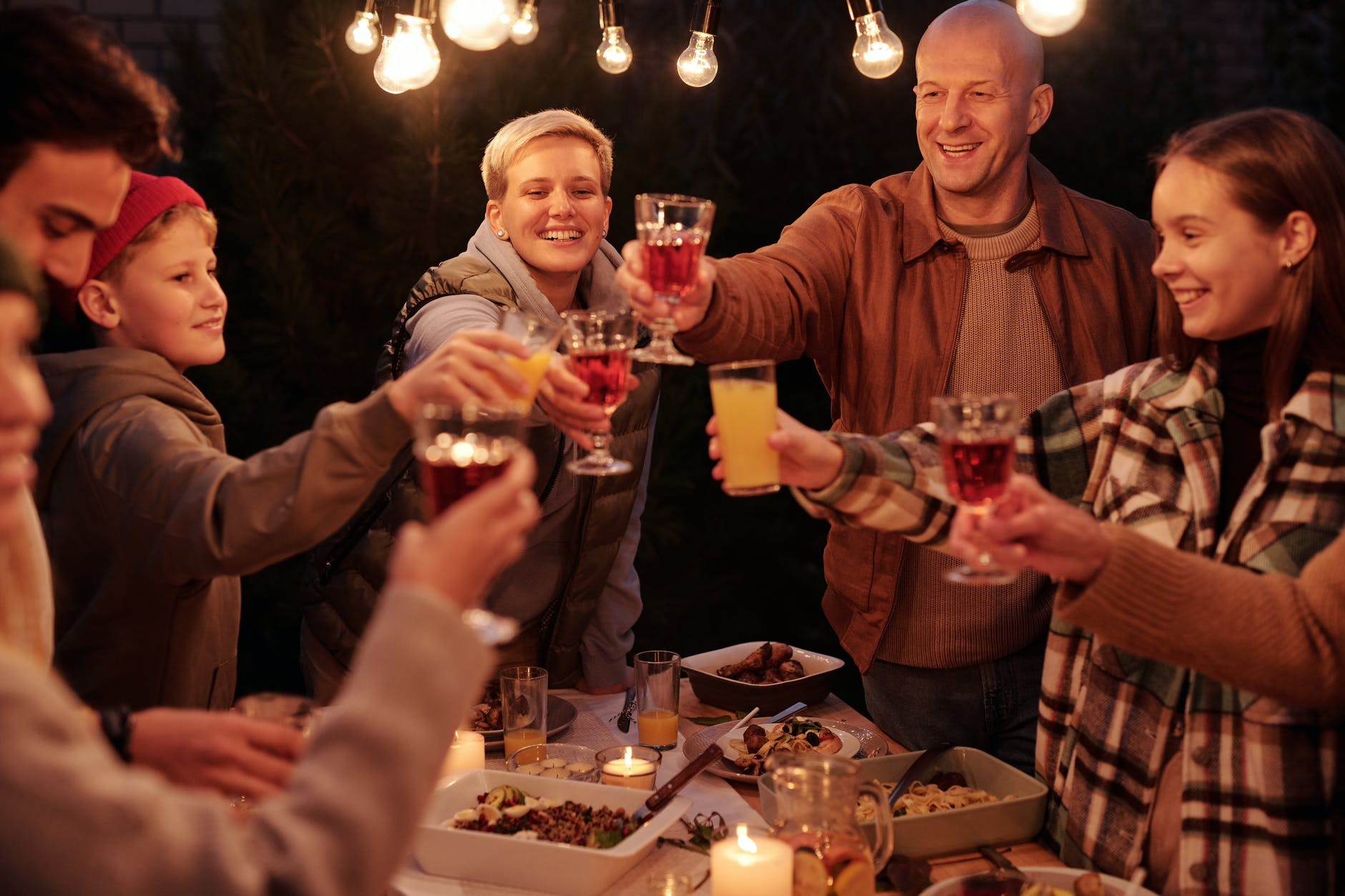 Balmy summer nights are all about outdoor festivities, garden parties, and barbecues. Many of us look forward to summer's romantic ambiance and dewy charm. There's nothing more relaxing than breathing the air rich with strong floral notes of summer blooms, like lavender and gardenia.
The coronavirus pandemic has forced us all inside the confines of our homes. We have all tried hard to keep ourselves safe, healthy, productive, and creatively engaged for over a year. A year into the pandemic, we have all established rituals, habits, and schedules that ground us and keep us energetic.
Summer brings all kinds of ideas and inspiration for fun, excitement, and enjoyment. You can start working on a vegetable and herb garden, host BBQs and garden parties, or set up an outdoor cinema. Keep reading to explore some fantastic ideas to have a memorable summer without leaving your home.
Water Splashing
The pandemic has inspired many homeowners to undertake DIY home improvement projects and renovations. Given all the free time we have on our hands, a project that will increase your property's value sounds fabulous. Doesn't it?
If your backyard can handle it, how about setting a swimming pool? Everyone loves lounging around the pool to cool off on hot summer days and nights. You can throw pool parties, stay fit with regular swimming, and make sure your kids never want to step outdoors. If you can't construct a swimming pool, get a giant inflatable pool that you can easily set-up.
Summertime Barbeques
Summer is all about sizzling burger patties and grilled meat, glazed with thick and flavorful barbecue sauces. But barbeques aren't just about the food; they're about eating and enjoying with the people you love. Men can swap their stories while bending over the grill, while the ladies can chirp away, sipping margaritas and cocktails.
It's truly worthwhile to brush up on your BBQ skills and learn more about the outdoor stoves and equipment. The market is buzzing with portable grills and electric multi-functional grills. Many homeowners prefer creating their makeshift grills, brick ovens, and bonfire pits to upgrade BBQ night rituals with modern amenities.
Garden Parties & Festivities
There's nothing more relaxing and winsome than an idyllic outdoor arrangement on a balmy summer night. We all love the appeal of eating good food under a lovely canopy of fairy lights. Summer nights call for fancy garden parties and outdoor dinners with your family and friends.
Gardens aren't just for hosting BBQs. If you have a garden filled with scented blooms, you must share this ambient environment with your friends and family. This summer, you can keep yourself busy planning extravagant garden parties and themed events. Whether it's a tea party, late-night dinner party, or whatever the occasion is, you can make your summer garden party an ideal one with themed and matching decorations. If it's just a tea party, where you want to treat your guests with a cup of fresh tea and homemade sweets, you can add some faux or natural flowers placed at different spots or hang from trees, tables, or chairs. In case it's a housewarming or birthday party, in addition to common decors and entertainment, you can have unique custom inflatable decorations such as inflatable arches, bouncy houses for kids, water slides, tossing, or any other inflatable games.
If extravagance doesn't appeal to you, plan something charming and minimal. Set up a rustic wooden table, laden with large stems of roses, fine crockery, and a mouth-watering assortment of food. Lighting fixtures are a great trick to transform the ambiance of your summer night parties and outdoor dinners.
You can create a vibrant canopy of fairy lights or hang up exotic Moroccan lanterns and lamps throughout the garden. People never forget good food paired with a relaxing ambiance.
Beach-Themed Cocktail Party
One cannot celebrate summer without a cocktail in hand and another chilling in the cocktail maker. We all miss sipping cocktails while feasting our eyes on splashing waves with our toes tucked in the sand. You can't bring the beach to your home, but you can throw a beach-themed cocktail party.
If you and your friends miss beachside parties, this is a fabulous idea. The best part is, you don't have to pay a ridiculous amount of money to get pitifully small portions of alcohol. You can make your cocktails and even host cocktail-making competitions. Bring out the blenders and all the seasonal fruits, and get as creative with cocktail recipes as you possibly can.
You can also turn your cocktail competition into a music festival by inviting local musicians or talented friends to sing. Think of all the possibilities, and start making a list right away.
Outdoor Movie Festival
We have all found refuge in cinematic experiences and streaming sites during the pandemic, like Netflix and Amazon Prime. However, too much binge-watching can also grow tiresome and mundane. The human mind needs new experiences to stay enthusiastic and excited. How about an outdoor movie festival to share your binge-watching adventures with friends and family?
It's simple, and it doesn't require a massive amount of money. You have to hire a projector and set it up outside. Then, take a mattress or a carpet to create a comfortable seating arrangement. Create a delightful mood by hanging up fairy lights and lanterns, and scatter some floor cushions, rugs, and blankets.
You can create a bucket-list of Hollywood classics, new releases, romantic chick-flicks, and action thrillers. Distribute invites to the movie festival amongst family members, close friends, and neighbors. No one would want to miss such an incredibly relaxing event on a summer night.
Conclusion
If you enjoy entertaining friends and family, there's an abundance of ideas you can explore. You can host board game tournaments, art competitions, game nights, karaoke nights, and much more. It's best to choose ideas and themes that you and your friends genuinely enjoy.